Follow
Aviator sunglasses hot look  is a cool one. Isn't it? I know… i know, you wanna take a flight with me, so what are you waiting for?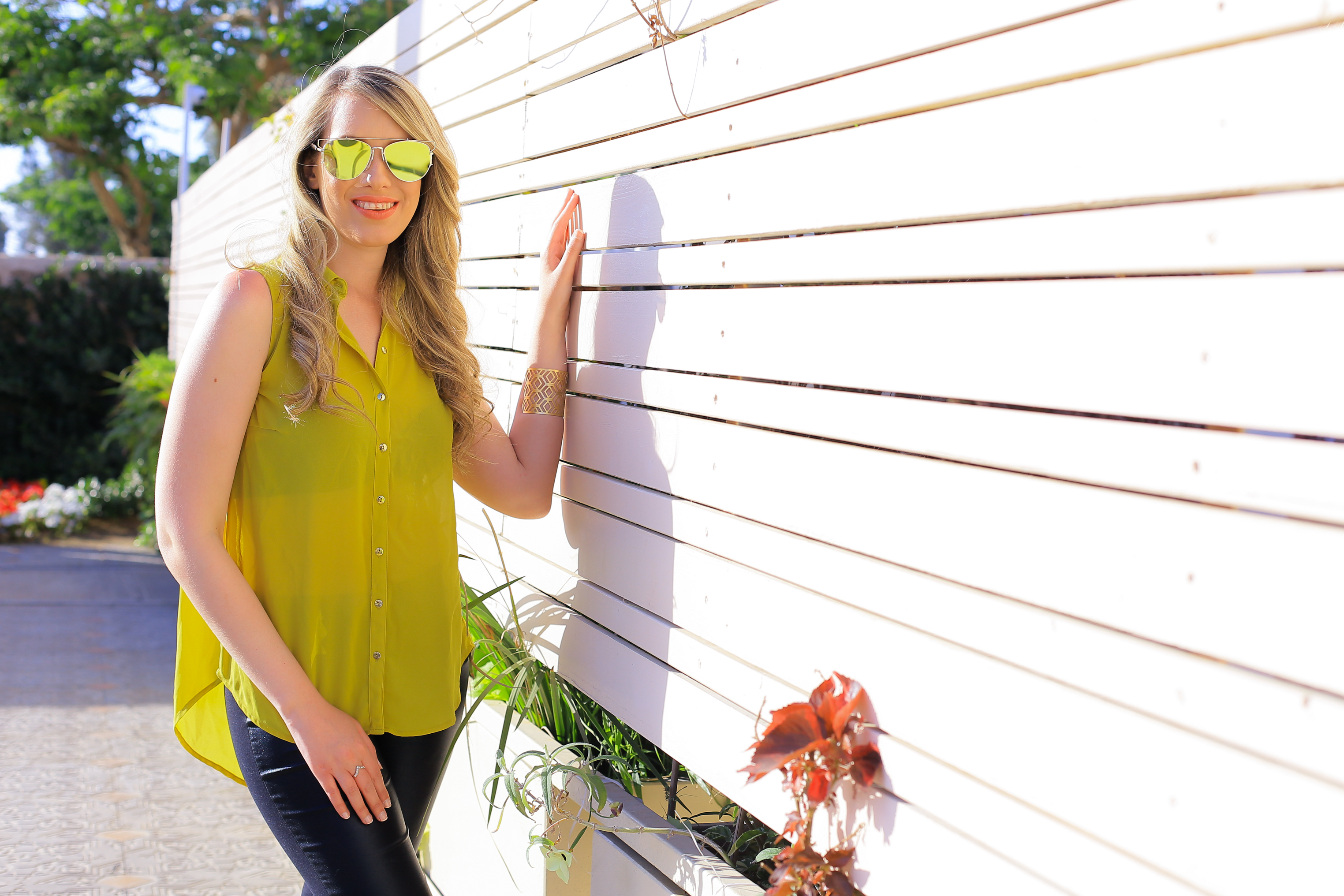 This time i wanted to focus on those amazing aviator sunglasses, no matter when or what time, those sunglasses can transform you to a mystery lady while everyone wonders where is she going to…what's on her mind behind those sunglasses…
Aviator sunglasses hot look
The magic word here is Imagination! you can always take an imaginary flight even when you are walking on the ground

it can be any place, Milan, Paris, New York, London or Madrid. So with that mystery sexy look i challenge you to take a flight where ever your heart desire.
This outfit is a mix of a lemon top and skinny black pants wearing my leopard boat shoes.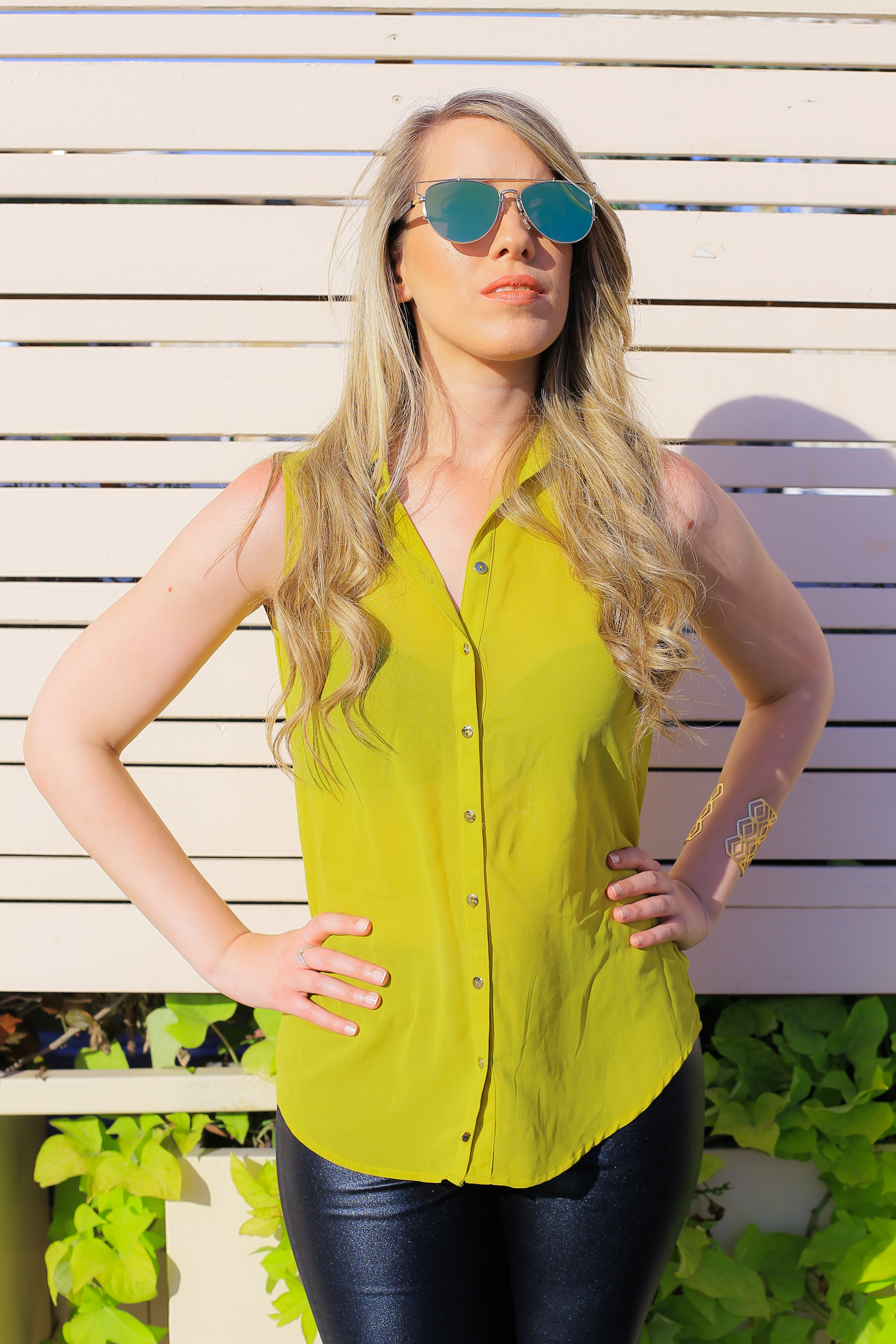 Guess what, i also found a stylish friend named Gucci! Isn't he the cutest dog ever? Made me want to adopt a dog again

XOXO
Michal
Follow