Follow
I'm sure; most of you have already realized that I identify myself with the classic European/American style. This time I chose to wear a non typical look, the rock punk look, in order to make a difference. Yes, for me it's a serious twist but as a fashion blogger I believe that "one must always reinvent herself through style". As a blogger who has the ability to create an intercultural fusion of American and European style, last week I felt like an American rock and roll girl who is ready to go out and enjoy a Bon Jovi concert.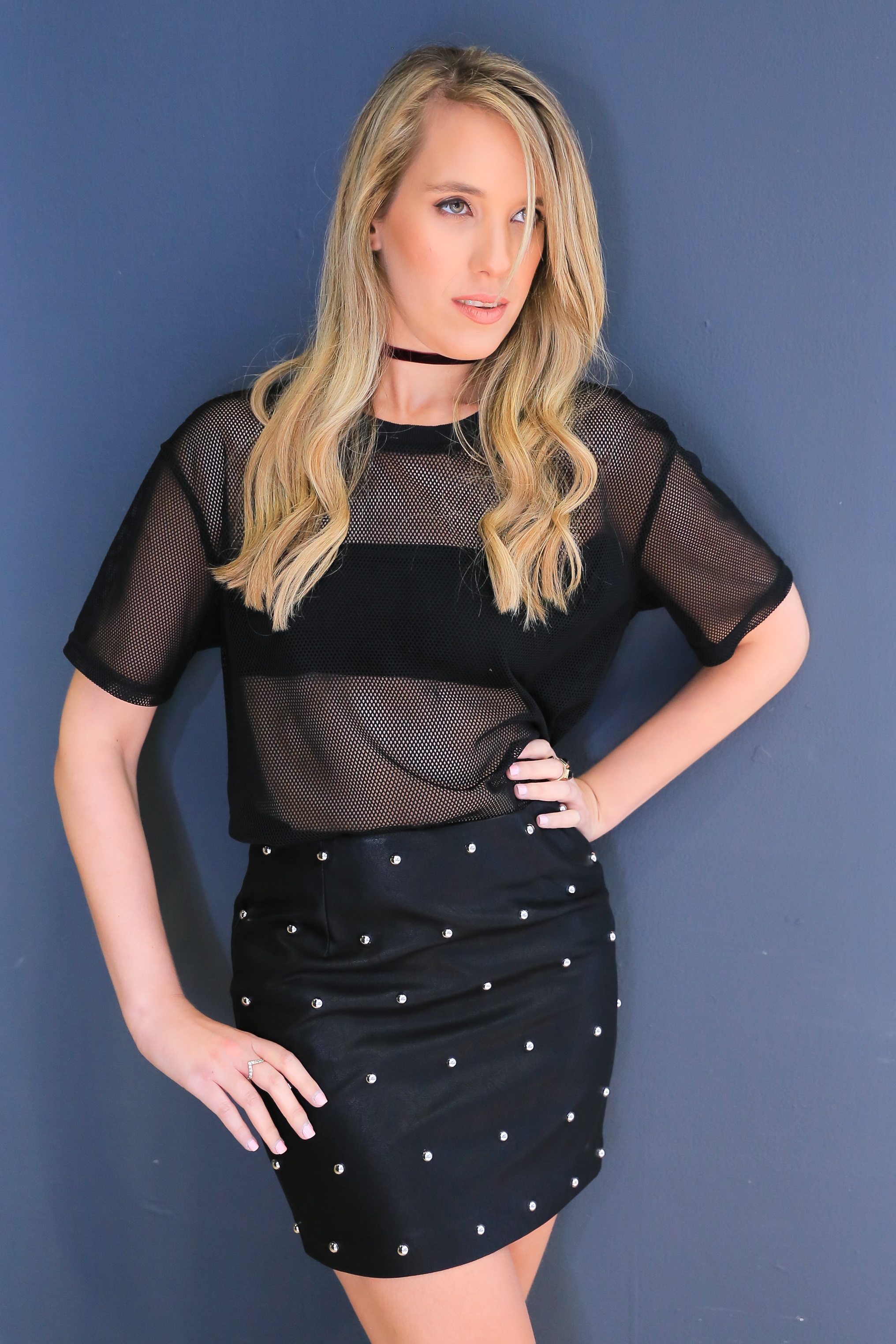 Bon Jovi and the 80's influence
The idea of creating this look began by getting inspired from Bon Jovi's band, and the whole rock and roll style. Let's face it, the band looked so cool and manly in the 80's didn't they? With their signature style that includes long hair, leather jackets, ripped jeans and electric guitars. Getting the punk rock look is pretty simple nowadays using the mentioned following key pieces.
Items used:
Black mesh top – the perfect top that can make each feel attractive. Buy here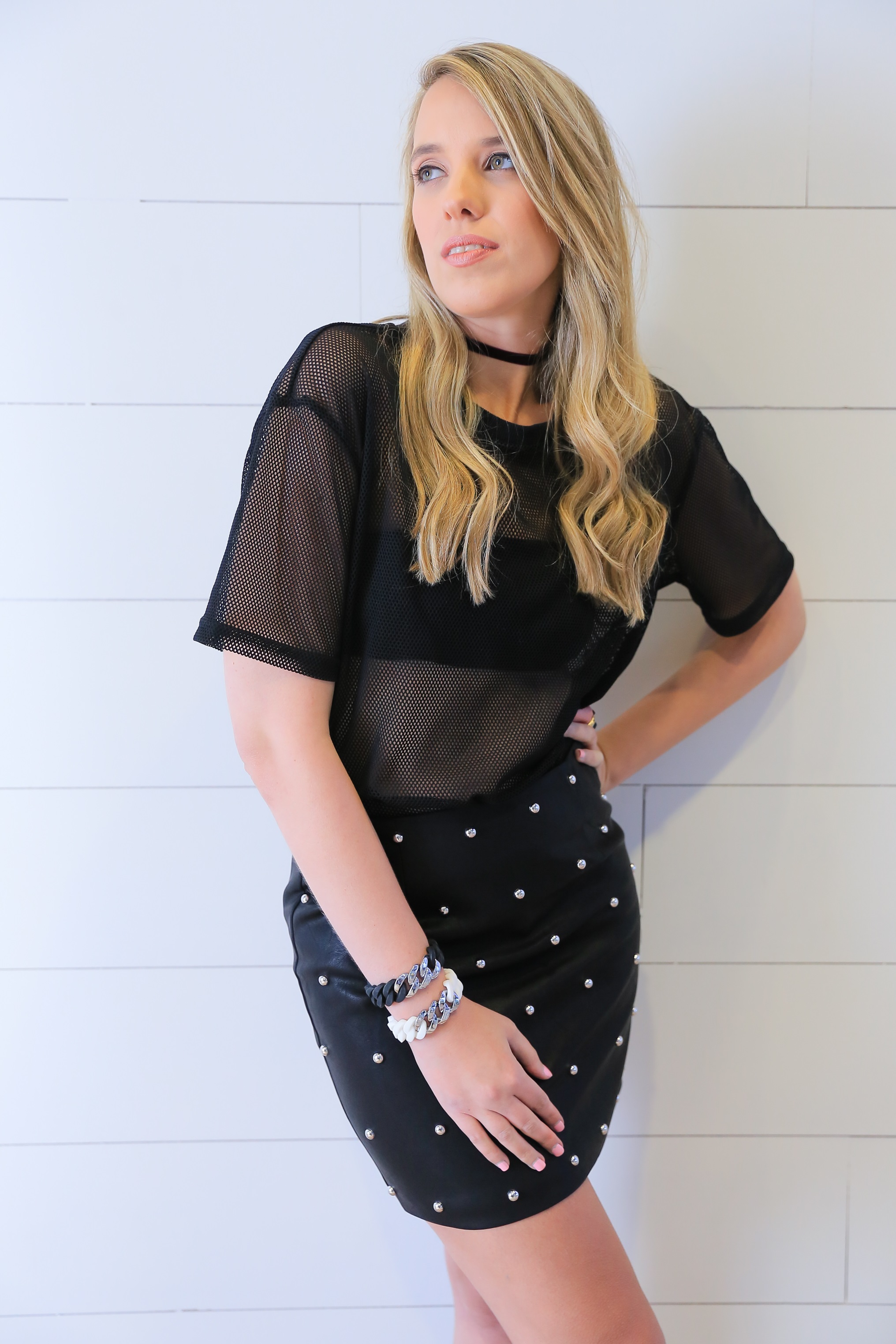 Bralette – an essential item in your closet in case you choose not to wear a bra. Buy here
Studded black mini skirt – since the outfit is all in black I wanted to add a punch and the studs are the perfect adjustment. Buy here
The Rubbzz original Black & Silver bracelet
With a mixture of elegance and simplicity – this is a fashion item that is wearable with almost every outfit. That's what makes this accessory the perfect piece to wear for various occasions. I remember the first time I tried them on and realized that I couldn't take them off. I mean it has something special with a stunning design that make me fell in love with it immediately. You can have them too! Buy here.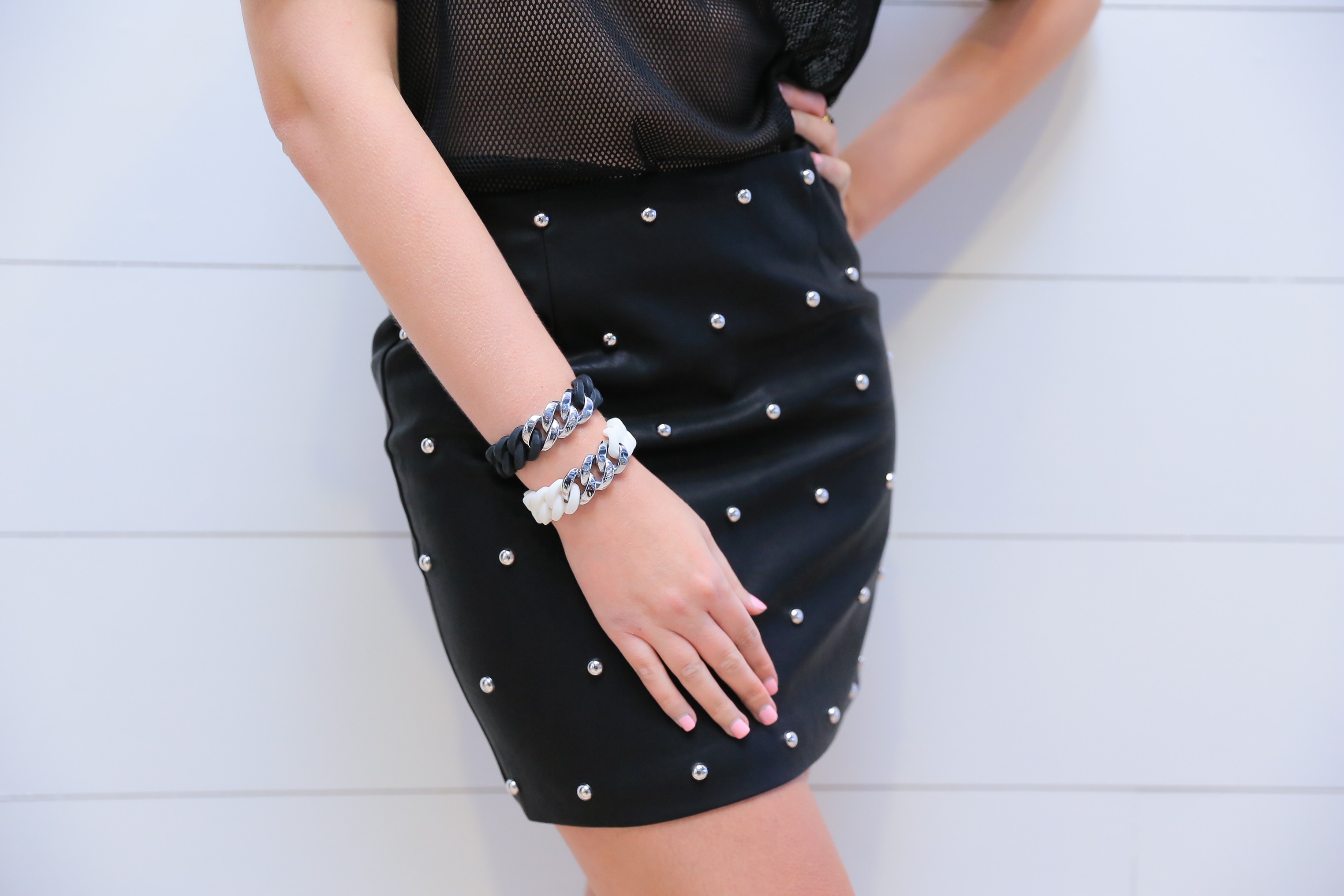 Choker necklace – a piece of accessory which has an ability to upgrade any outfit – making the wearer look bold. You can find a similar one here
Black boots – to complete the look, yet keeping the standards "high". Buy here
Follow