Follow
Velvet is back. Every woman is suggested to have at least one item that has burgundy color in her closet. This color is considered to be one of the warmest shades of red – comparable to wine, that can make a women look more masculine, while still being attractive. What is interesting is that people call burgundy color as velvet sometimes, so I come up with the idea to wear a dress that portrays the texture of this fabric and color to implement the rockish style.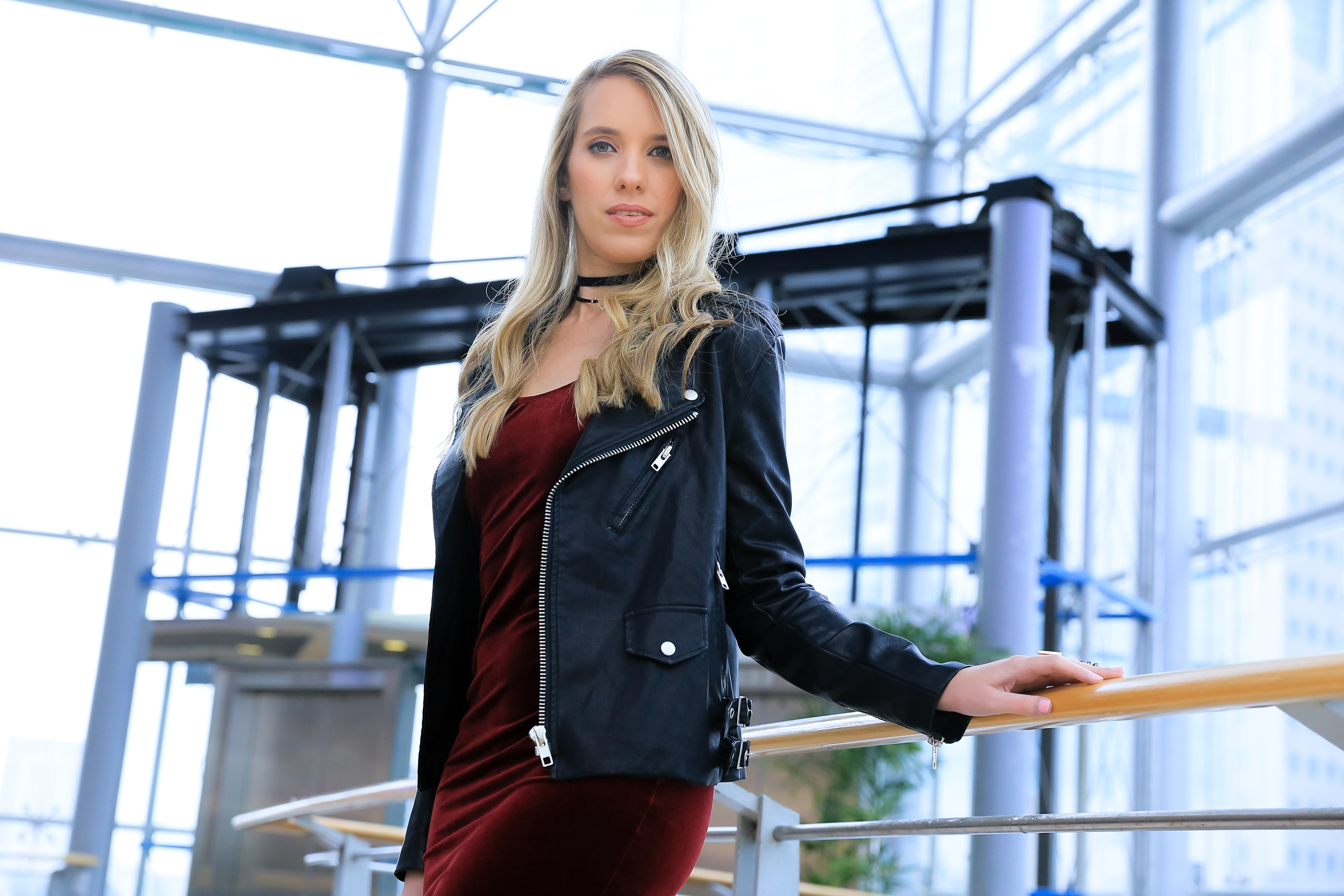 Velvet feel. Velvet – is a fabric with pleasant texture and soft hues of the season. Its texture gives the wearer to stay warm and cozy during the spring and autumn times due to the fluffy feel of pile and two layers of thickness.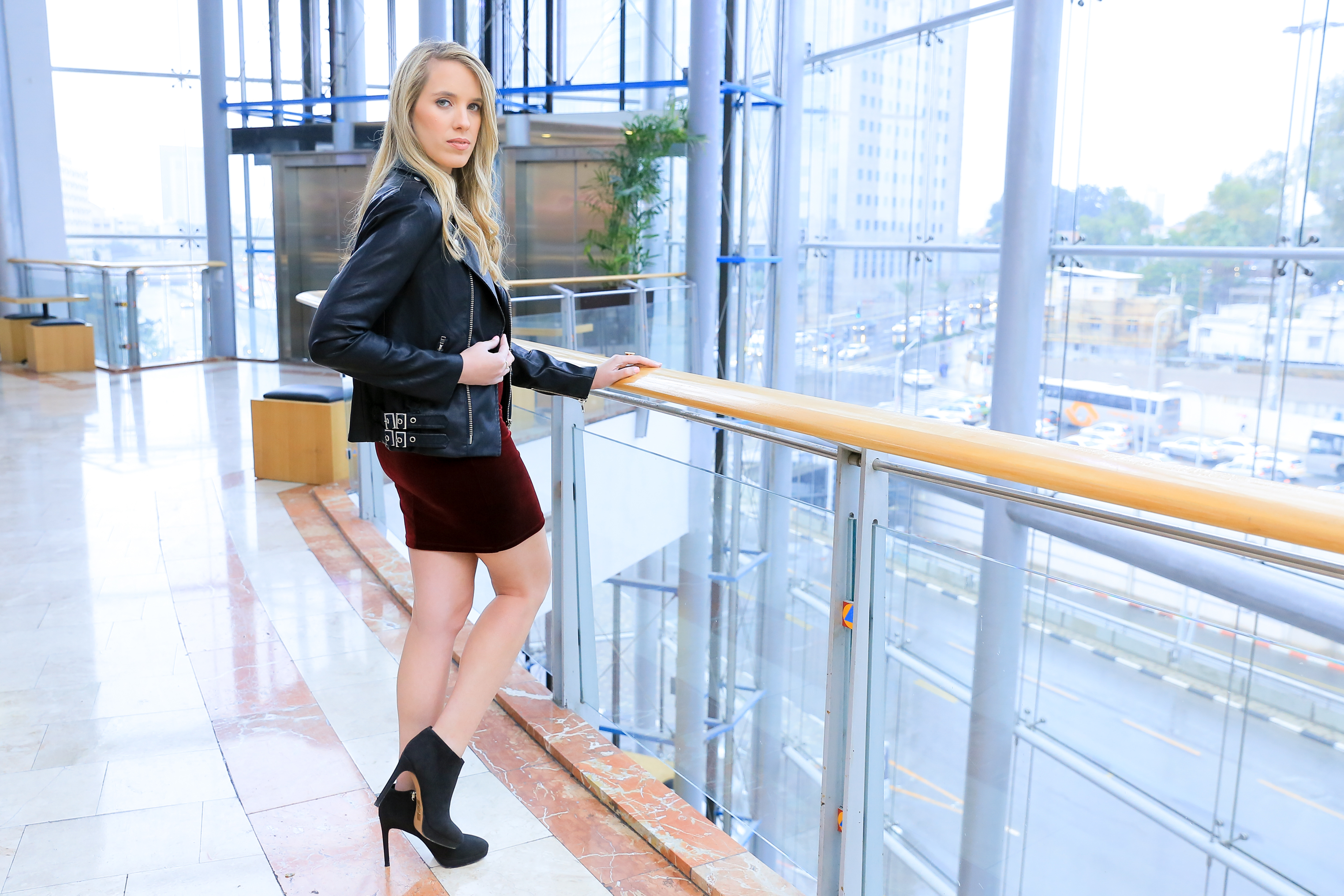 To accentuate the beauty of this fabric and the burgundy color – I have combined the classic cut velvet dress with leather jacket to add this look a punk-rock sexy punch. Such kind of style was popular until the 80's – where punk and rock was a big influence.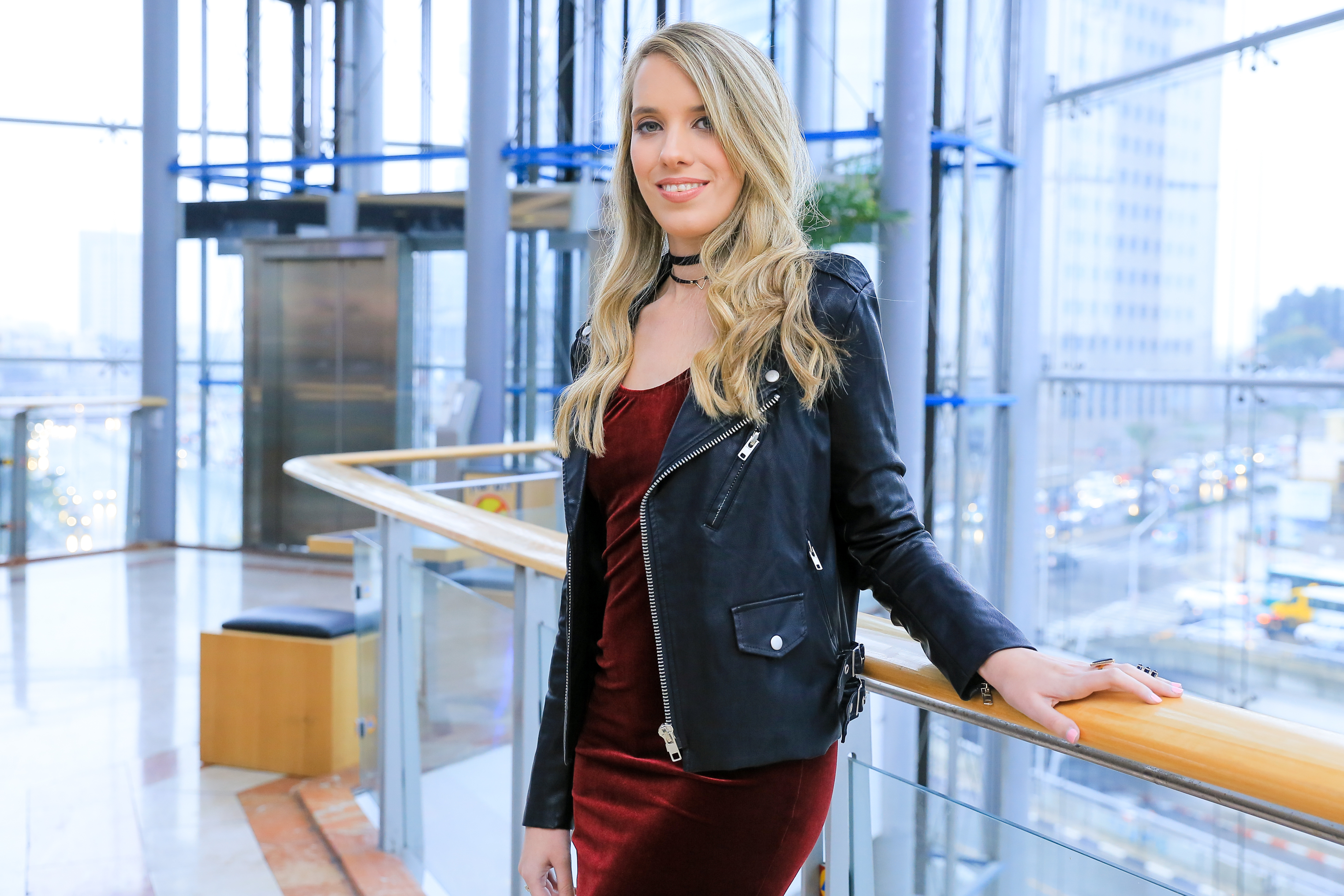 Inspired trend: This short velvet dress has reminded me of "new look" which is a fashion trend invented by Christian Dior during the 50's. The specificity of that trend lays on short dresses, and tiny waist to show the curves of a woman. When combining both influences together in one outfit – new trends are born. This means that I can nail the elegant and masculine style while still being bold. As for accessories: my choices where Zblack velvet choker to suit with the dress, and a pair of any black boots heels – depending on each tastes.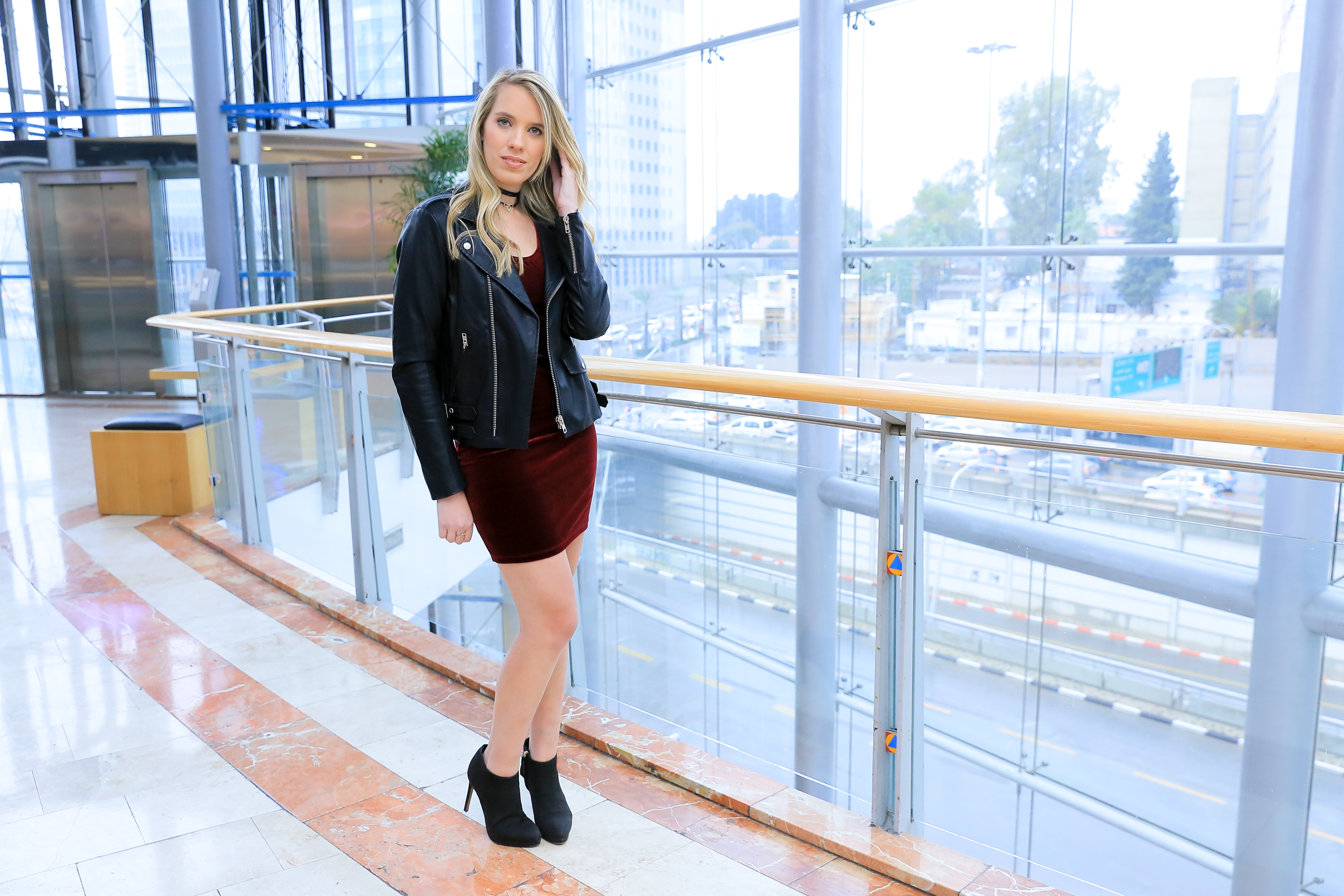 This overall look with a velvet dress brings me the feeling of going to a romantic place while the leather black jacket gives me the association to audacity, and naughtiness.
What makes you naughty?

Let me know in the comments
XOXO
Michal
Follow