Follow
Are you heading to a cocktail party? If so, then consider this post as one of the suggestions for yourself, while attending similar type of events.
It started out about last week, when I was invited to a fancy cocktail party at the Norman boutique hotel that offers unforgettable experiences. Before going to this event, I was planning on what I would wear to fit with such luxury environment. I'm sure most of you can relate to that – especially when the event is fancy, so each of us wants to stand out from the crowd, not overdressing ourselves which is very hard.
I searched through my wardrobe to see if there are any pieces I could wear, and come up with the idea to wear something with sequin, as the sparkle texture and lustrous appearance of sequin make the wearer a spotlight.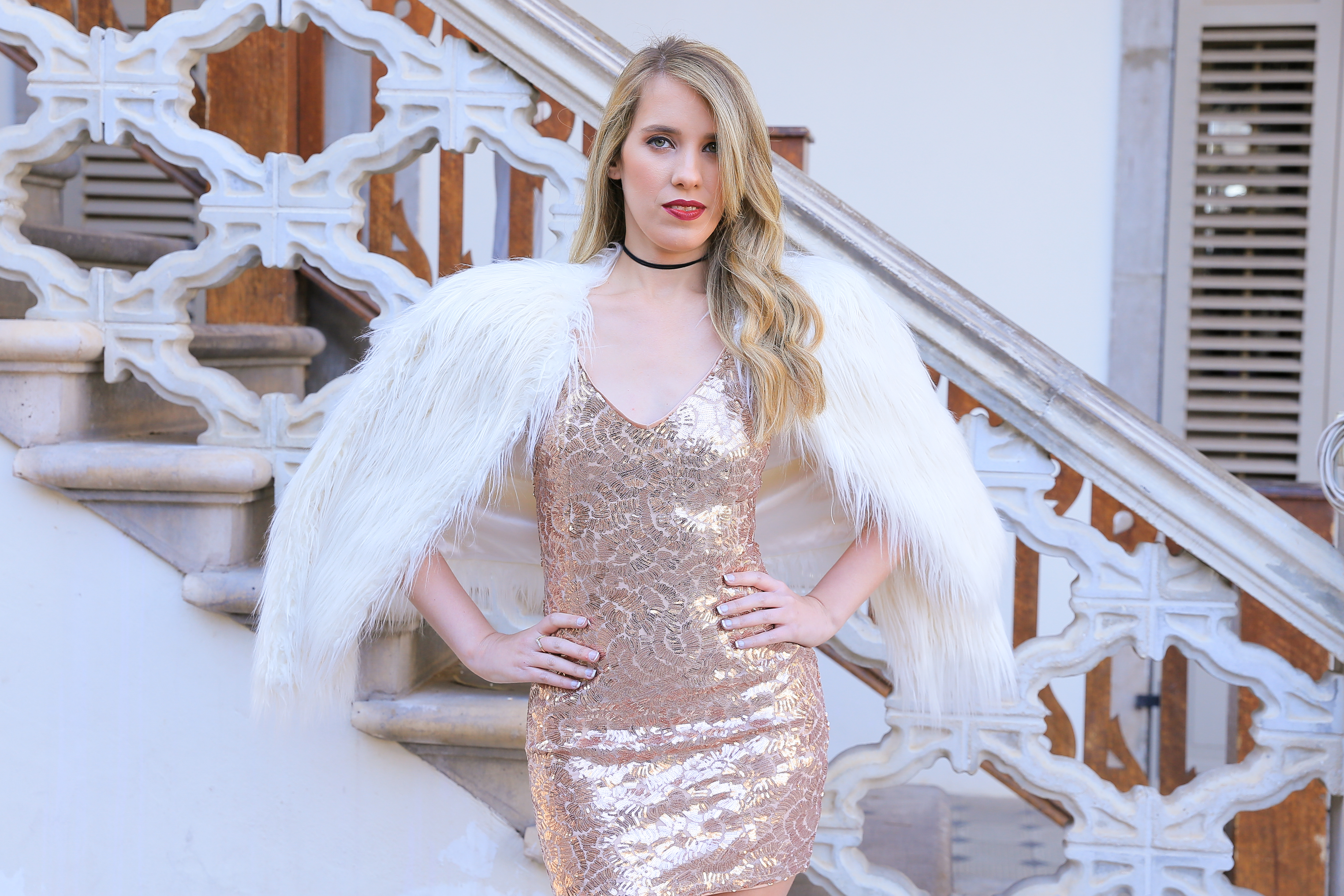 This dress fills with fusion and elegance that makes me feel like a Parisian girl – due to the interior design of the hotel. If you are planning to visit Israel in the near future, I would highly recommend you to check Norman hotel, as this has became one of my favorite spots to shot, or organizing an event.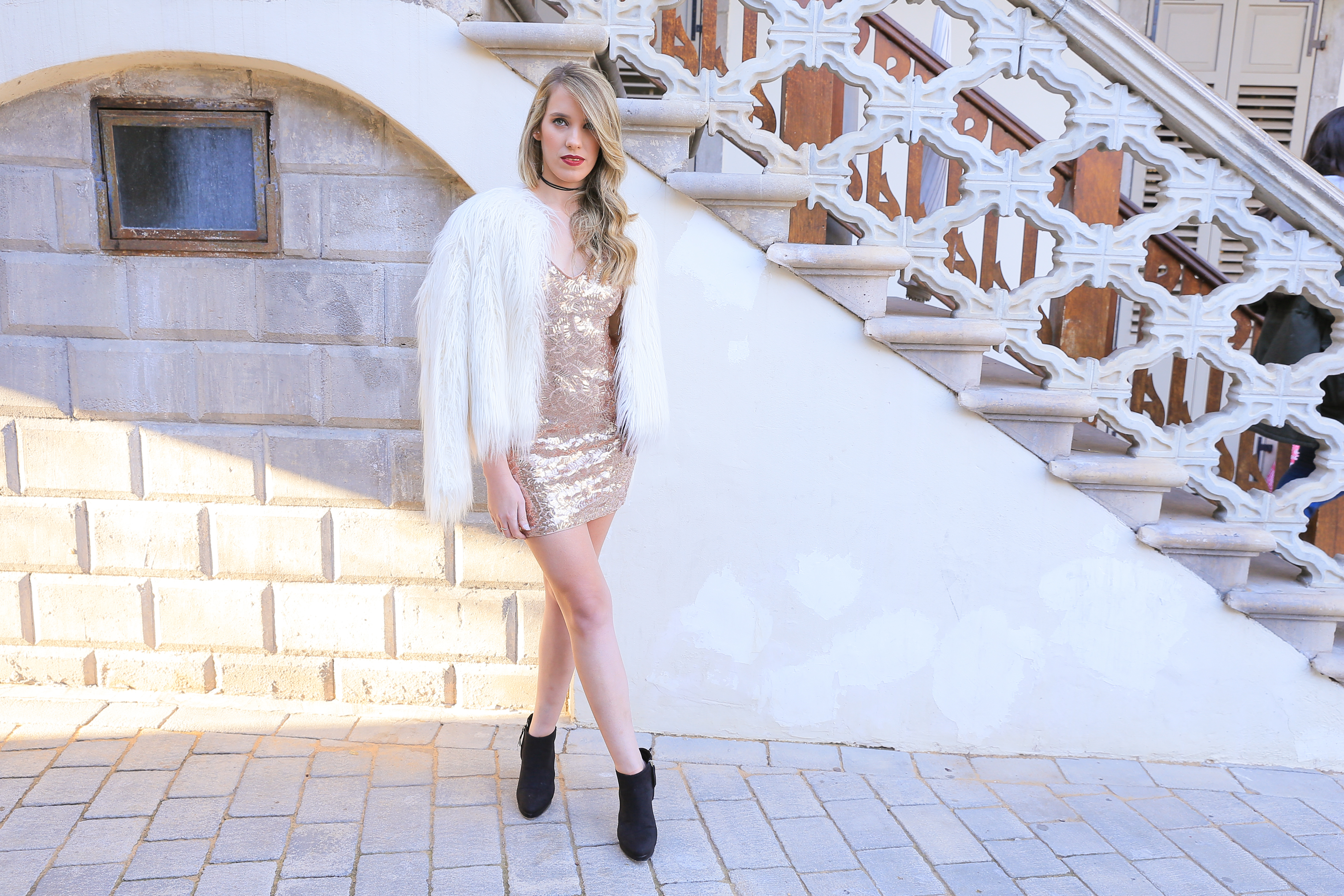 My look: The ultimate choice was a mini sequin powder dress matched with a white furry coat that makes the illusion of me having 2 wings. To add a little bit of more personality into this feminine look, I decided to apply red Mac lipstick which complements with my outfit.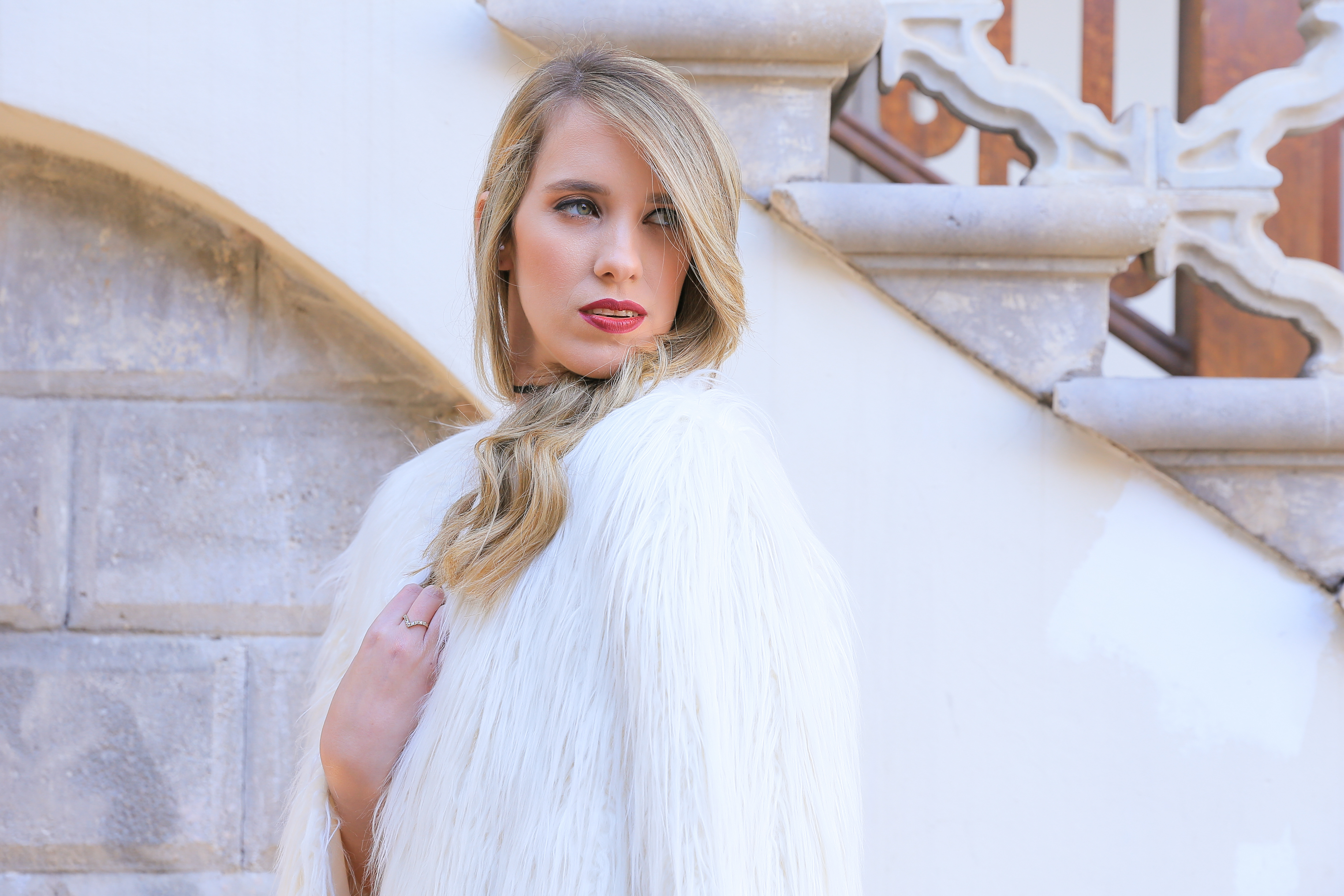 Wearing it with shorts boots or any black heels – will add the balance to the outfit and reflect the choker that I'm using.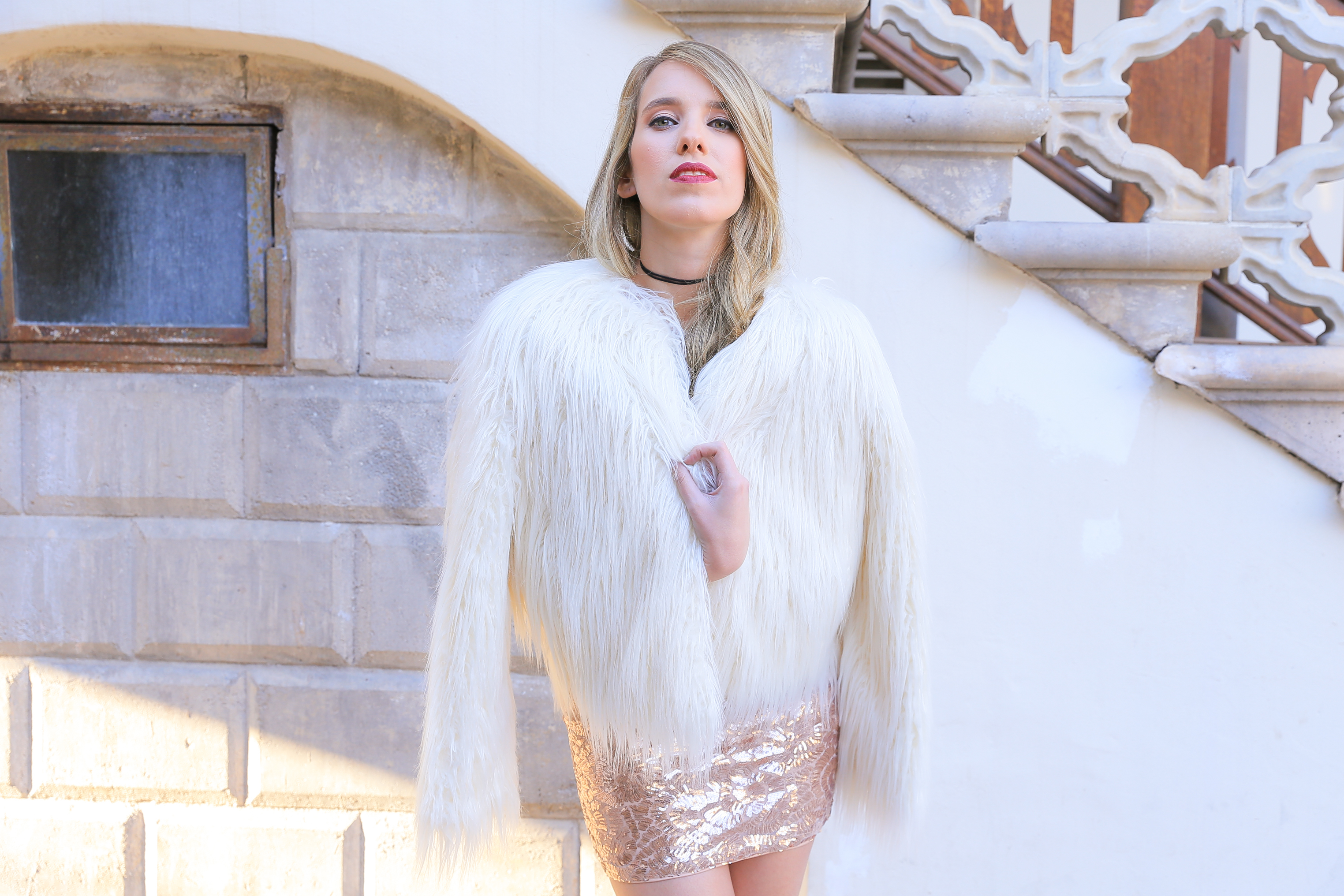 Honestly, one of my followers even mentioned that I look like an angel with the fury white outwear. Sounds cool isn't it? If it's an angel then I wouldn't mind being one of Charley's AngelsJ
Besides a cocktail party this look can be worn for a romantic dinner with your boyfriend, friends, attending weddings, or a special fashion event etc.
Well, that's my entire look for 'dressing to kill'. Let me know in the comments below what are the main items you would wear for such events.
XOXO
Michal
Follow