Follow
Most of us have once in life watched American movies were main characters are riding a horse, with those western boots, cowboy hat, and a vest. This classical style was so typical in Western countries, considering the popular movies like: High Noon, Butch Cassidy and the Sundance Kid, Once Upon A Time in the West, and lastly Toy Story with a character name Woody. Nowadays this fashion trend keeps coming back, bringing the modern look of a western fashion during the 19th centuries. I decided to show how this style can be replicated to the modern fashion, yet saving the signature feature of a so called "cowboy look".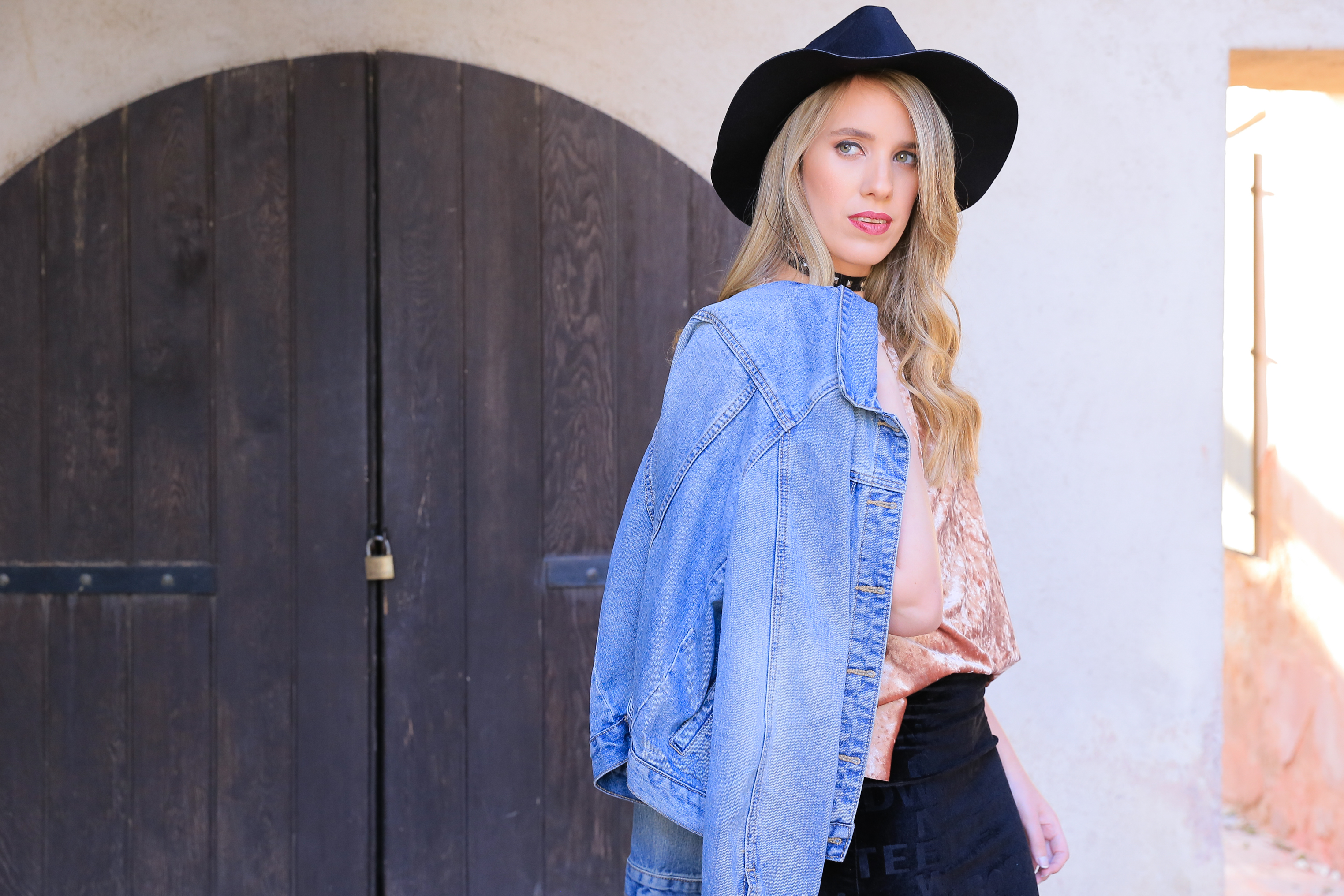 As the "cowboy" trend is back, I realized that some of the items in my closet are similar to those Western looks in the movies. Such items are fedora hat, vest – that can be replaced with a light jacket similar to denim jacket, and a skirt that suits better for summer time than pants. The mentioned items are the basics, and never go out of trend, so everyone is likely to have them.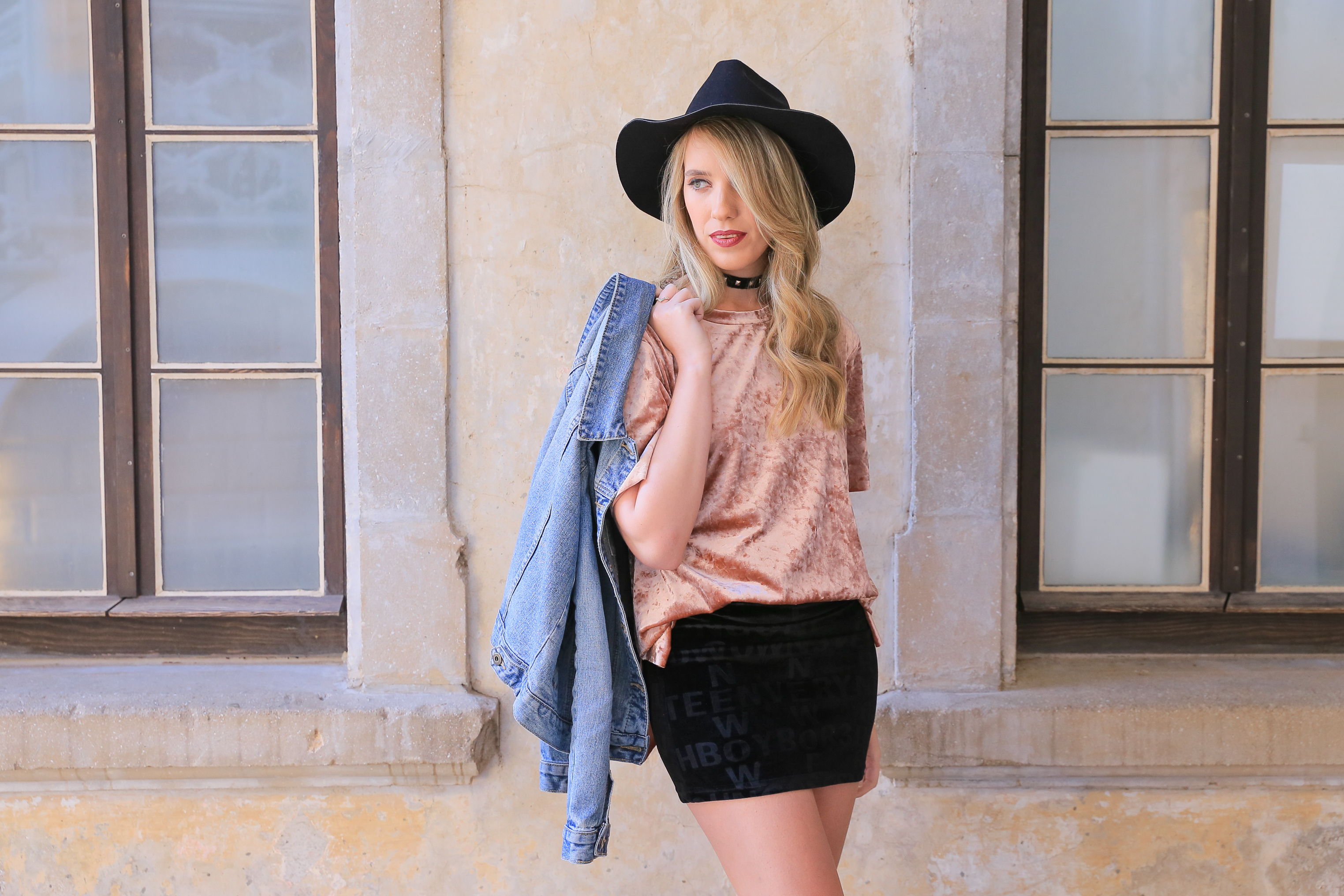 To have such a modern "cowboy" look, I paired my favorite powder velvet top in a warm pastel pink color to give it a summer vibe. I wear it with a black velvet skirt to make an illusion of a whole one set. As the weather was hot, I decided to replace the high cowgirl boots with my black high heel Chelsea boots – which in this case work well with the outfit.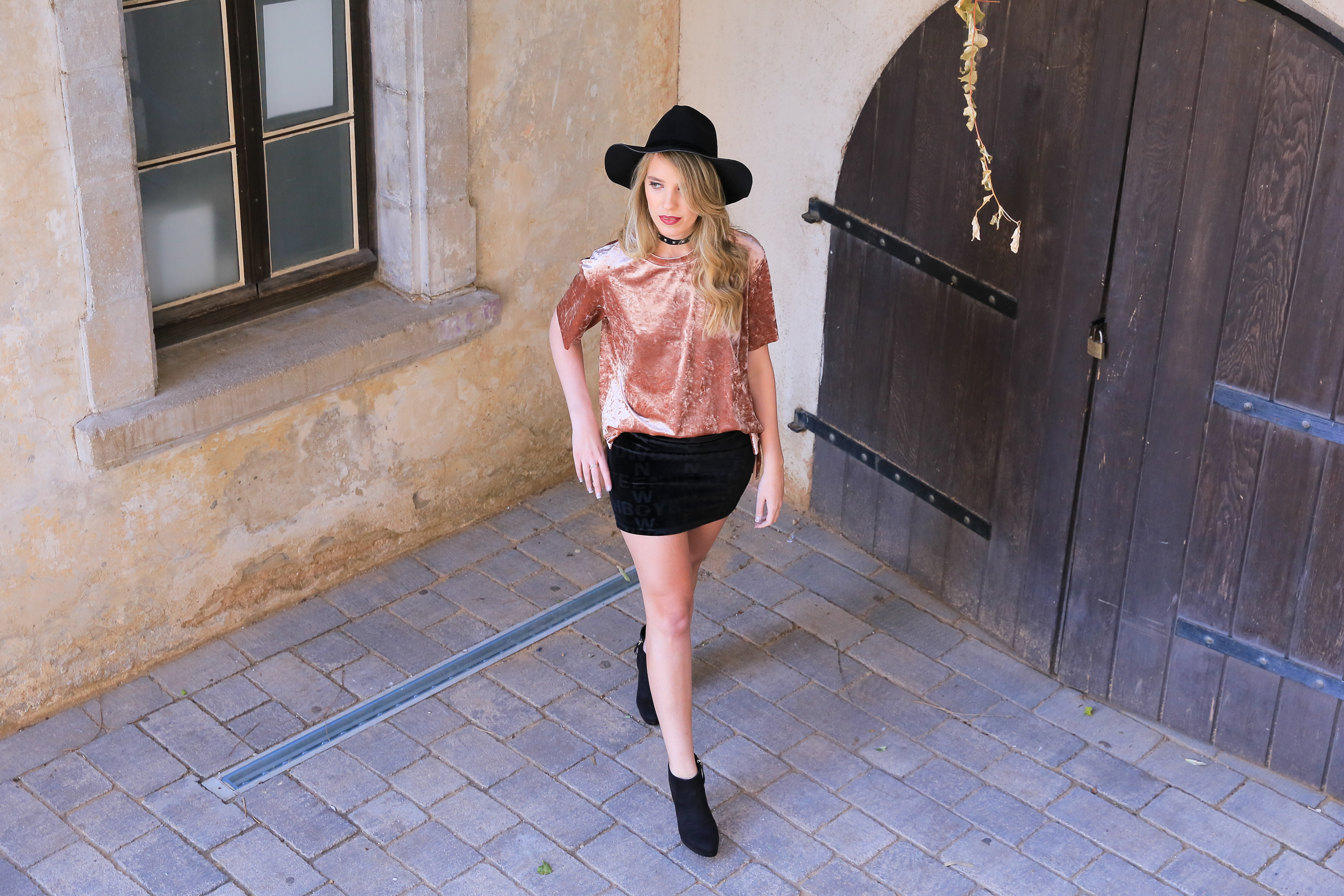 Other items were fedora hat and a denim jacket, in case of the windy evening. This entire outfit is the replicate of a menswear cowboy look that is twisted into a feminine outfit, which reminds me of the Wild West. Wearing this look makes me want to go back to the 19's, where I can ride a horse, especially when the chosen location is similar to Texas.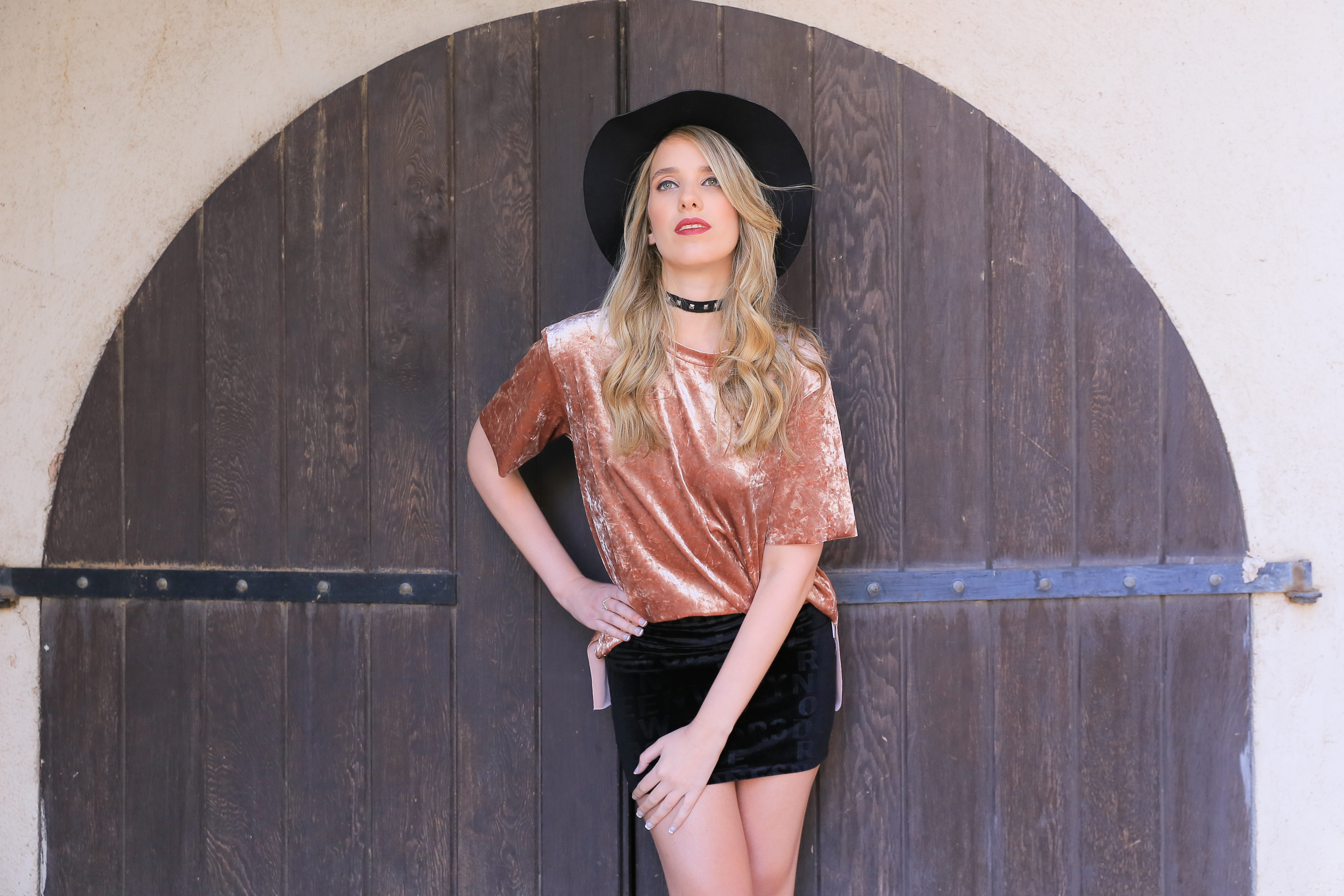 So, what do you think about my 'Wild West' style?

Follow