Follow
When talking about fashion, people usually think of how others express themselves, by following the trends to become more confident. Nobody ever paid attention to what is the story behind their outfit, and why a particular person chooses to wear a specific item. Every season, trends are changing and people are following that constantly – without knowing the reason of their existence. Wearing an outfit that symbolizes something is one of the interesting ways to show where people belong to, and what their beliefs are. One of such trends that keep coming back through the winter and autumn is military fashion. It used to be worn only by men, until when women become more equal and powerful.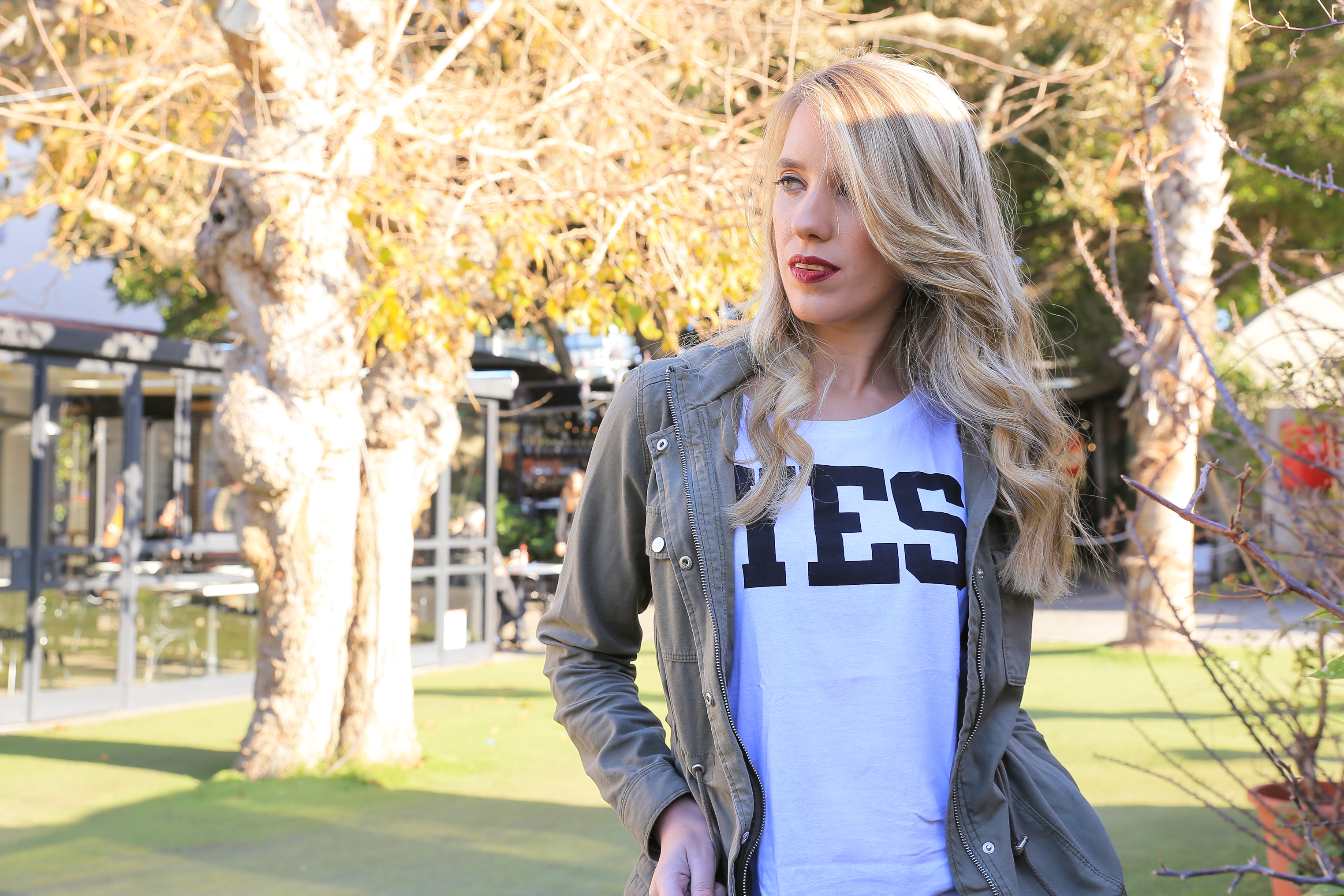 This trend became popular, as people wanted to leave the memory of old military times, when soldiers were wearing long green Carrick coats. The nowadays military outwear is advanced, so that both men and women can wear it during the windy seasons such as spring, autumn and winter. The main item that was inspired by military fashion is the olive green khaki winter jacket for women or a so called parka for men.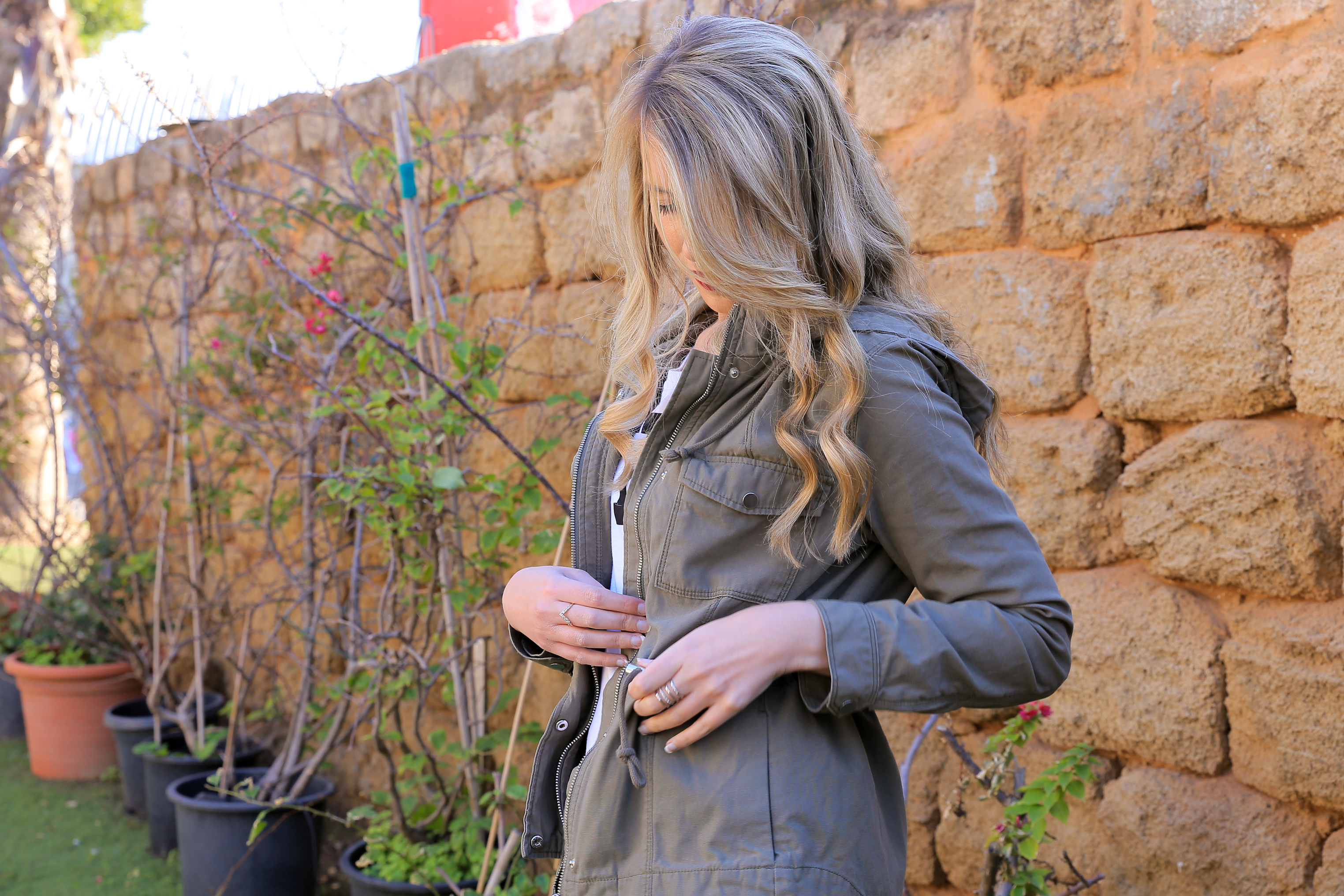 The khaki jacket has become a common fashion item across the world, and has soon turn into a must have outwear to have in closet, that perfectly showcases casual style. With such a laid back look that khaki imparts to the wearer, I decided to wear it with a minimalistic shirt that says "Yes" to create a young statement.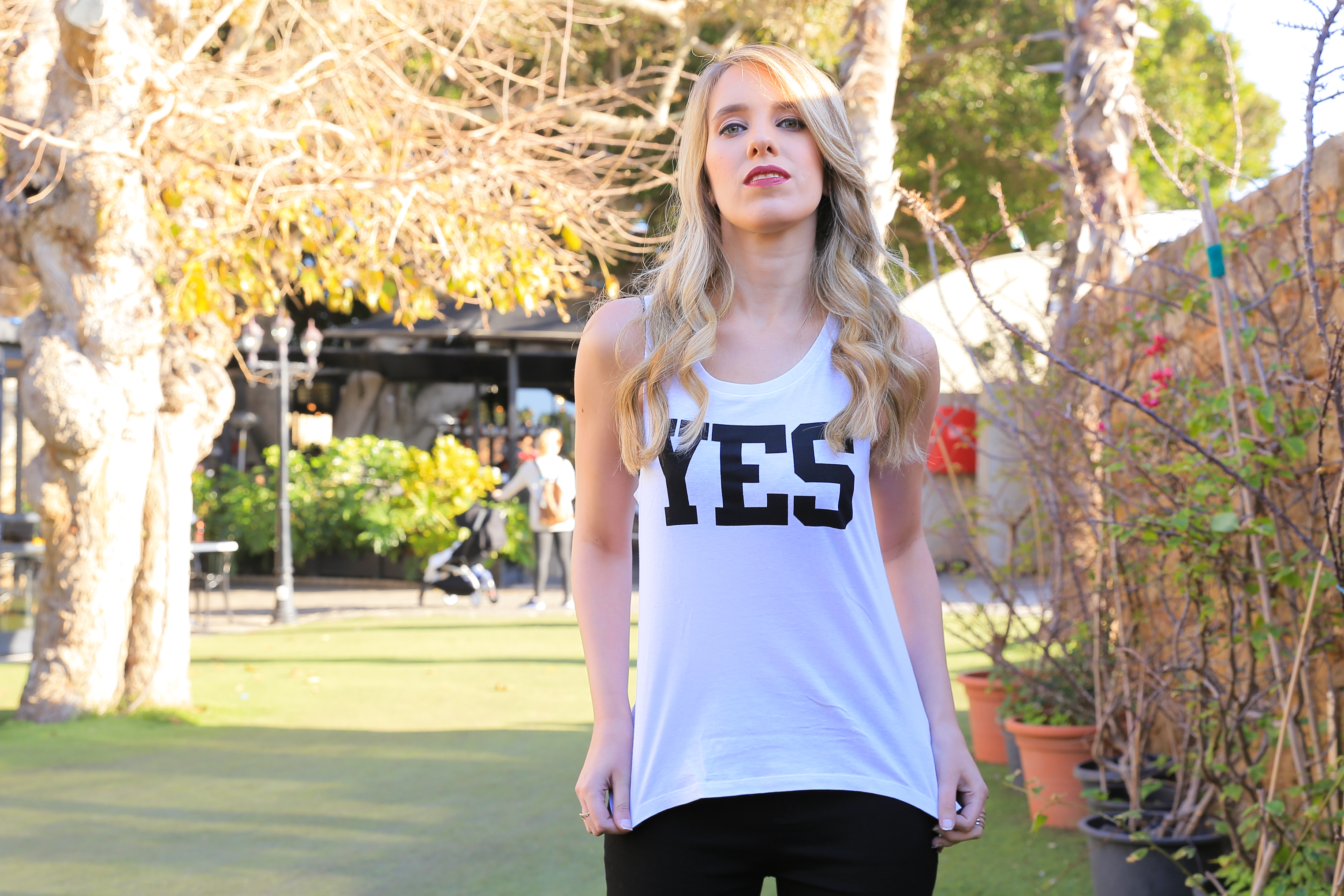 As for the bottom, I choose to stay loyal with my black skinny leather pants – as I wanted to stay as simple as possible. I style my outfit with a pair of short boots to elongate my legs due to the length of khaki jacket.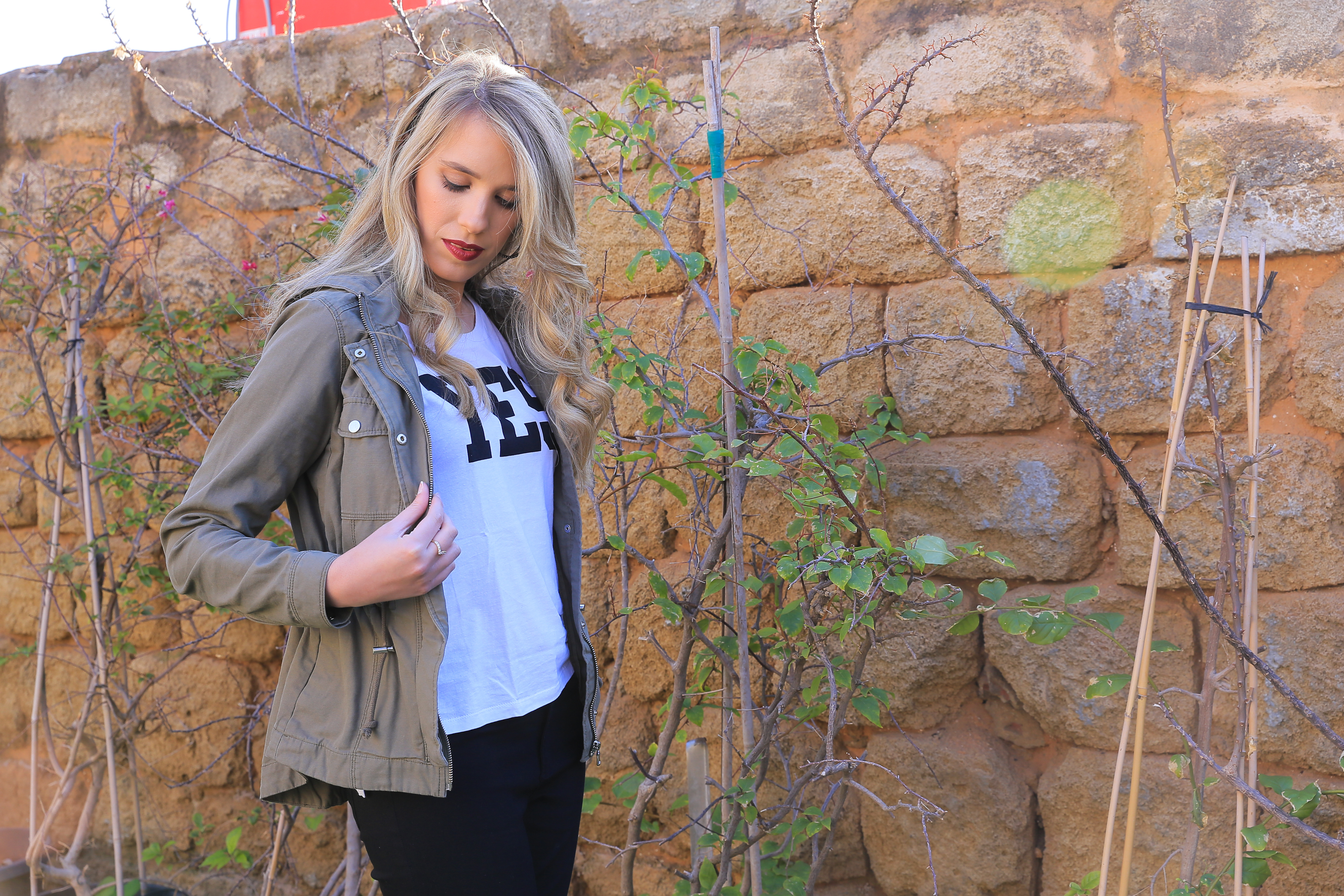 Items used:
Khaki jacket – Forever 21
Black skinny pants – Forever 21
Short boots – H&M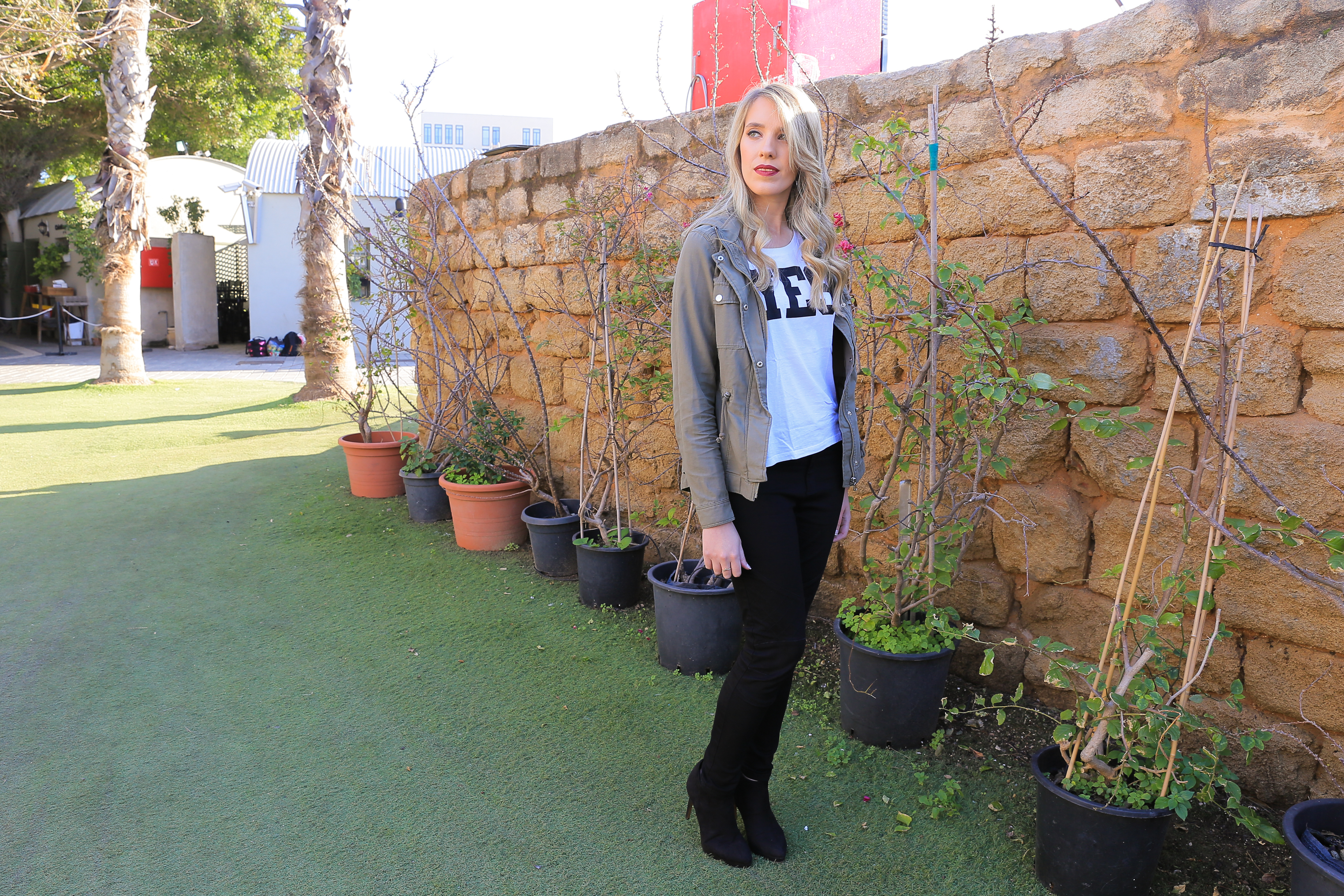 Let me know in the comments if you like my military look

Follow