Follow
In case you were wondering how to wear the collar neck tops, while staying fashionable and stylish – this post is for you. Wearing an outfit with a completely reverse to each other items can be hard sometimes. This can be referred to colors of the item, price tag, brands and even styles – therefore, knowing the balance of the clothes allows us to have more choices in terms of styling confidently, yet unique. In this post, I will show you different ways to dress collared top and combine it in two different styles.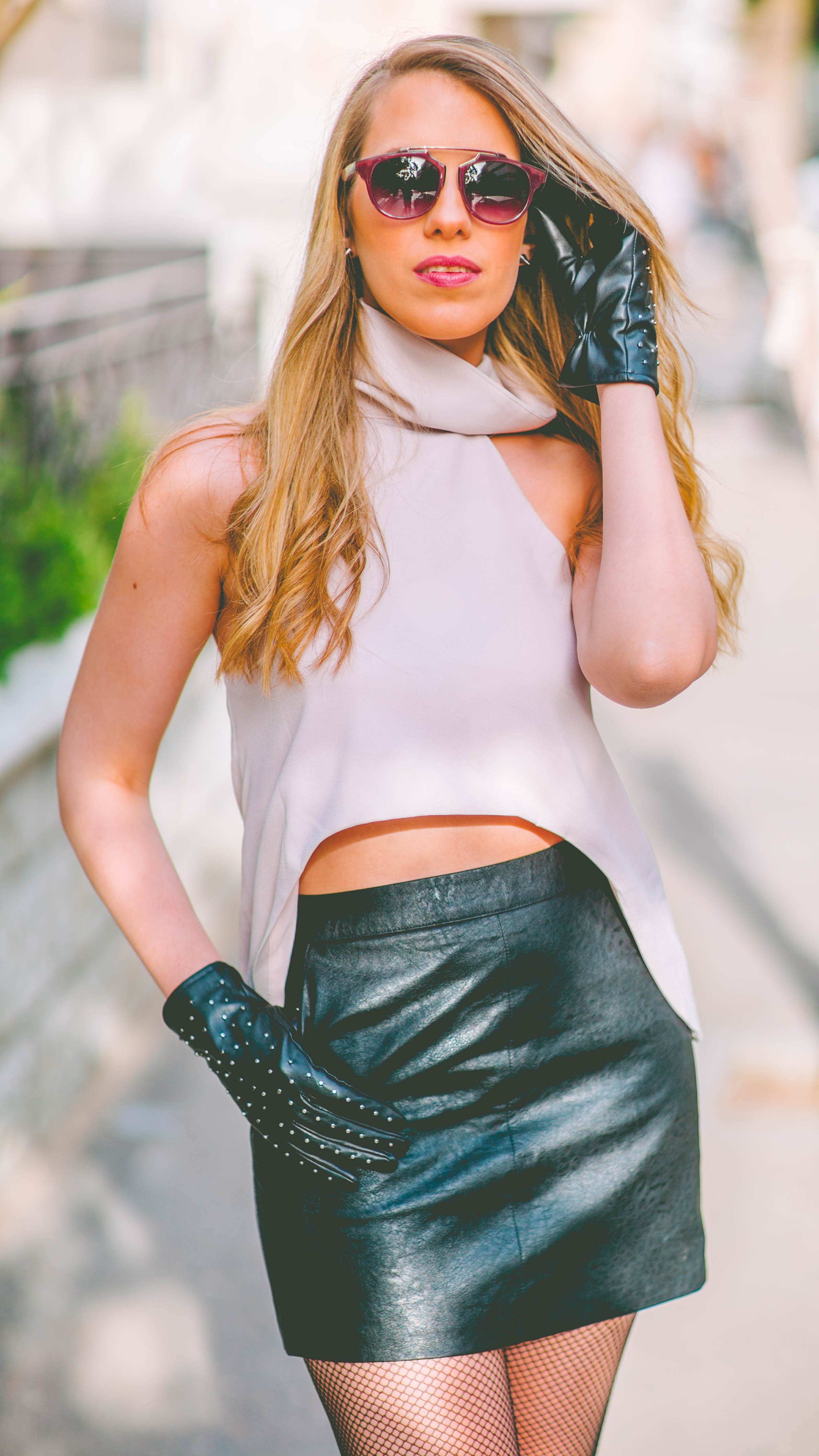 The outfit.
To get the elegant and fancy look, I choose to wear a powder high-low cowl neck top with a mini leather skirt. The combination that never fades is mixing any leather item with a pair of boots for creating a bold and divine statement. By adding the bag from Guess – this outfit now has been upgraded to the next level. To make it look even more outstanding, i chose a pair of black rivet gloves and the black fishnet stockings.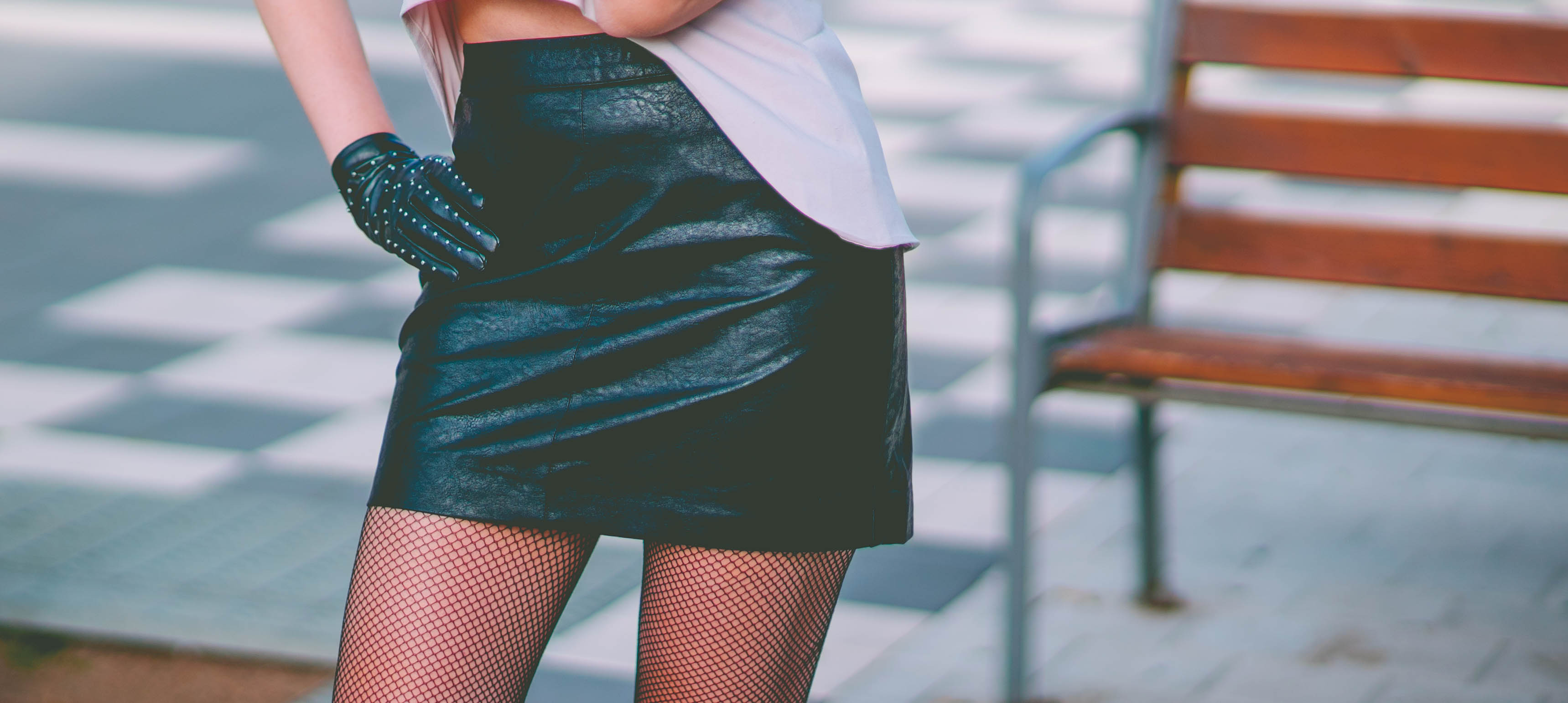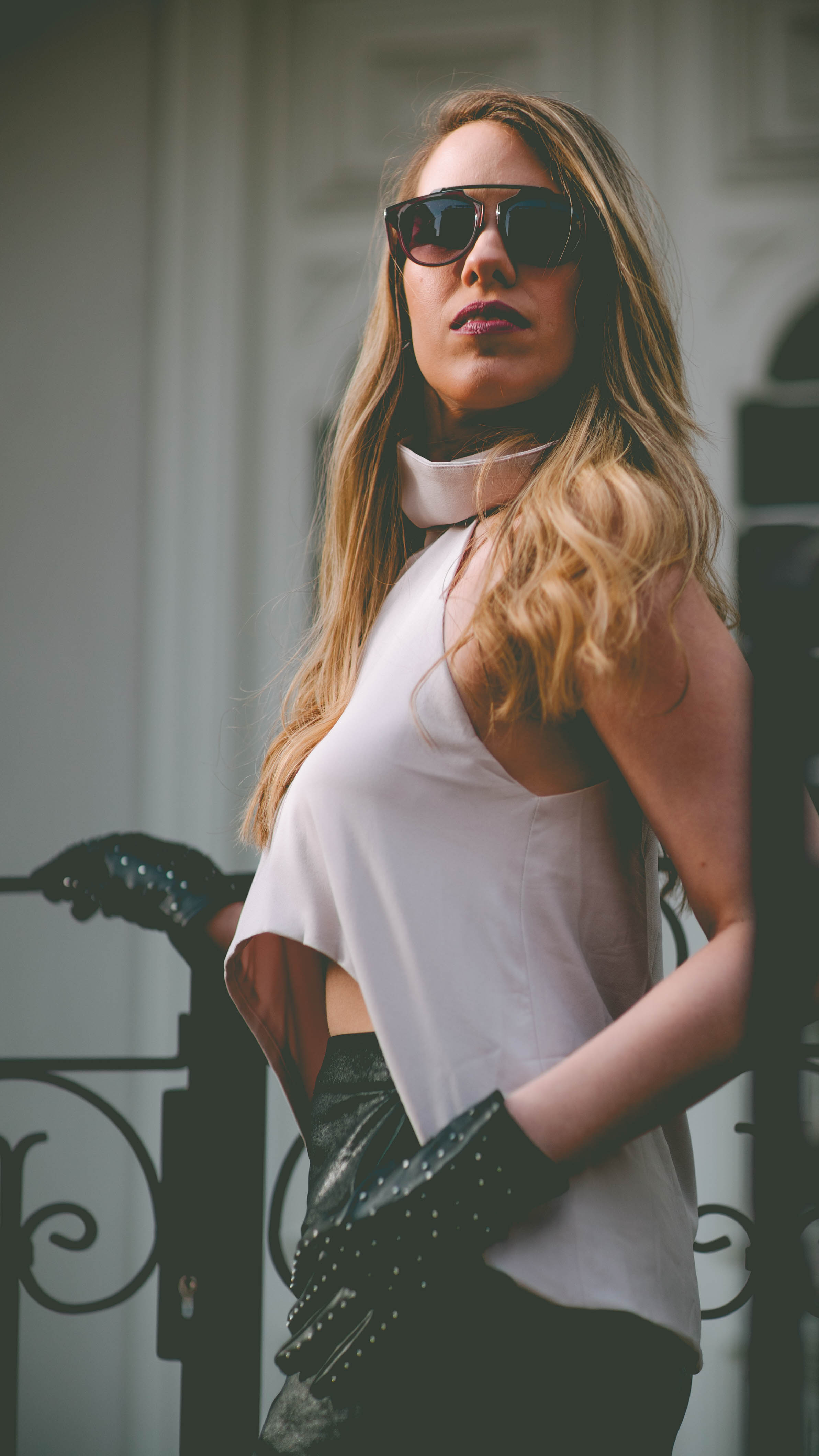 The mix of two contrasting colors with a fleshy shade lipstick in one look forms an interesting outfit that can easily mixed in two ways:
– You can either switch it to the elegant mood, by wearing the black leather skirt with the same pair of black booties (or a choice of black high heels).
– For a more casual appearance, we can simply replace the black skirt with a pair of jeans, and add a choice of rose or silver hoop earrings.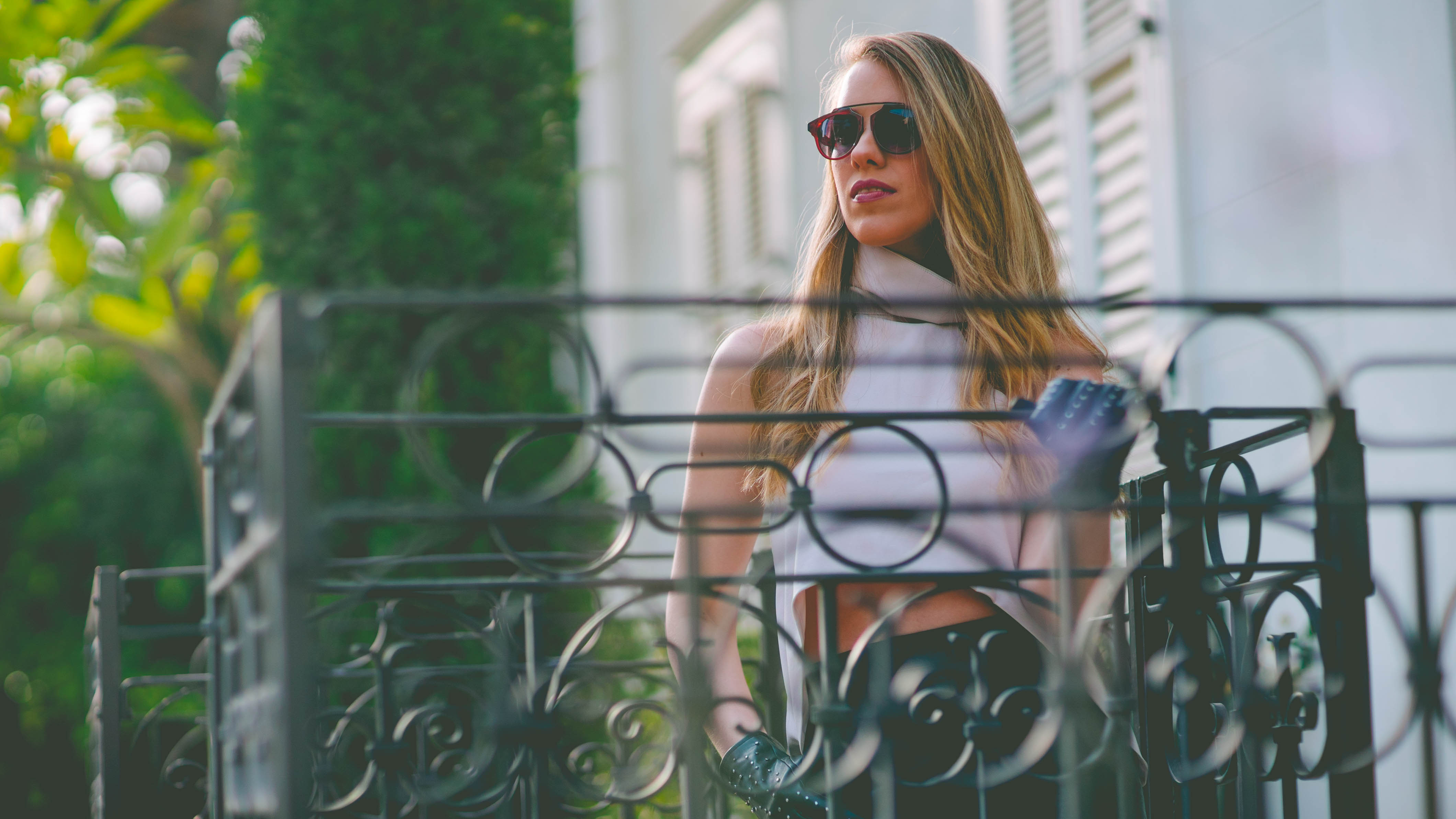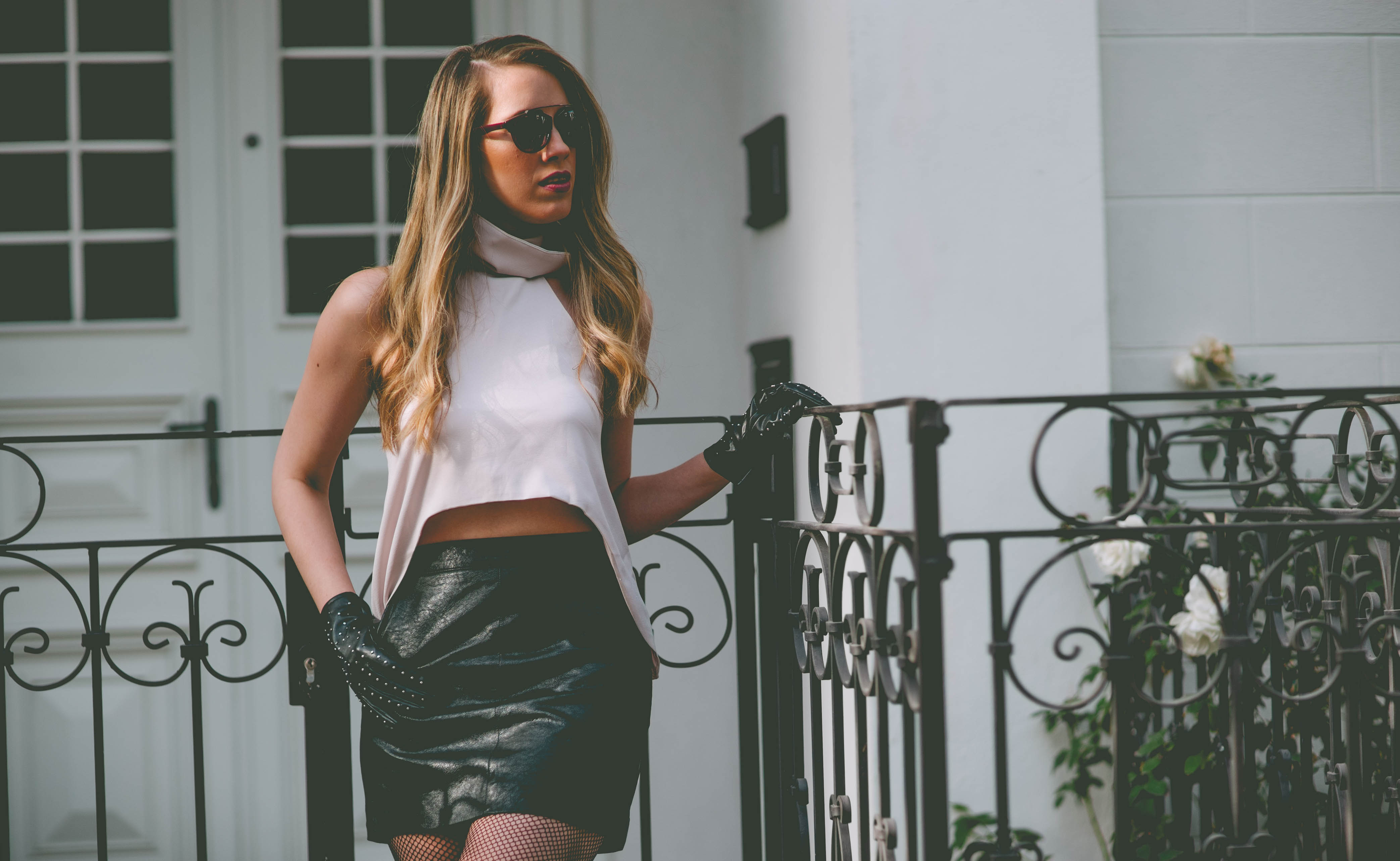 Inspiration.
The idea of creating this look came from the famous fashion designer Alexander McQueen. When I was shopping on the internet, I bump into the powder top with a similar design to the high low cowl neck, that immediately reminded me of McQueen's designs on his fashion runway back in 2012 when his show included high chokers with jeweled bees.
So, which look do you think you would pick? The elegant one or the casual?
Follow