Follow
Metallic – the fabric calls Lame was first discovered in 1930. The actual trend has become popular since 1970 when disco fashion was invented. With such a catchy look, this trend presents itself as glimmer gold, shiny silver and bold bronzes. Metallic's fashion has soon appeared on various Fall/Winter Ready-To-Wear fashion runways such as on Balmain, Valentine Yudashkin, Gucci Resort, and Antonio Marras Shows at the beginning of 2014. A lot of Hollywood stars were applying metallic's trend for the Red Carpet, as All-eye-on-you evening gown. Naomi Watts, Kate Beckinsale and Olivia Wilde were only a few of the many celebrities that chose metallics for the Golden Globe Awards ceremony. Even now, metallic is back in 2017 to conquer the summer.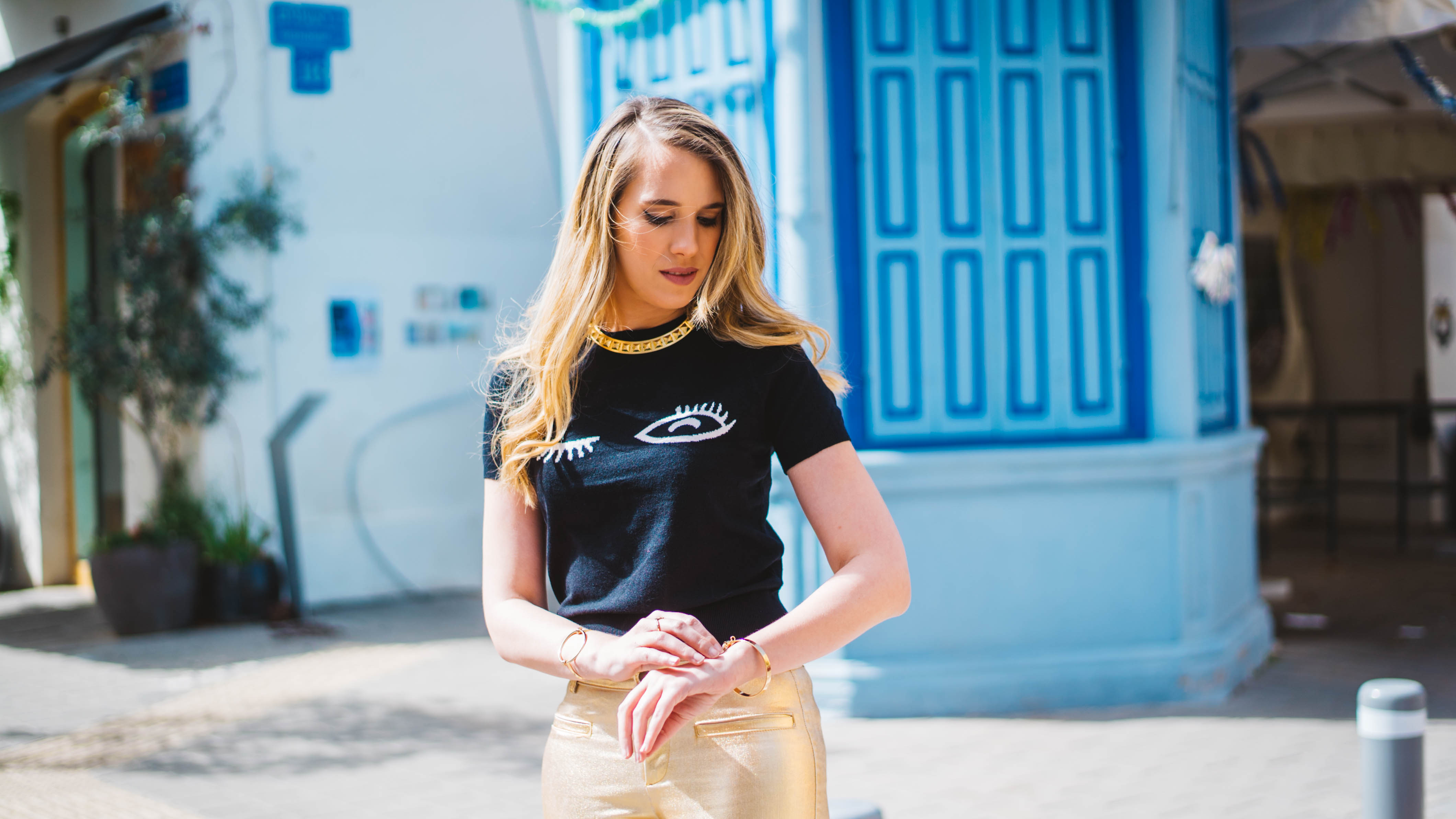 In this look, I decided to experience with metallic trend, as I wanted to be on the spotlight while wandering around the streets. The color of metallic itself will reflect on the sunny weather, creating that glimmer touch that would capture attention. I simply mixed a pair of golden metallic pants and a funky black flirting top. To add that rock-glam touch, I put on a golden stud chocker to balance the outfit and define my neckline.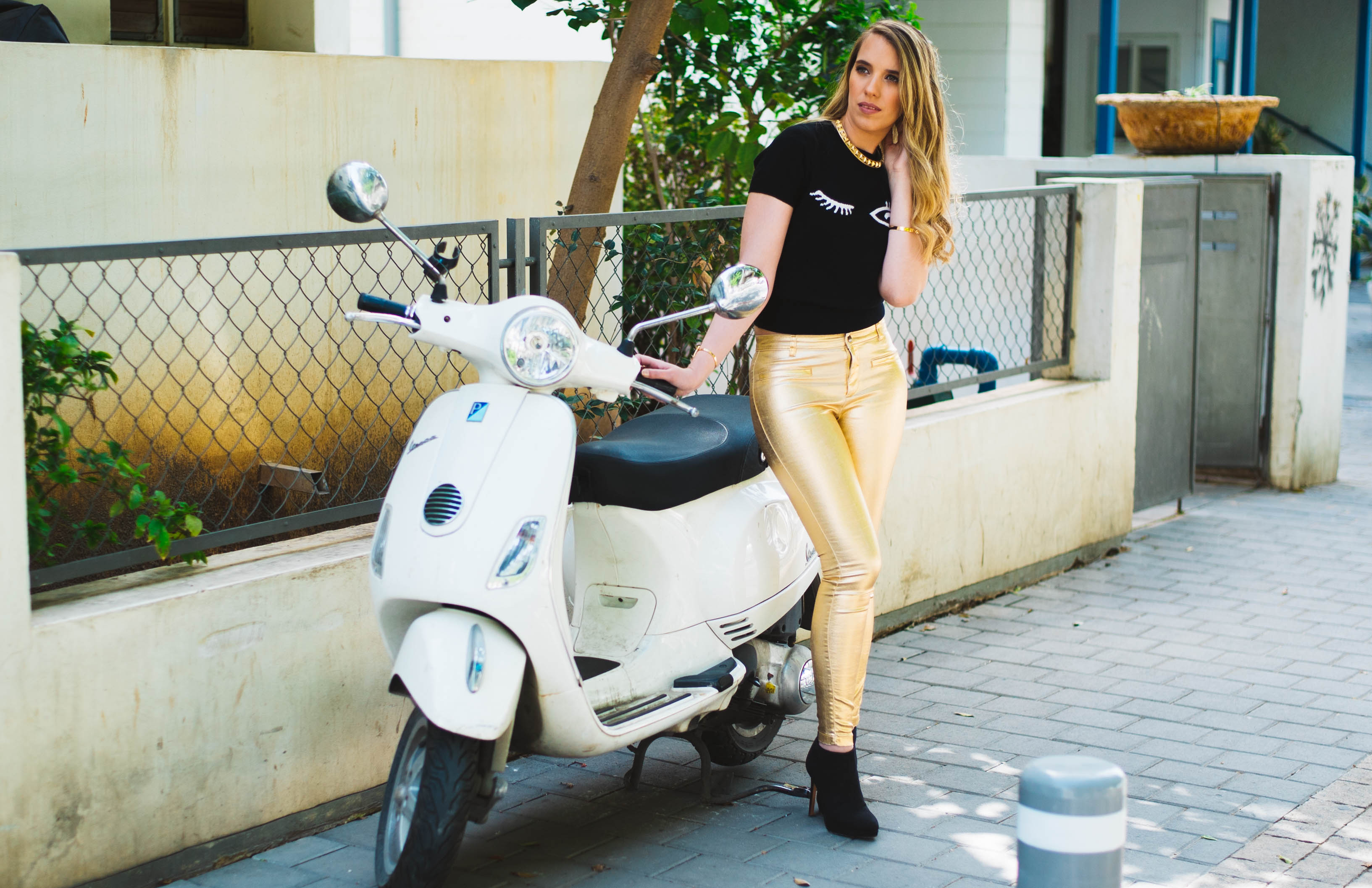 Fashion Tip: When you choose to wear a metallic item, it's recommended to refine the look, using neutral colors to make the whole outfit look effortless.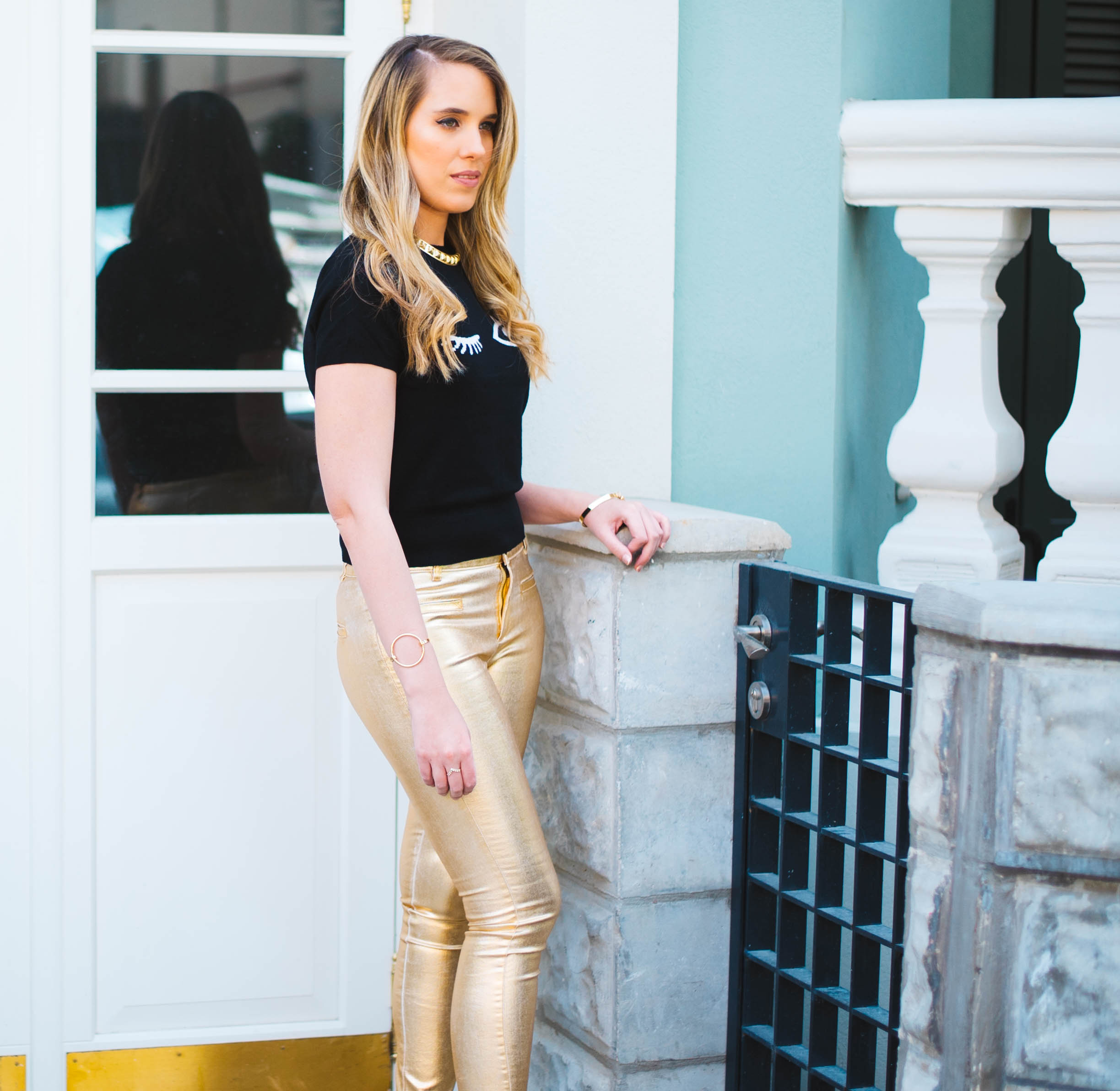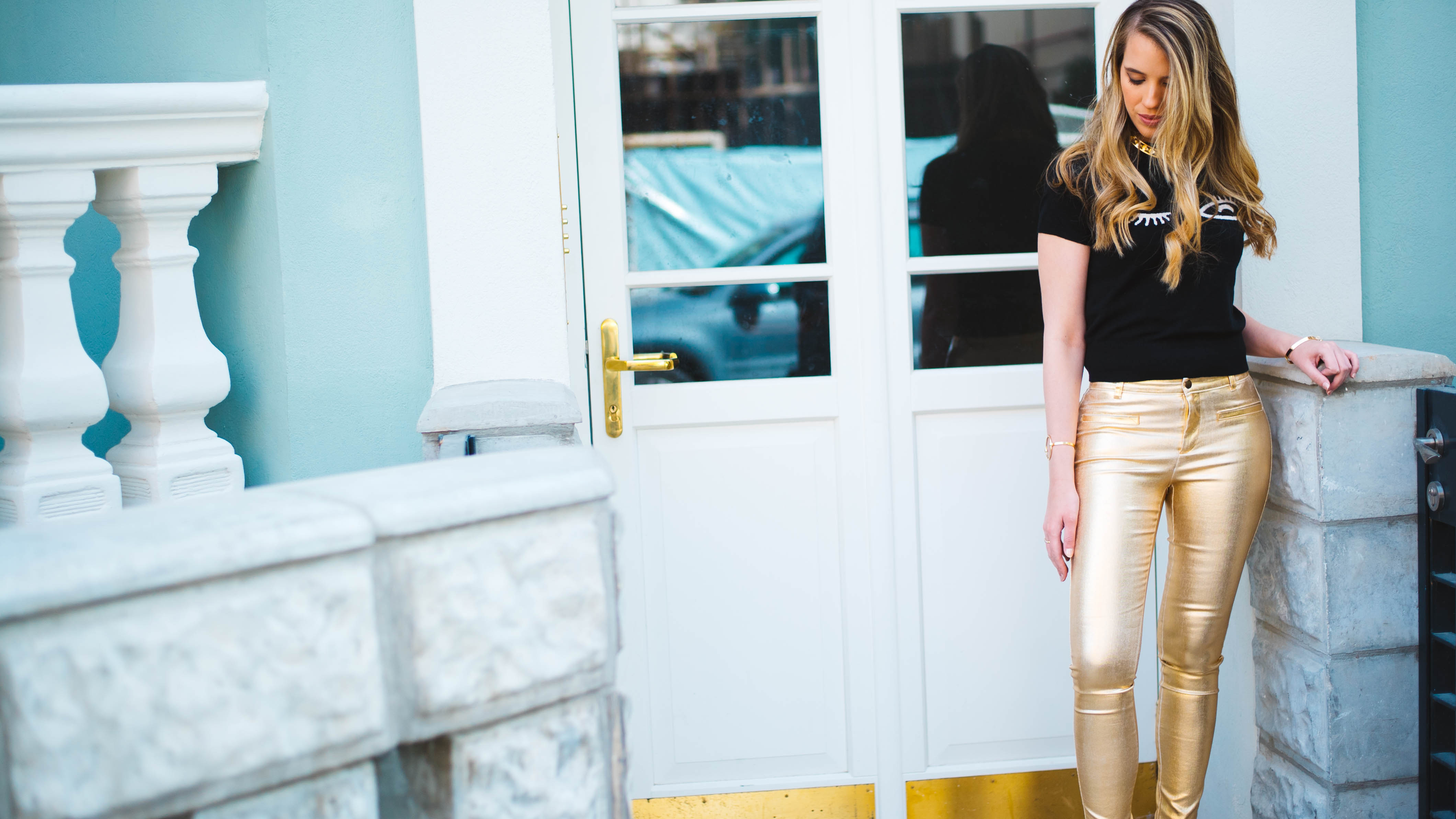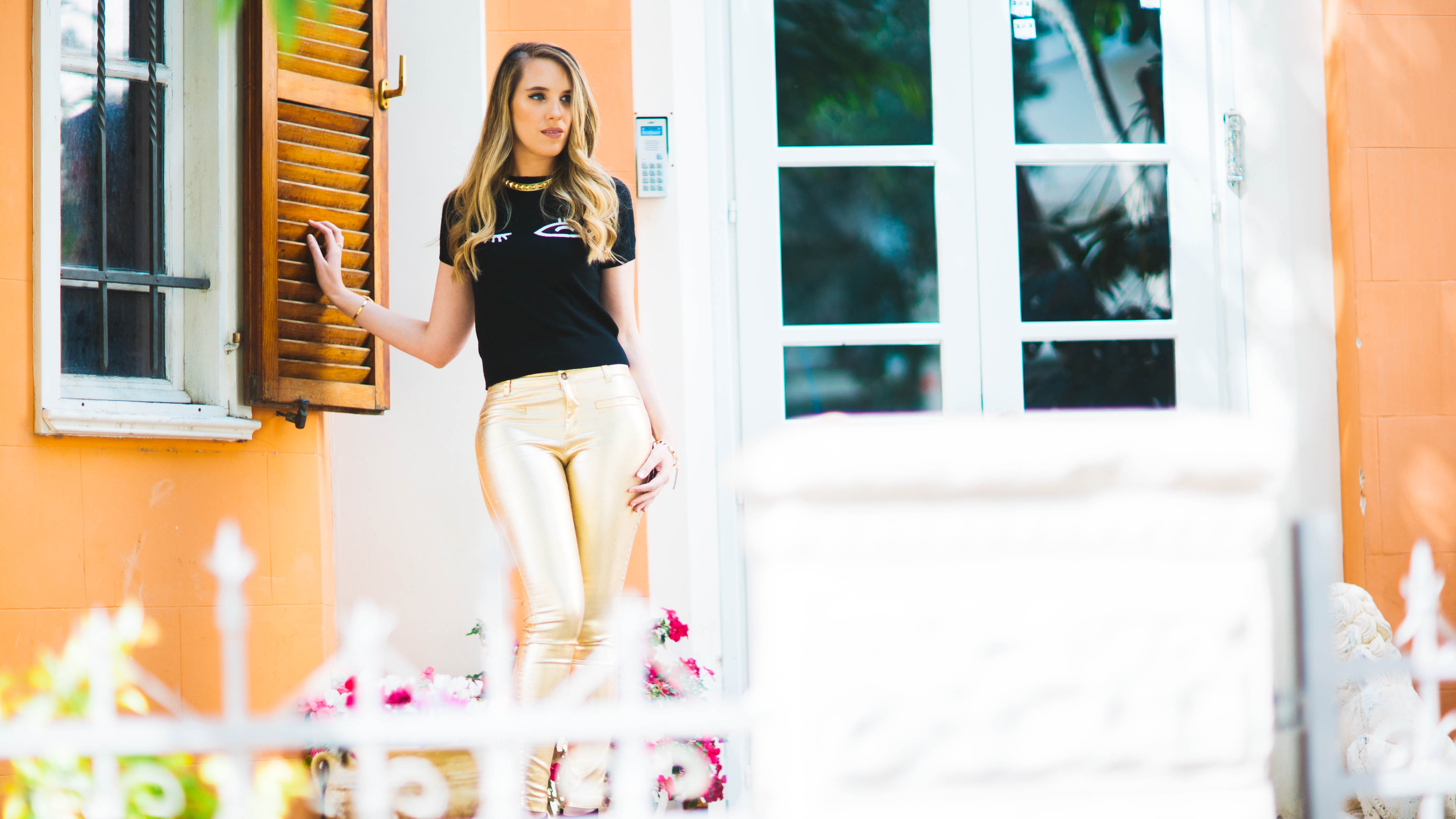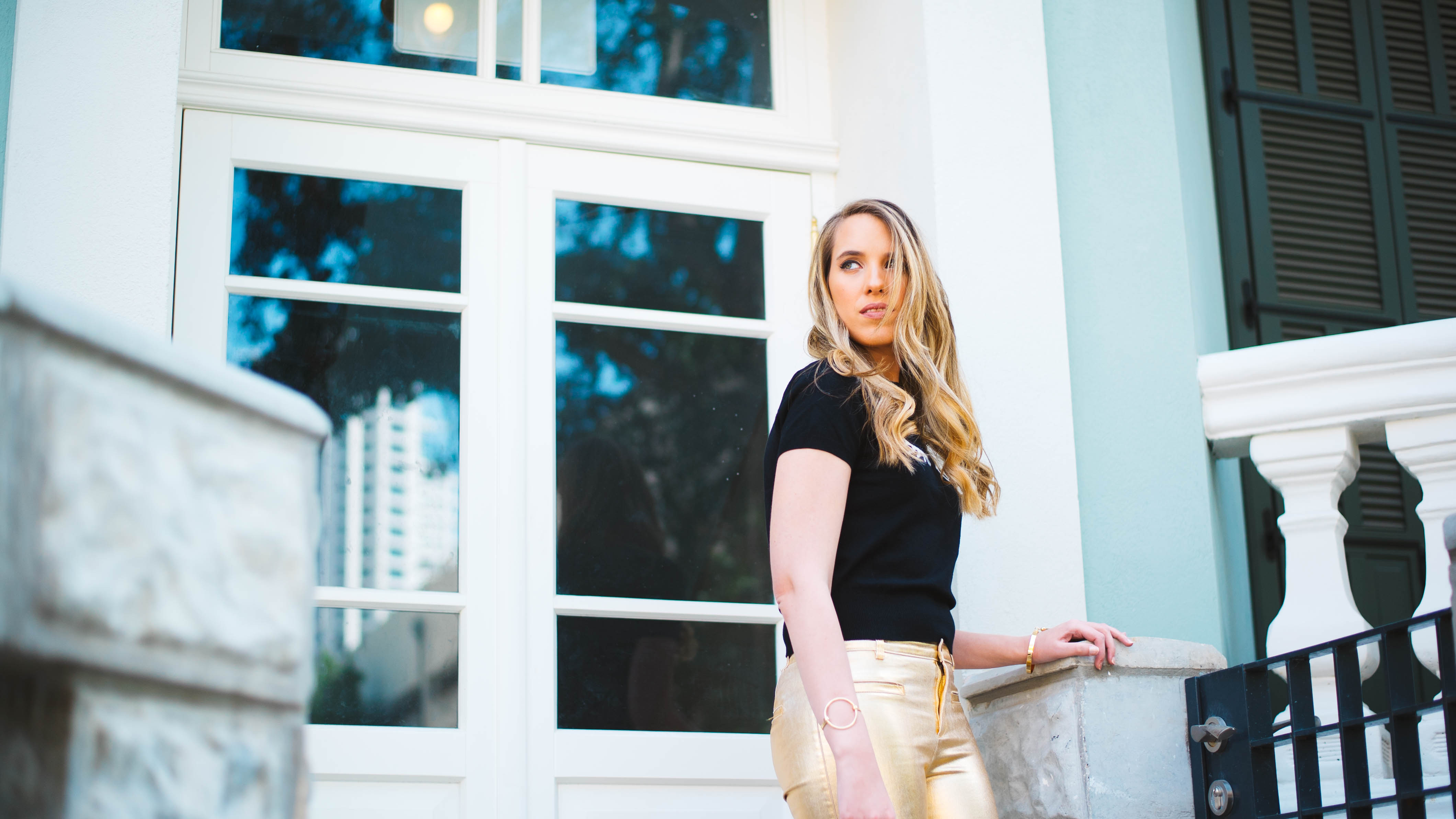 Follow