Follow
Just recently I was walking around my city and discovered a graffiti wall which reminded me of the famous Wynwood wall in Miami. It gave me the feeling of nostalgic, as I remembered my time in Miami, when the weather was slightly sunny.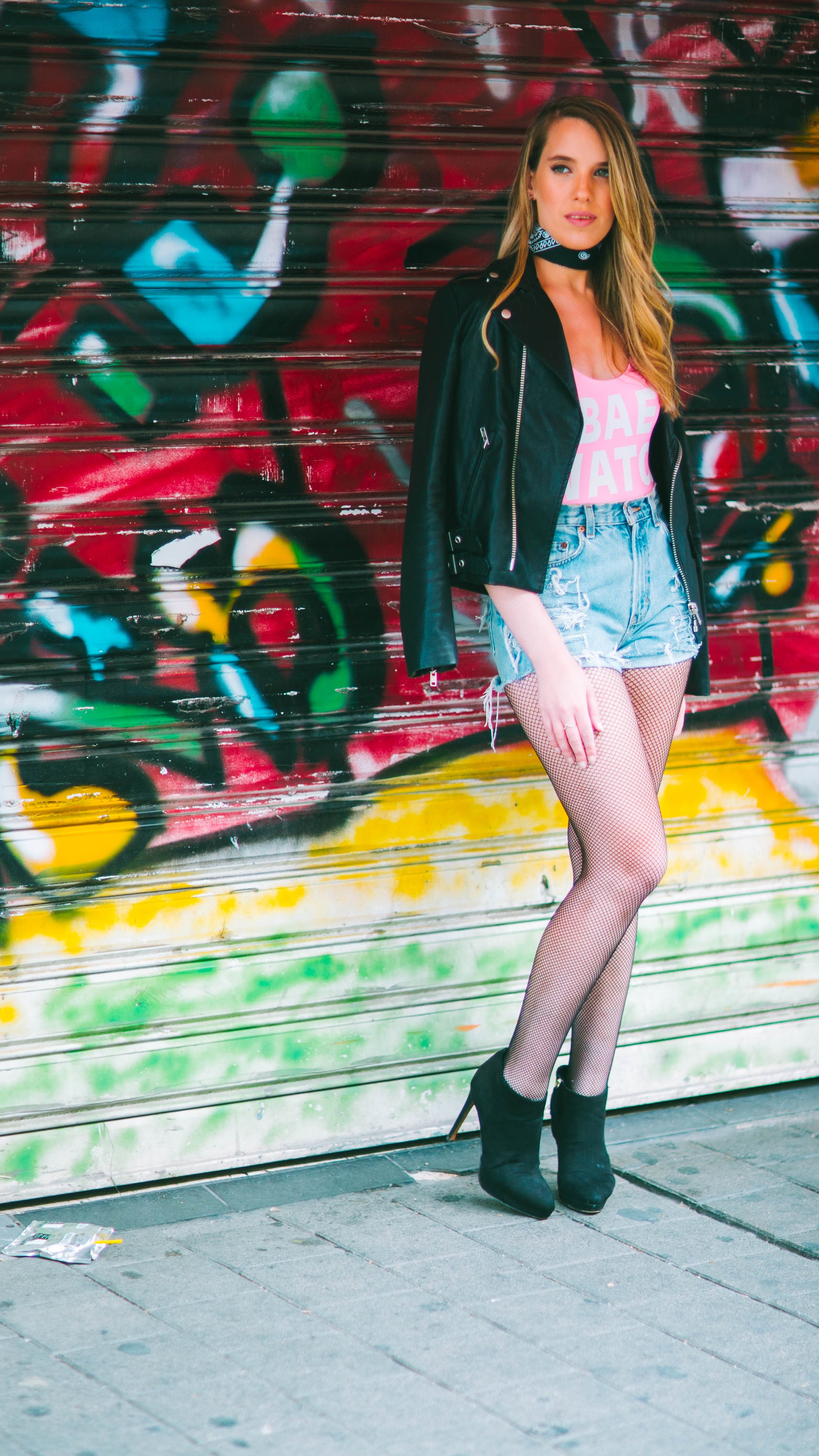 Miami – the city that always remind me of its vibrancy and energetic lifestyle, which is similar to LA. People there know how to balance their work and enjoy their life, unlike huge urban cities like New York, Dubai, and Chicago etc.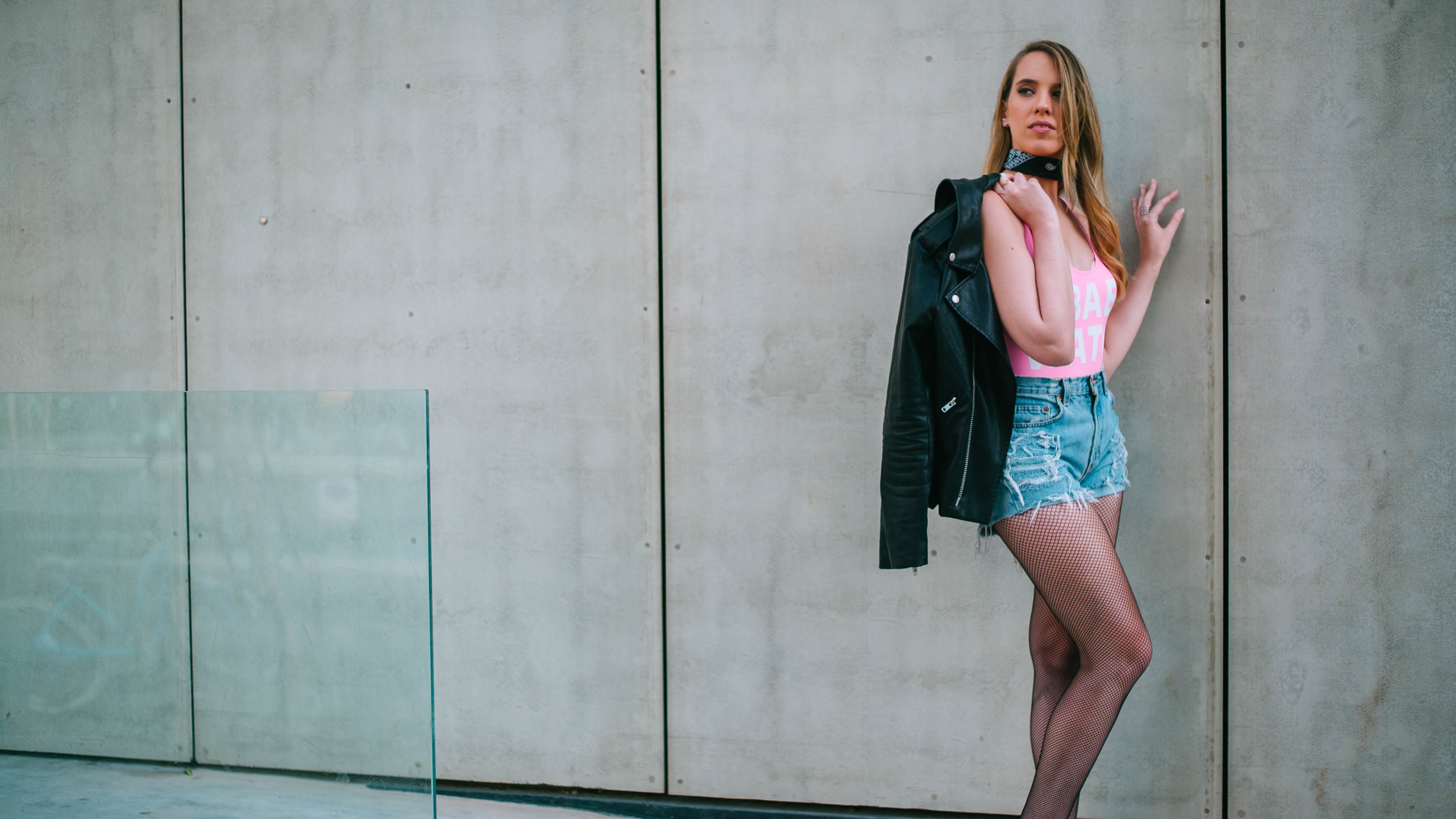 Speaking of the vibe, Miami and Los Angeles are best known for their youth culture, which is associated to graffiti. This type of art is a form of expression, which signifies freedom as there are no rules or restrictions in painting the wall. In LA, graffiti was used by gangsters or people who were involved in political activists to protest and give each other signage.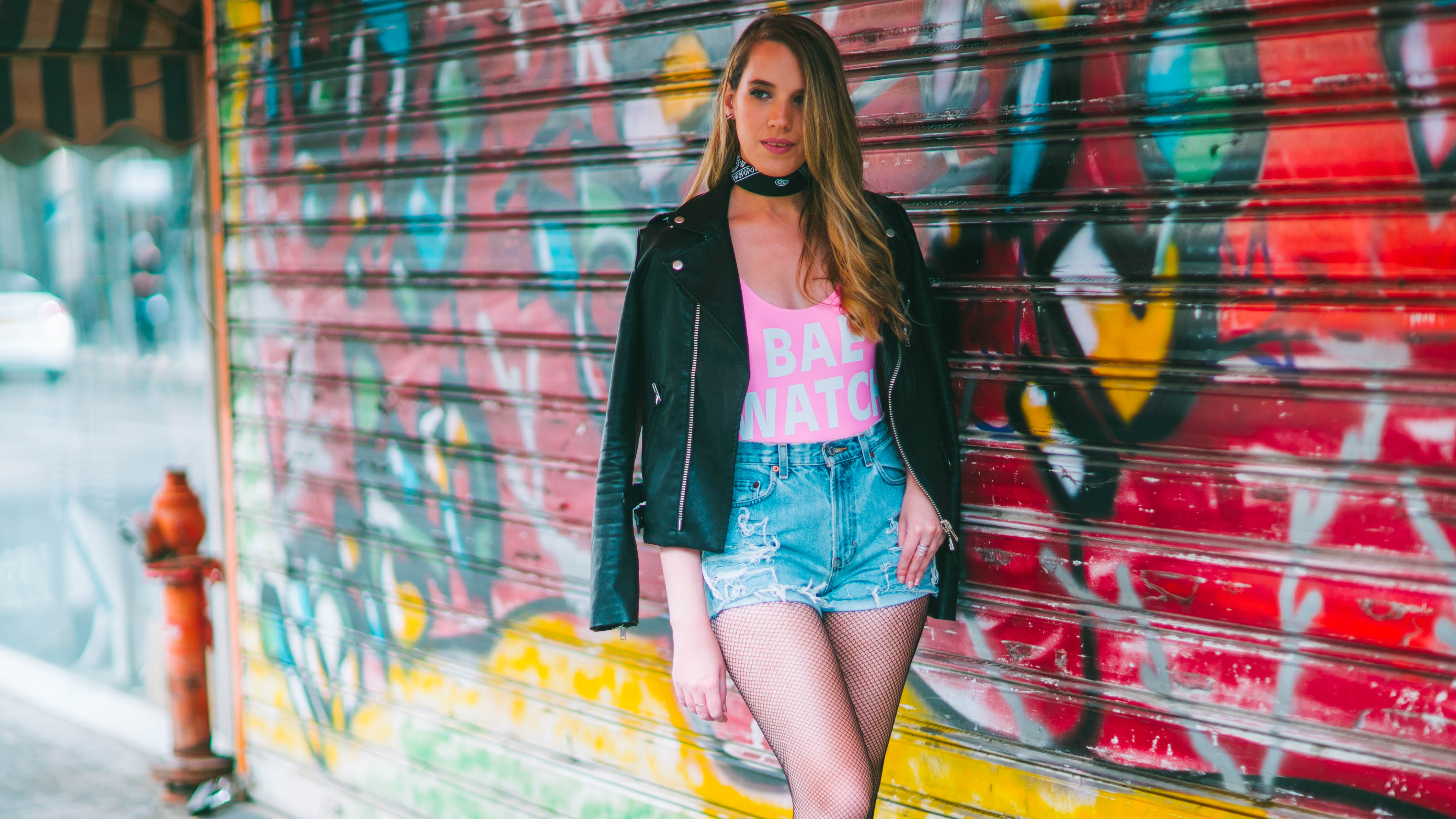 At the beginning of 1980, graffiti art started to decline, due to the fact that the residents didn't like to see their buildings being painted. Since then, we started to see new fashion arose, with people wearing sporty and bright color outfits, as the way to replace the graffiti art. The 80's fashion was sealed as the time for aerobic craze, hip-hop and sportswear that has tight associations with street style.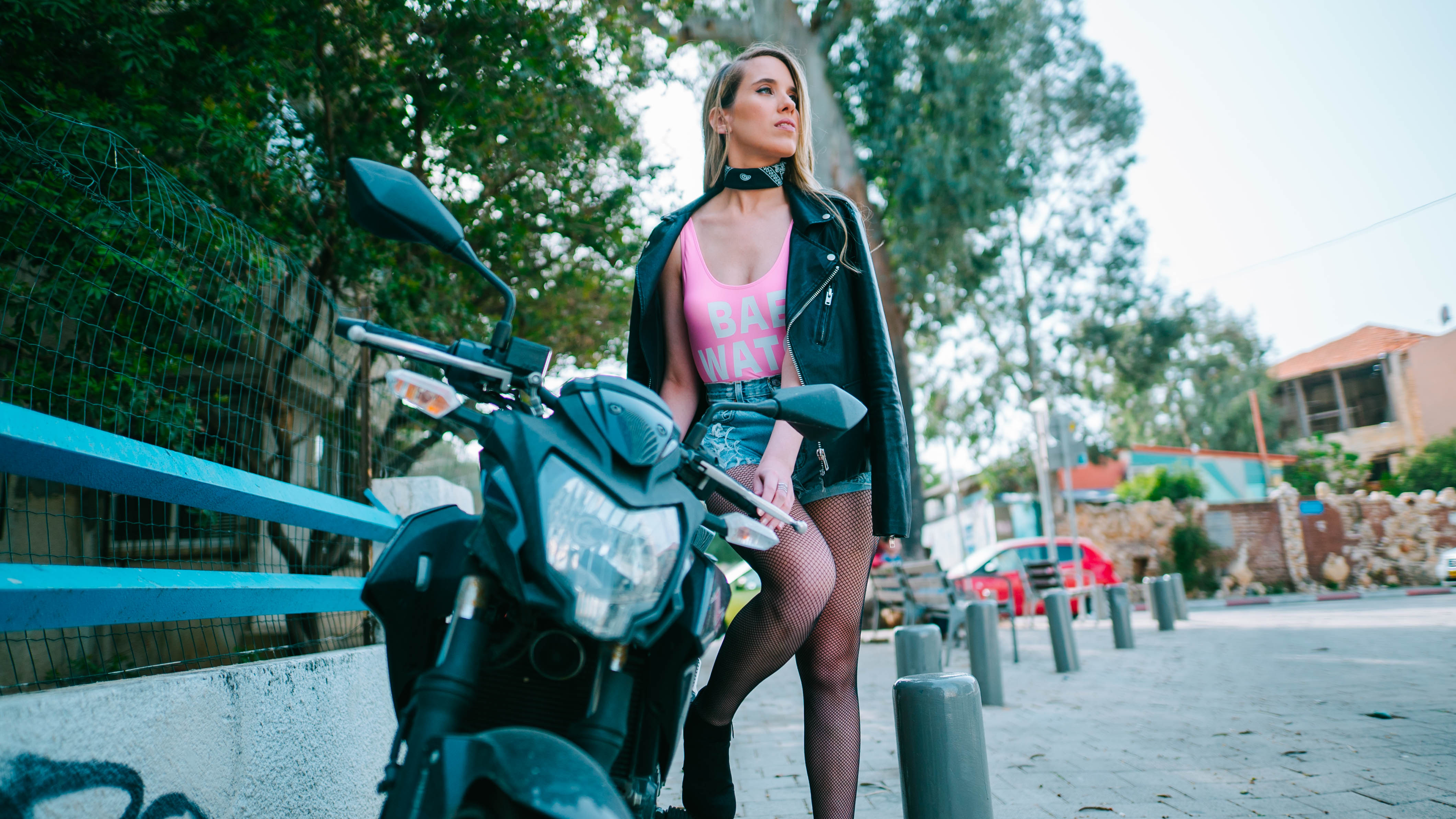 My outfit. In this particular look, I wore a neon pink swimsuit with ripped jeans and a leather jacket to show my bold side. Neon and bright colors were typical to the 80's, while ripped short jeans are what the youth or a street-styler would wear. As for accessories, I mixed a pair of black fisher tights with black boots to make the swimsuit and the shorts more stand out, while using the bandana as a chocker.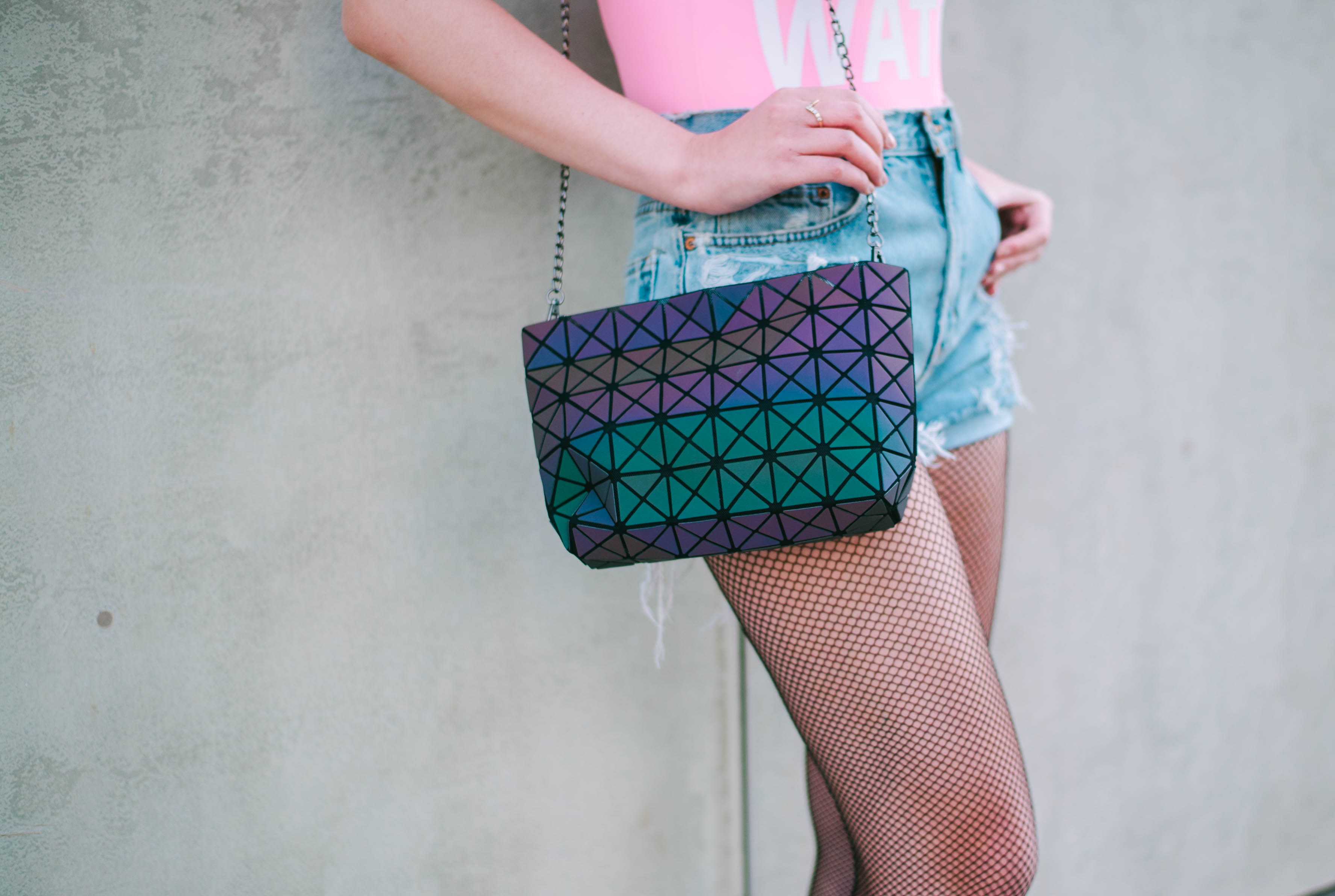 So, what do you think about my American Wild Girl style?

XOXO
Michal
Follow