Follow
Hi lovelies did you miss me?
I was off for a week since I was busy planning about my upcoming trips around the world


As you all know, I'm addicted to travel, especially when I can discover new destinations which  broaden my horizons . It's finally spring here in Israel, and I can't express enough how happy I am, although it feels like summer now. 
I decided to take a day off and hang out with some friends around Tel Aviv streets. This time I took my polaroid camera, which I bought a while ago but haven't had the chance to use it yet. Besides, it's cool to take some pictures once in a while to capture memories for yourself. This makes me feel like a tourist in my own country isn't it?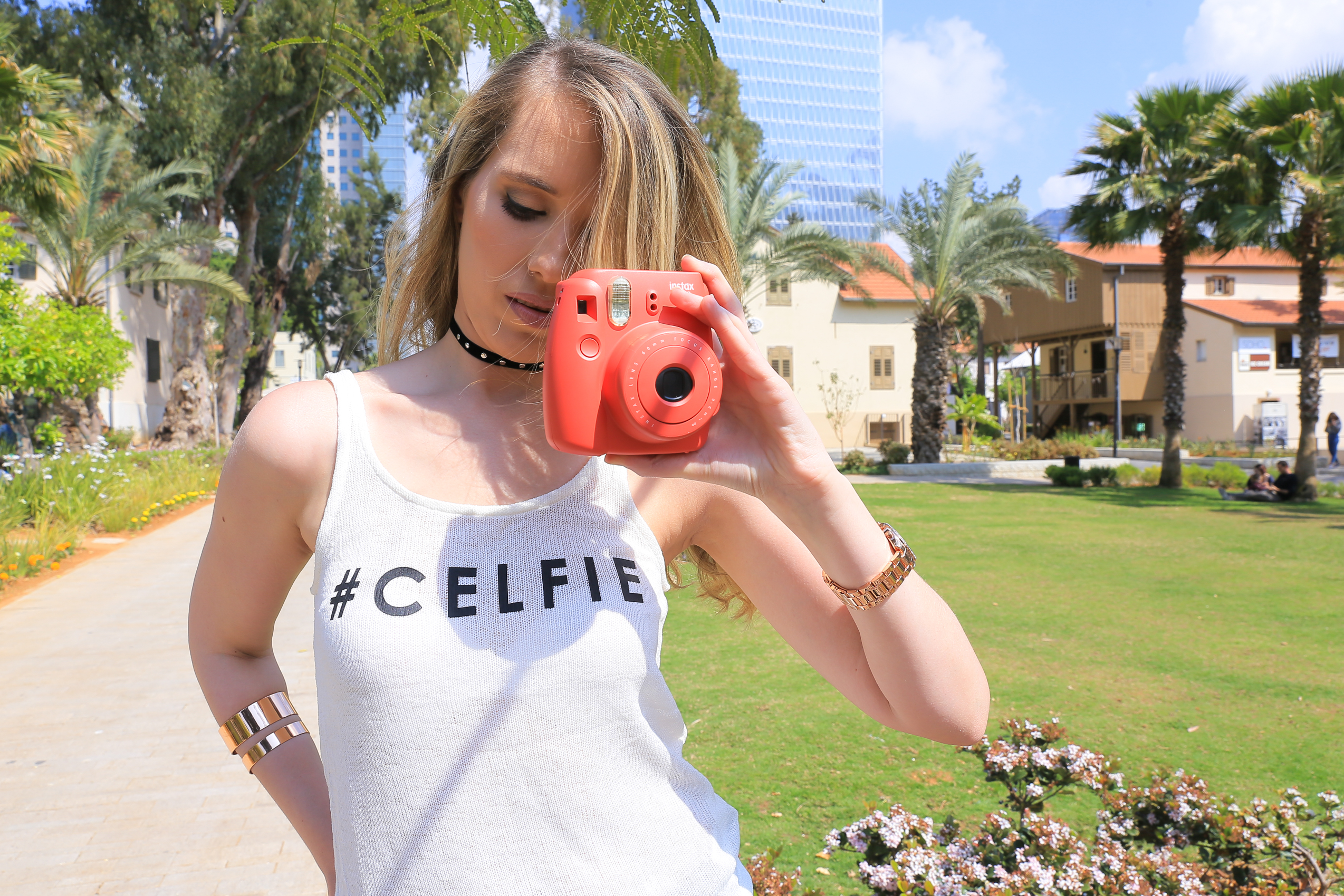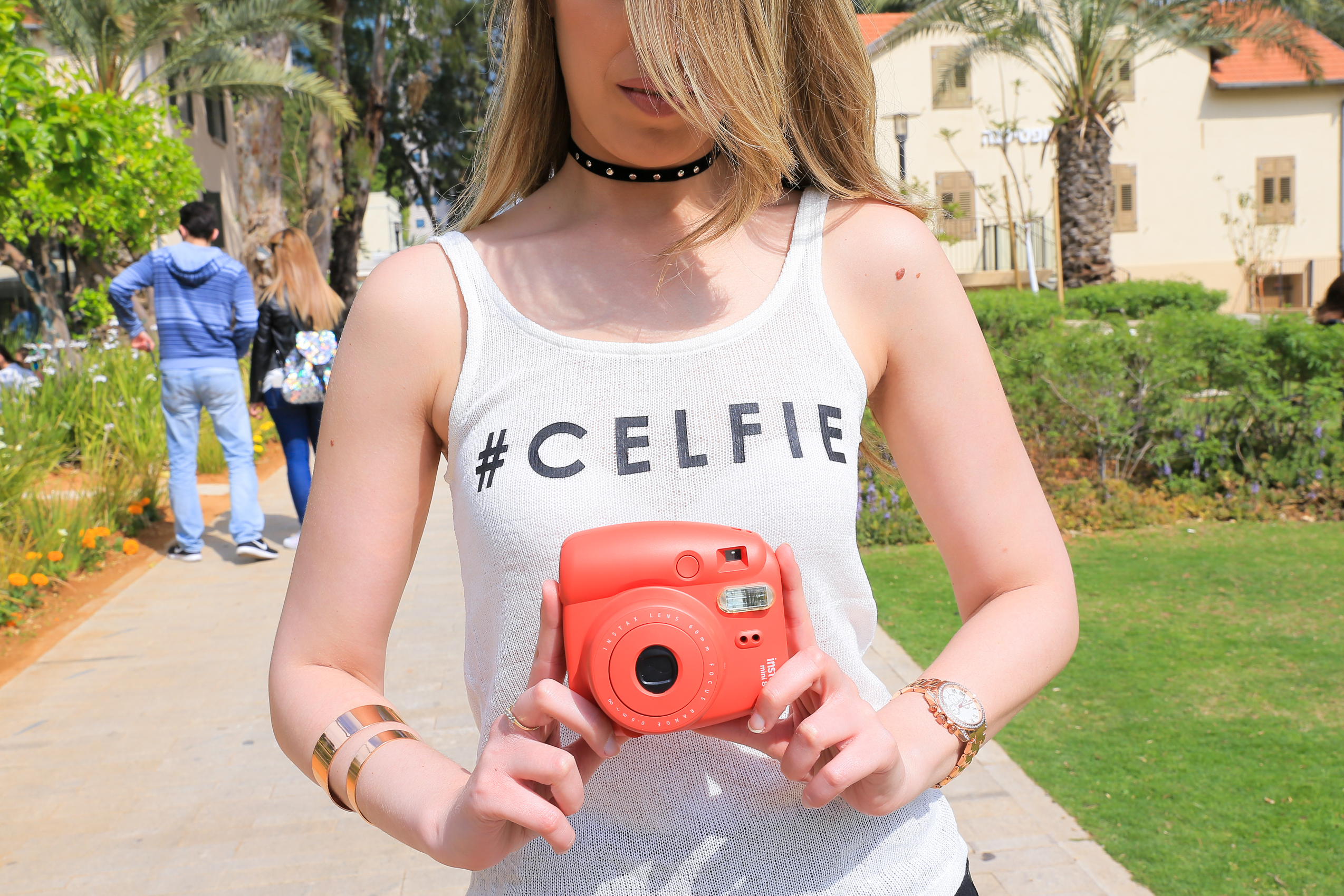 The Look
This is one of the most casual looks that fit best for vacations in a hot climate. The mix looks so simple, yet vivid and fun – which is what I tried to resemble. It can also be perfect for a beautiful spring day, when you want to feel stylish, while staying comfortable.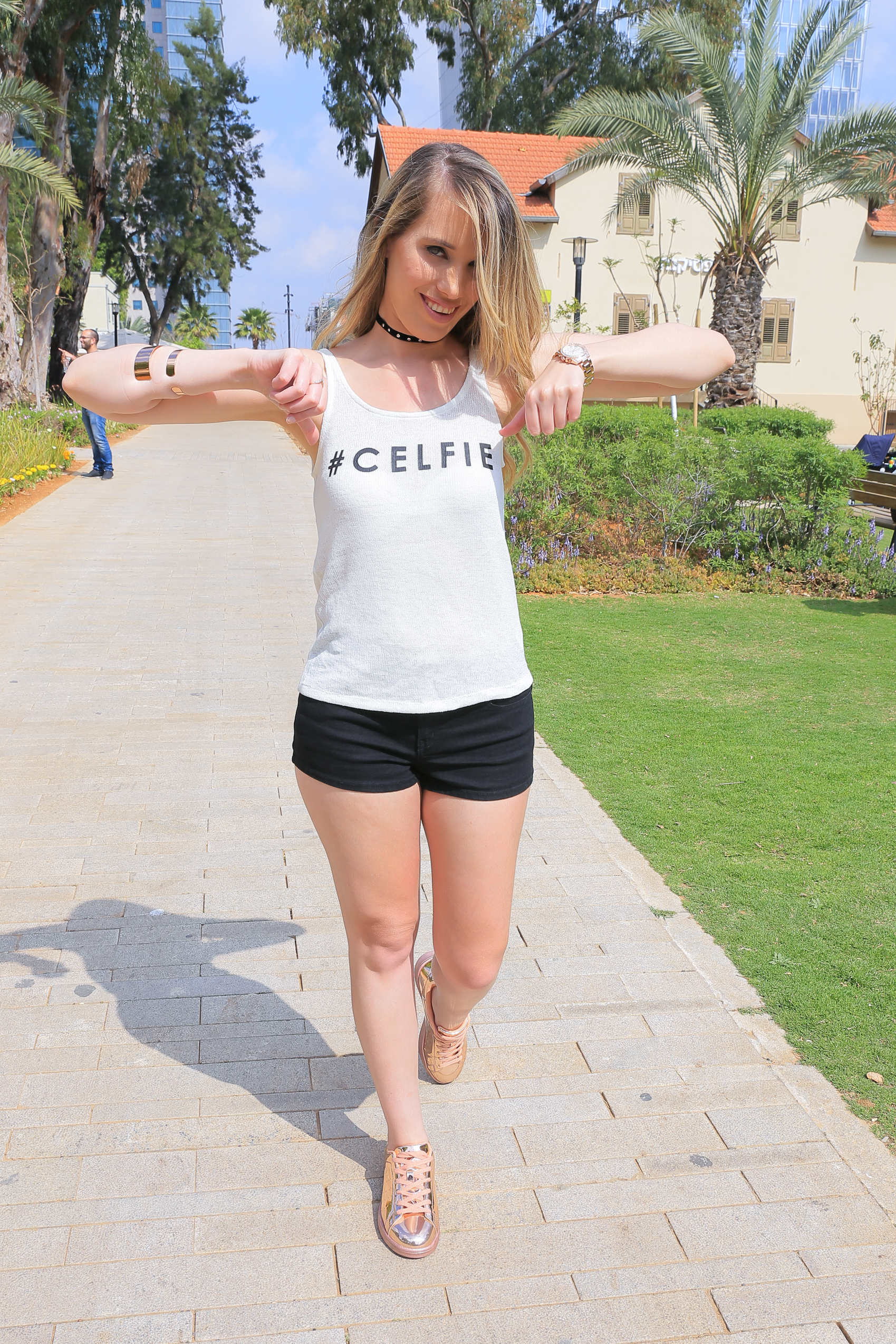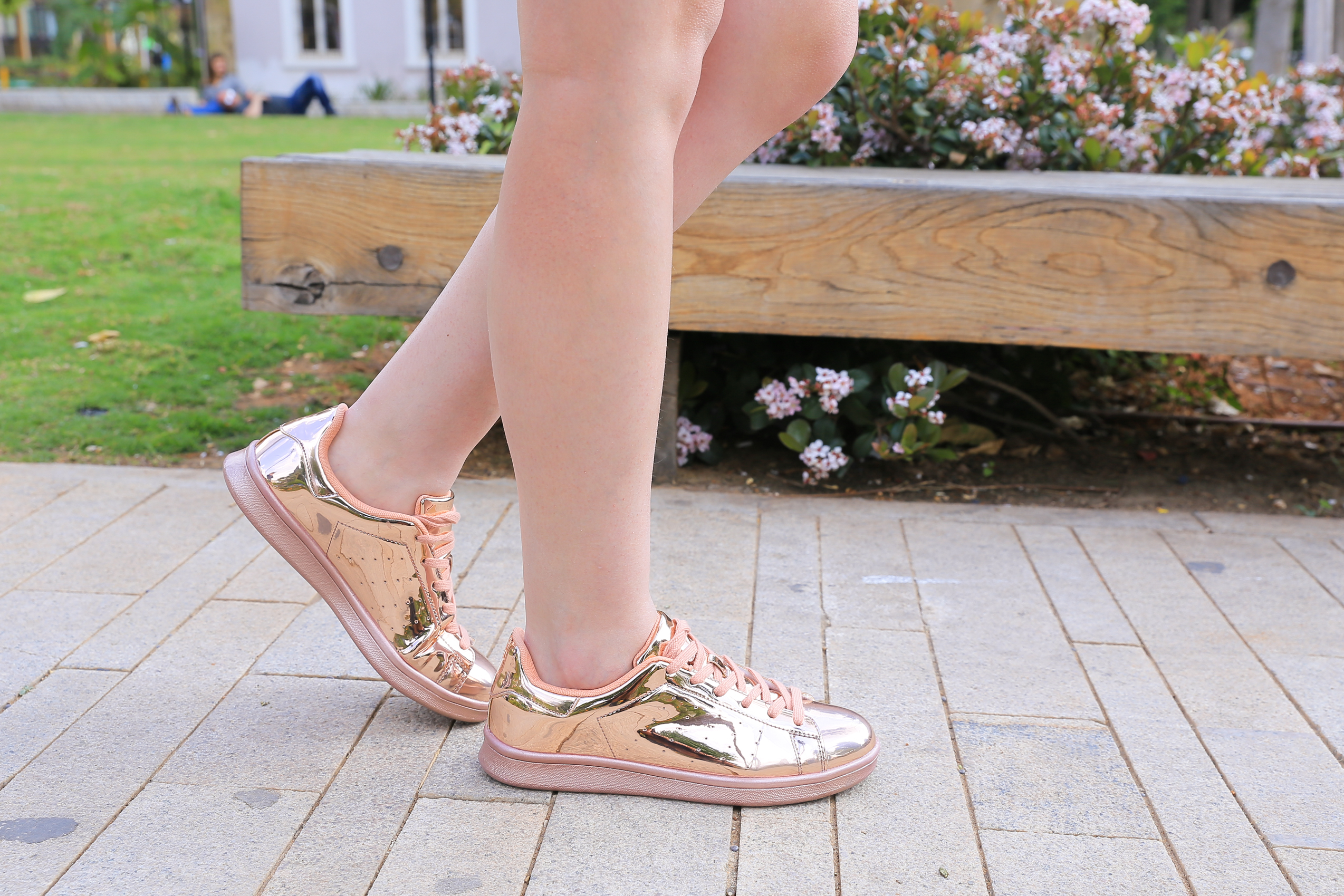 Details: I'm wearing a "Celfie" white tank top with a pair of black shorts which I bought during my recent trip to Miami. To set this outfit apart – I choose to wear a pair of metallic pink sneakers from FOREVER21. To finish this look, I added a pair of rose bracelets from AUDAVIV.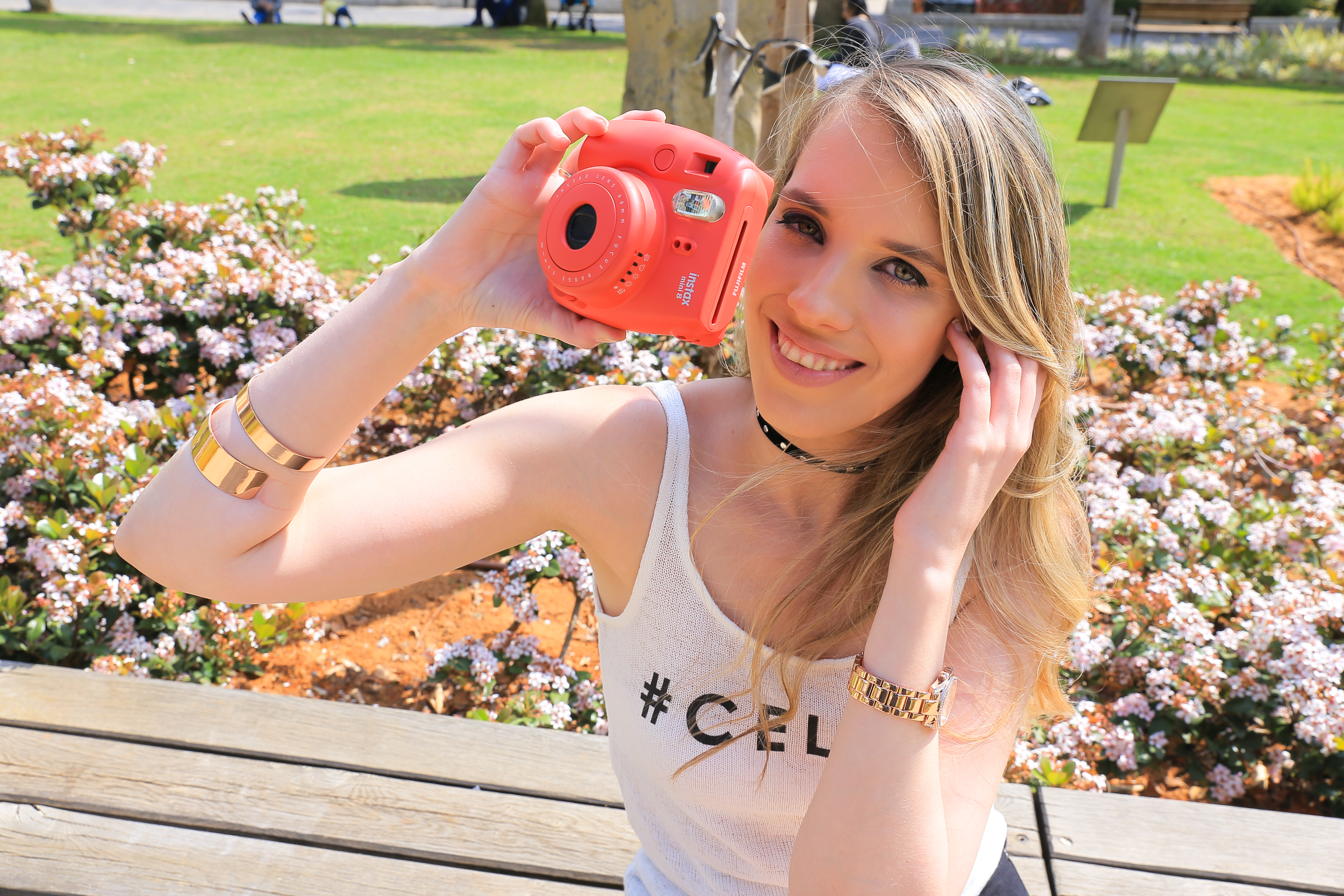 Turns out my polaroid camera matches with the sneakers' color, don't you think?
So, who wants to take a celfie with me?

Follow