Follow
Clothes have been portrayed as a reflection of our own personality, and what is happening around the world. Going back to times when fashion was first developed, we realize that they are being made and accustomed according to a specific time in history and their events such as wars, slavery etc. From the beginning, fashion was set to divide the poor and the rich, based on what type of fabric each class was wearing, as well as certain items: hat, accessories, shoes, designs.  As such, fashion is powerful in a way that the wearer can trick others – changing their perception in the modern world. The use of reflection has been used since industrialization when technologies were first made. A greatest invention was a digital camera that allows people to capture photos and transfer to their other devices such as computer. That contributed well to commercials as well as fashion photography.
Note: Have you ever noticed during the photo shoots, a model stands on a white board with the camera pointing at her. Besides the board there is also a light and a mirror that can change the position of light and shadow. The mirror or a special metal carton is used to reflect the right amount of light.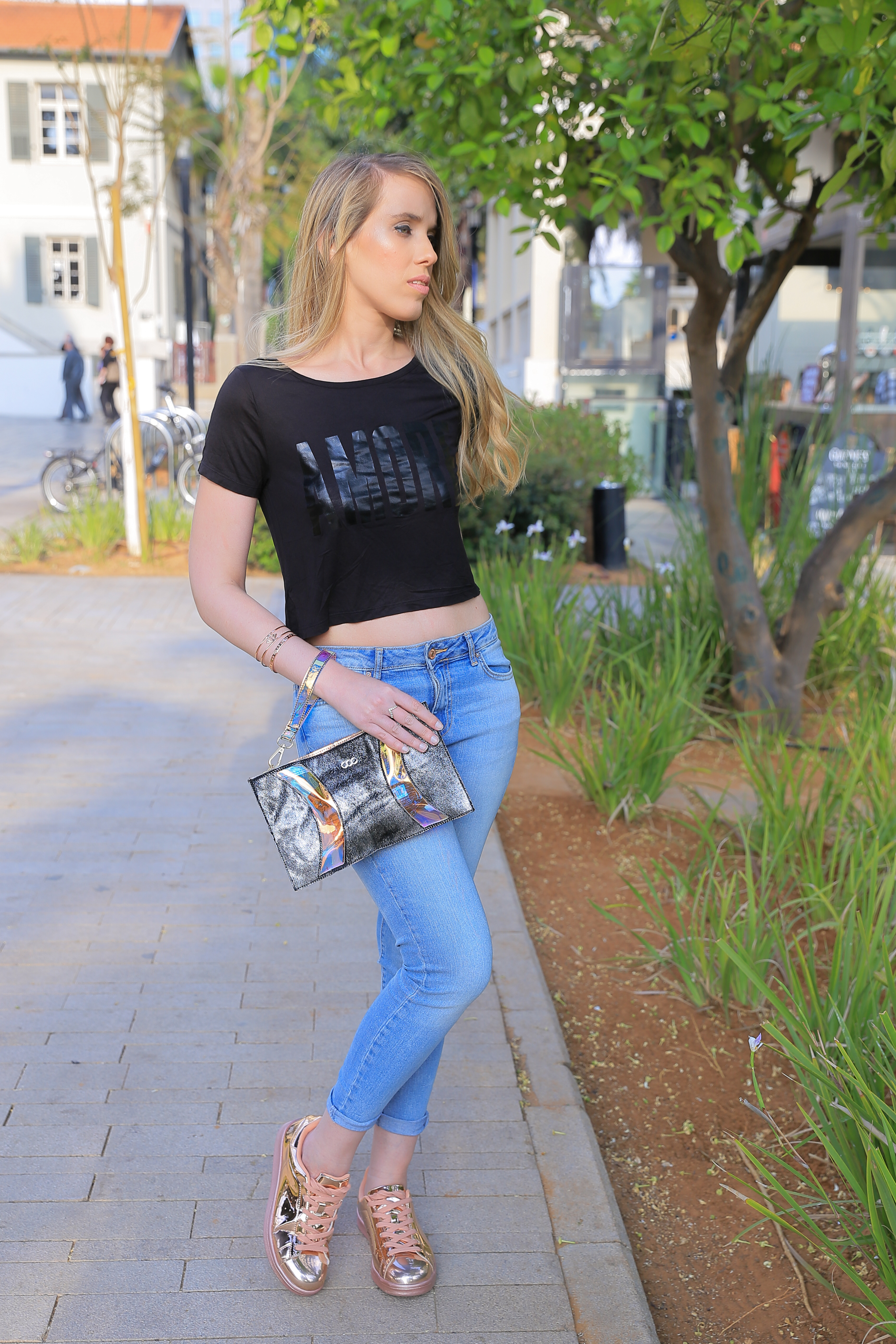 My look: jeans, black t-shirt, rose metallic sneakers, silver metal clutch by the Rubbzz Original. This outfit makes out of items that are casual and suitable for every day look. There are times, when instead of dressing out, people just want to blend in with others by wearing something that's not too fancy and can be worn on the street. Hanging around the street means that comfort comes as a priority, especially during the summer time when walking outside under the sun can be such a struggle for most people. Talking about summer, it is fair to think about the cotton textile. This is one of the fabrics that are soft and good for summers, as its absorbing water then dry out pretty quick, bringing the cooling feel to each wearer – which is why I often wear tops that are made with cotton to feel refreshed and dry. Note: my shirt and denim jeans are made out of cotton.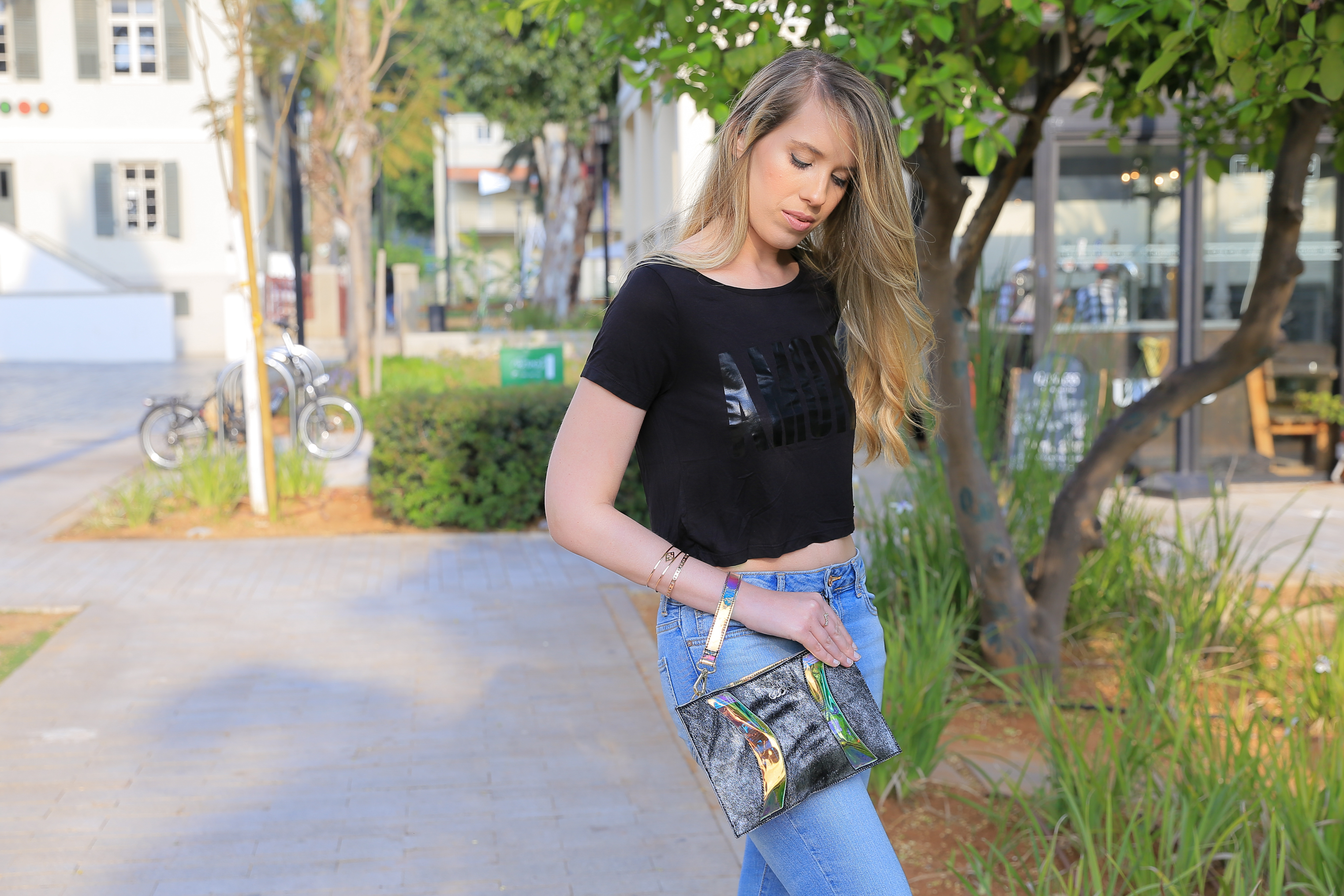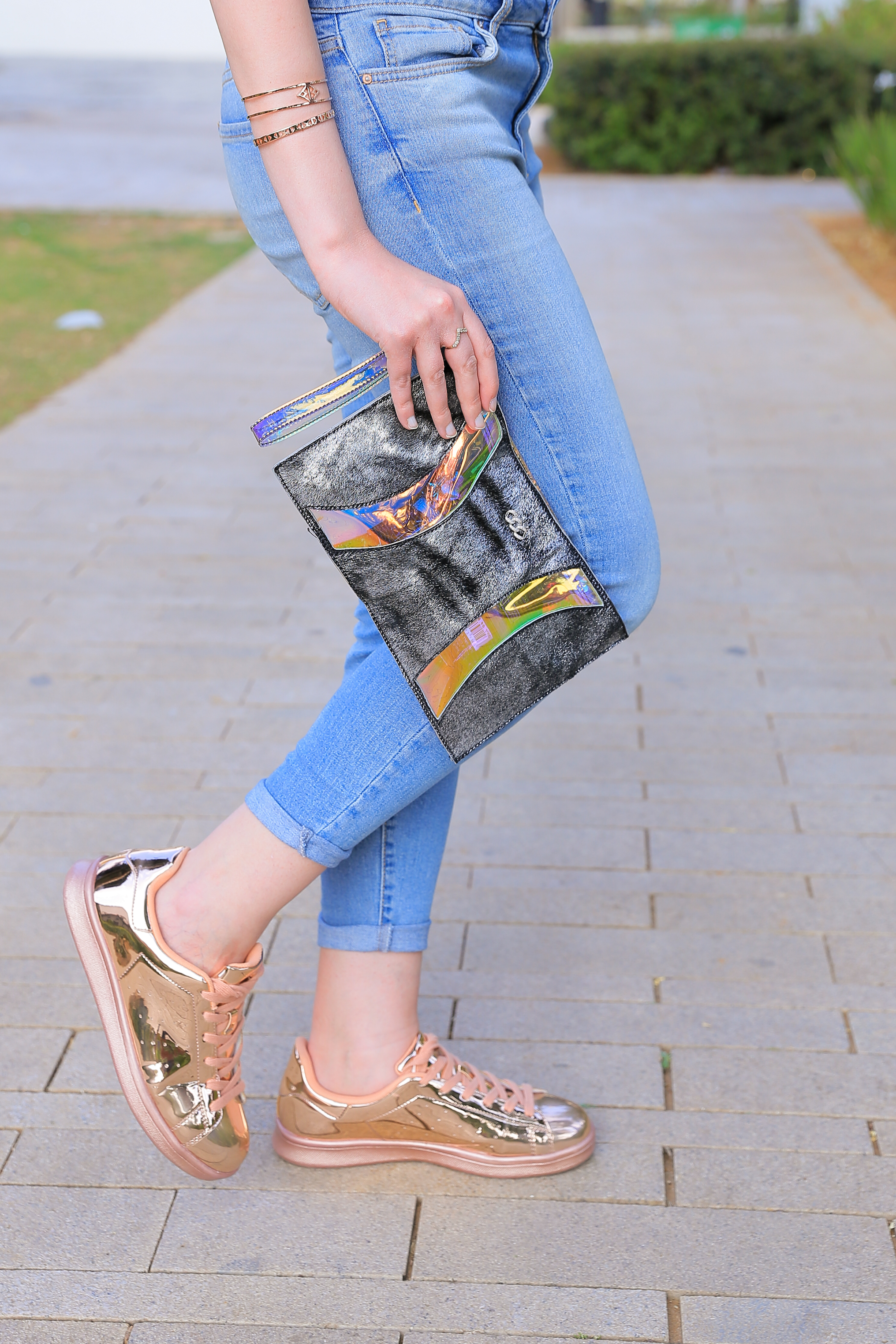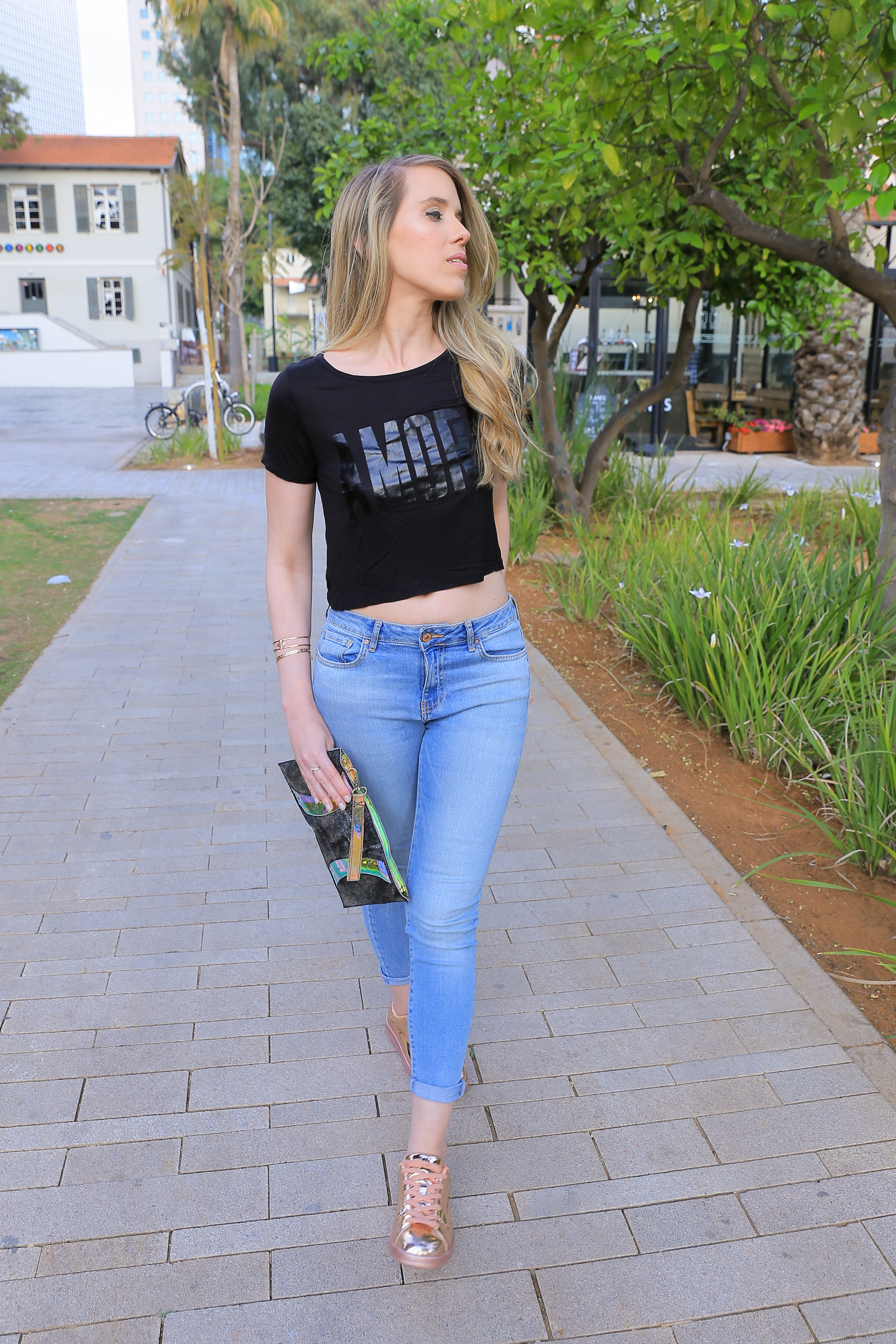 In this particular outfit, I have used a lot of metallic colors and shades to reflect the sun and the light – bringing all of the attention to my outfit. There are different shades of metal: gold, silver and rose which make this outfit funky. One of which is the clutch that goes to the category of rainbow/unicorn trend. The sneakers that are rose gold is the other accessory I used to mix with the clutch, as the colors are balanced. Other than that, I wore a black t-shit with denim jeans – representing the casual street style.
Follow