Follow
Chill Out cause summer is only a couple of steps away, which means that the season of chill is coming. Being the warmest time of a year, majority thinks of this season as the perfect time for taking days off from work.  That's when you realized that the streets are packed with tourists or casually dressed people, as no one would prefer to wear a stuffy working uniform under that heat.
Style: casual  Summer trends: sheer, comfy pair of shoes, neutral colors, lighter fabrics, metallic's.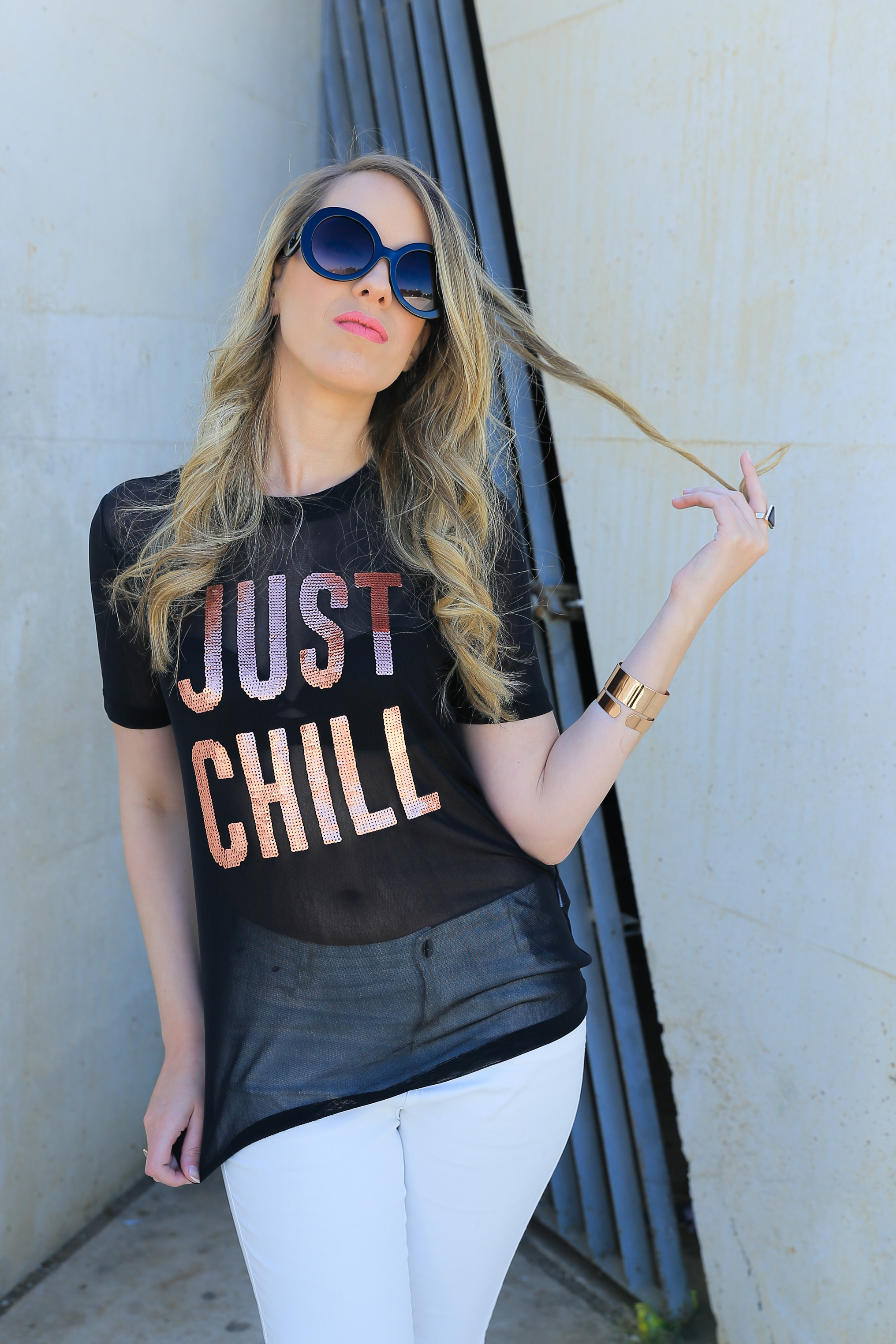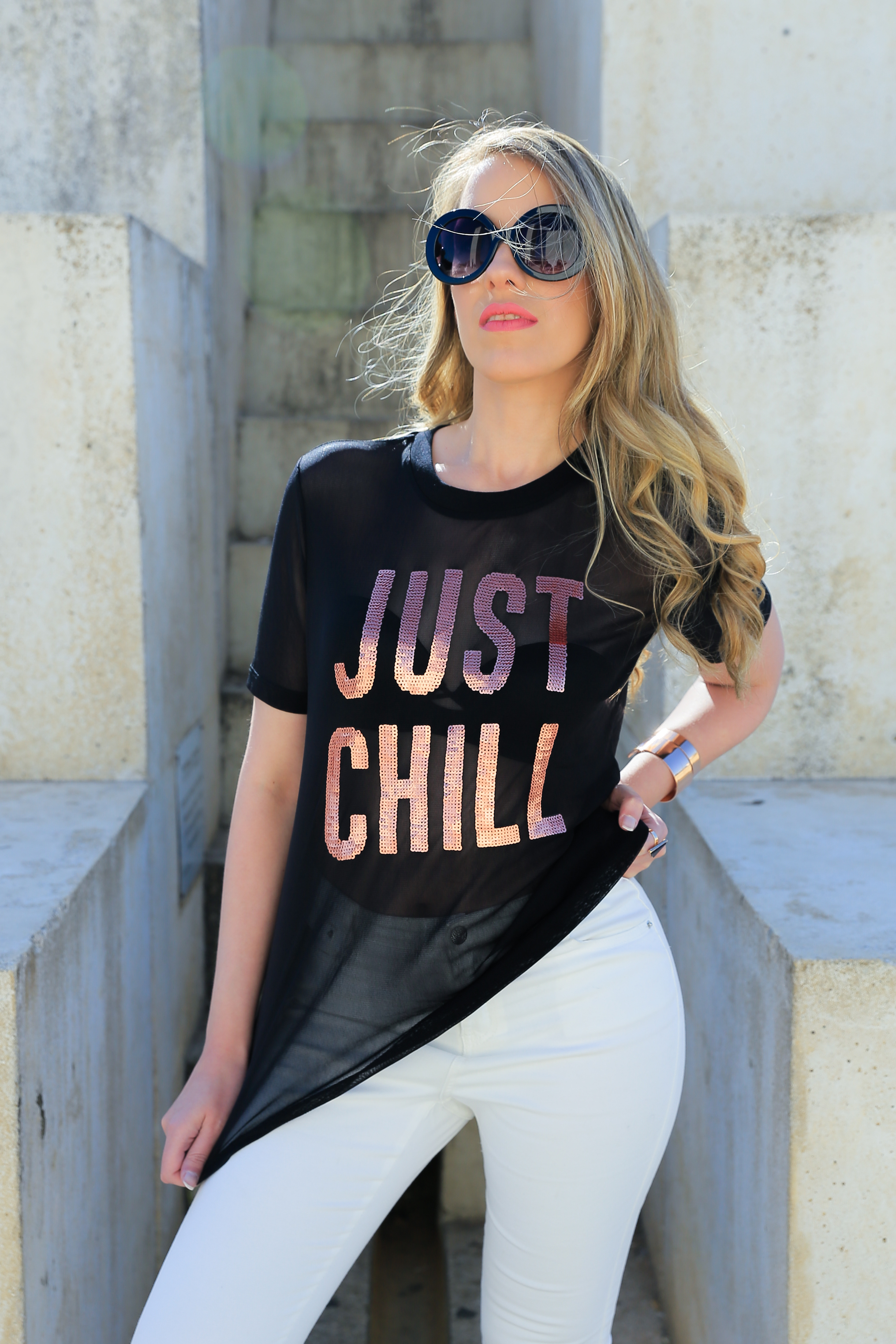 There is a reason why people are packing their stuffs ahead of time before heading on to the plane – to avoid such situations like dressing against the weather. Other reasons to plan what to take for your trip is: people tend to take pictures when traveling to capture valuable memories to share with their friends on instagram or other social media platforms – therefore whatever they wear, will affect to the photos they take, unless if they don't care about appearance or style. 2 things to consider during the summer: While dressing light and comfortable clothes is a MUST – staying confident and stylished is an ADD-ON . That's when the sheer and metallic trends can be used, depending on which style you are going for.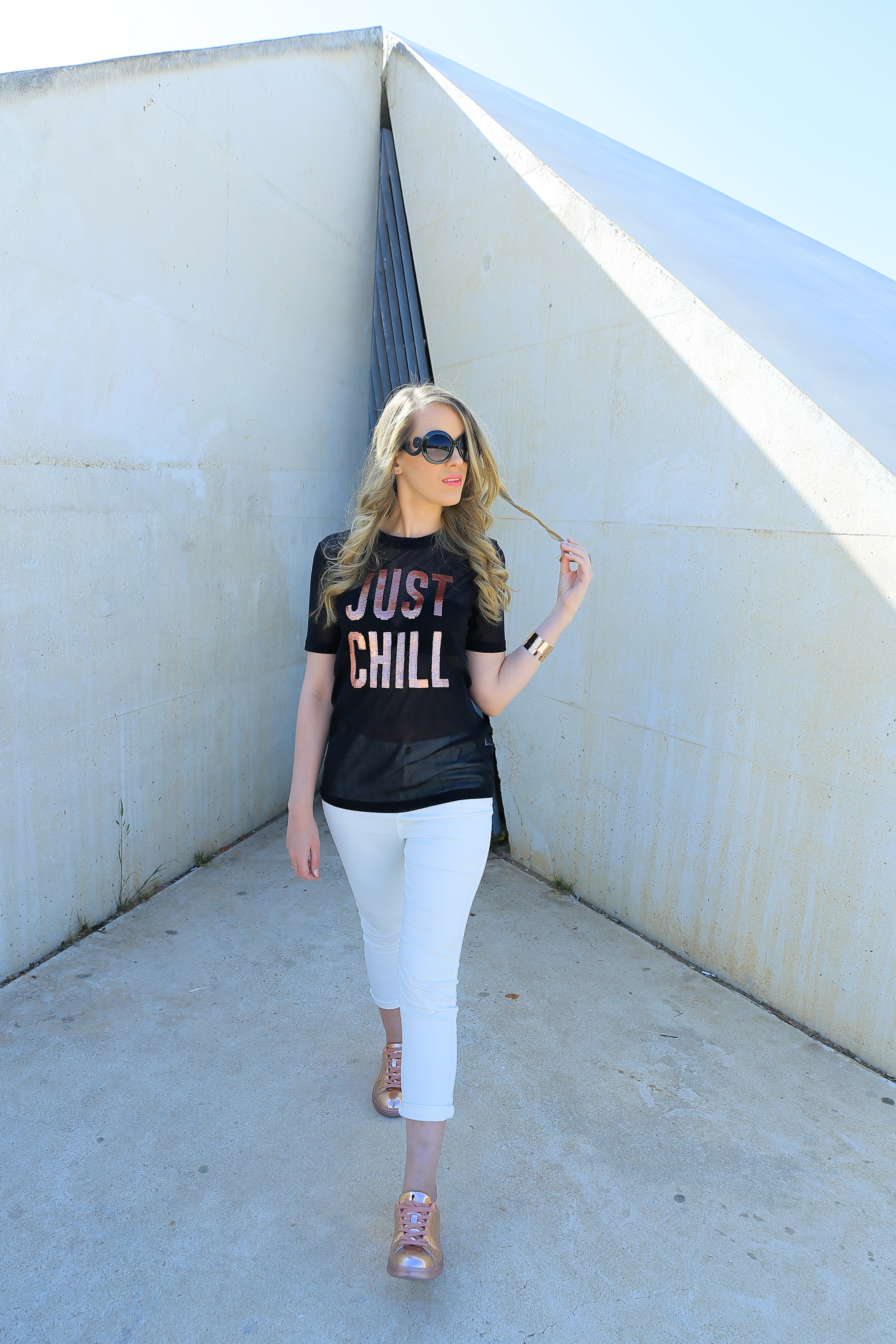 To fit in with the summer vibe, I have decided to mix casual, sporty and classic styles. While the black top might seem too familiar and basic, I replaced it with a sheer fabric printed top Just Chill – mainly because I wanted to express my excitement for summer. As for the bottom part, I wore a pair of white denim jeans, as a contrast color to the black sheered top. Tip: "Balance is the key to staying fashionable; it's like a paper with somebody's paint on it. If the paper is white, the paint itself will look more stand out" While the print on my top and the sneakers I wore are both rose metallic shades, it would be wise to play around with the neutral colors like black and white – in order to make the metallic colors pop up in my outfit.
Follow