Follow
Summer vibes are finally here!
I have been waiting for the summer for so long and finally I can enjoy the beautiful sunrays. It's time to replace unnecessary clothing layers and put on your short jeans with a tank top, while wearing a fashionable swim wear below the layers – when heading to the beach to get some sexy tan (this is one of the MUST item to put on especially since I'll be flying to Spain soon).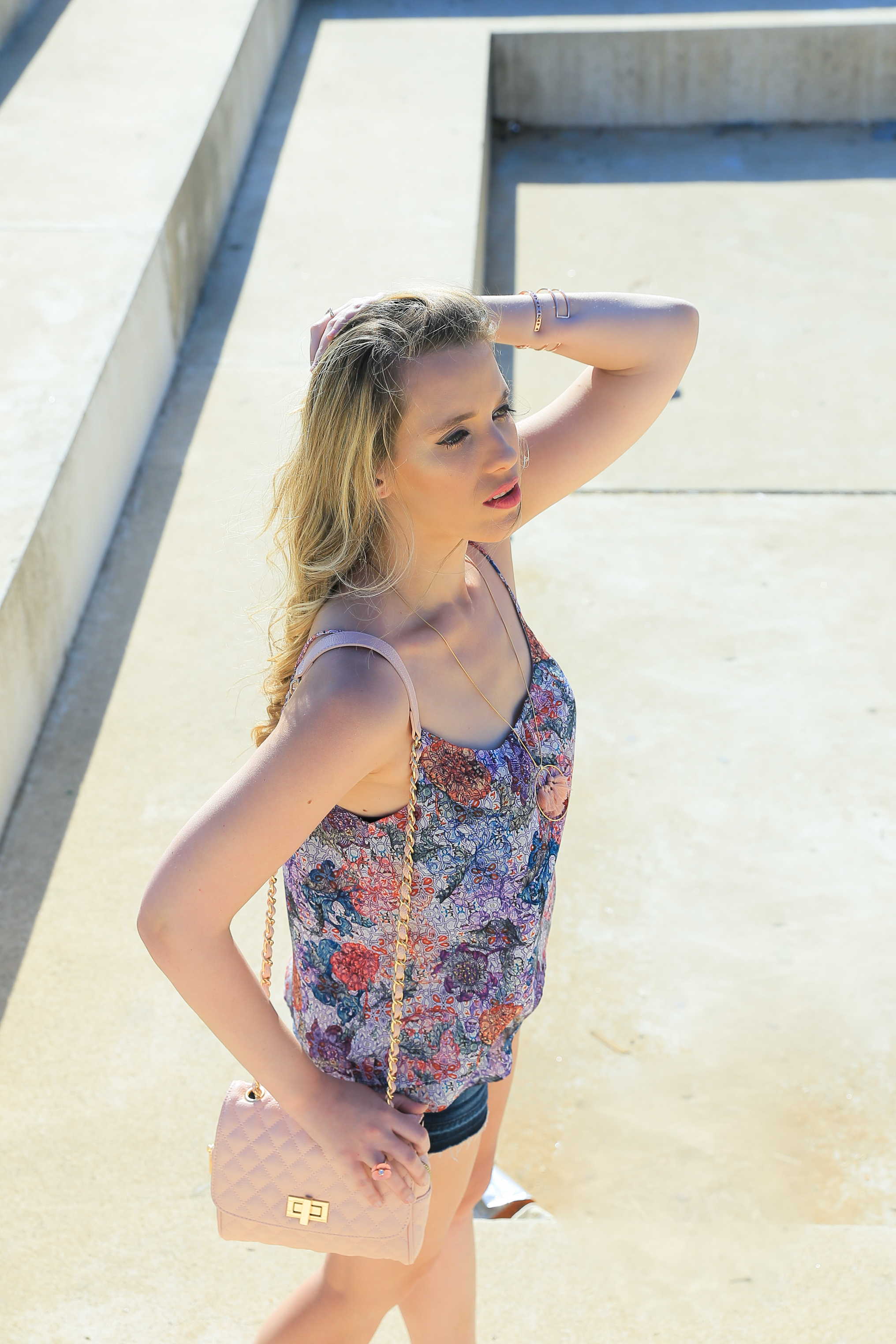 Summer is the season that allows you to wear 'lighter' clothes. Whether it's a mini dress, a top, or a pair of shorts, switching the 'heavy' boots for a pair of flat sandals is a satisfaction for every woman.
It's also the season when we can wear more 'vivid' colors, while during the winter people usually wear darker colors such as black, gray and brown (which in my opinion looks a little bit depressing). During the summer we can enjoy the pastel colors, by wearing the most outstanding ones, which are fuchsia, yellow, green.
My look:
For this specific summer outfit, I chose to adopt the kind of look that encompasses both light and colorful features to represent this sunny season – without overdressing and turning into a parrot. I'm wearing a pair of short jeans, which I bought during my last vacation in Miami. With a little bit of details added like a floral top mixed with pastel colors – this look has upgraded with a defined personality and chicness. Completing the look with a pair of nude sandals of Forever 21 I was able to elongate my legs. I highly recommend you to buy it if you are struggling to find a stylish and comfortable shoe, as nude shoes are always going to be the basic item just like our favorite jeans.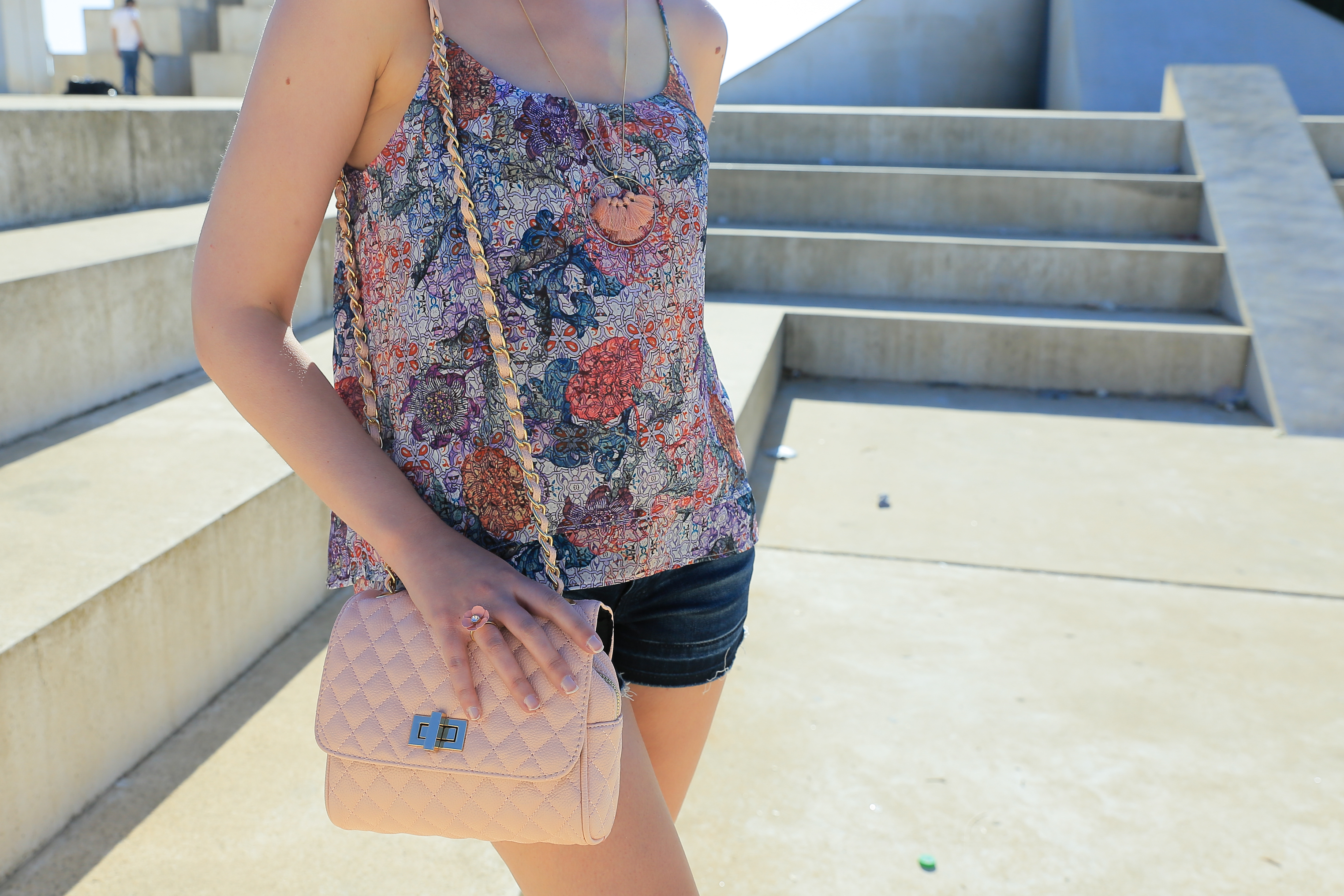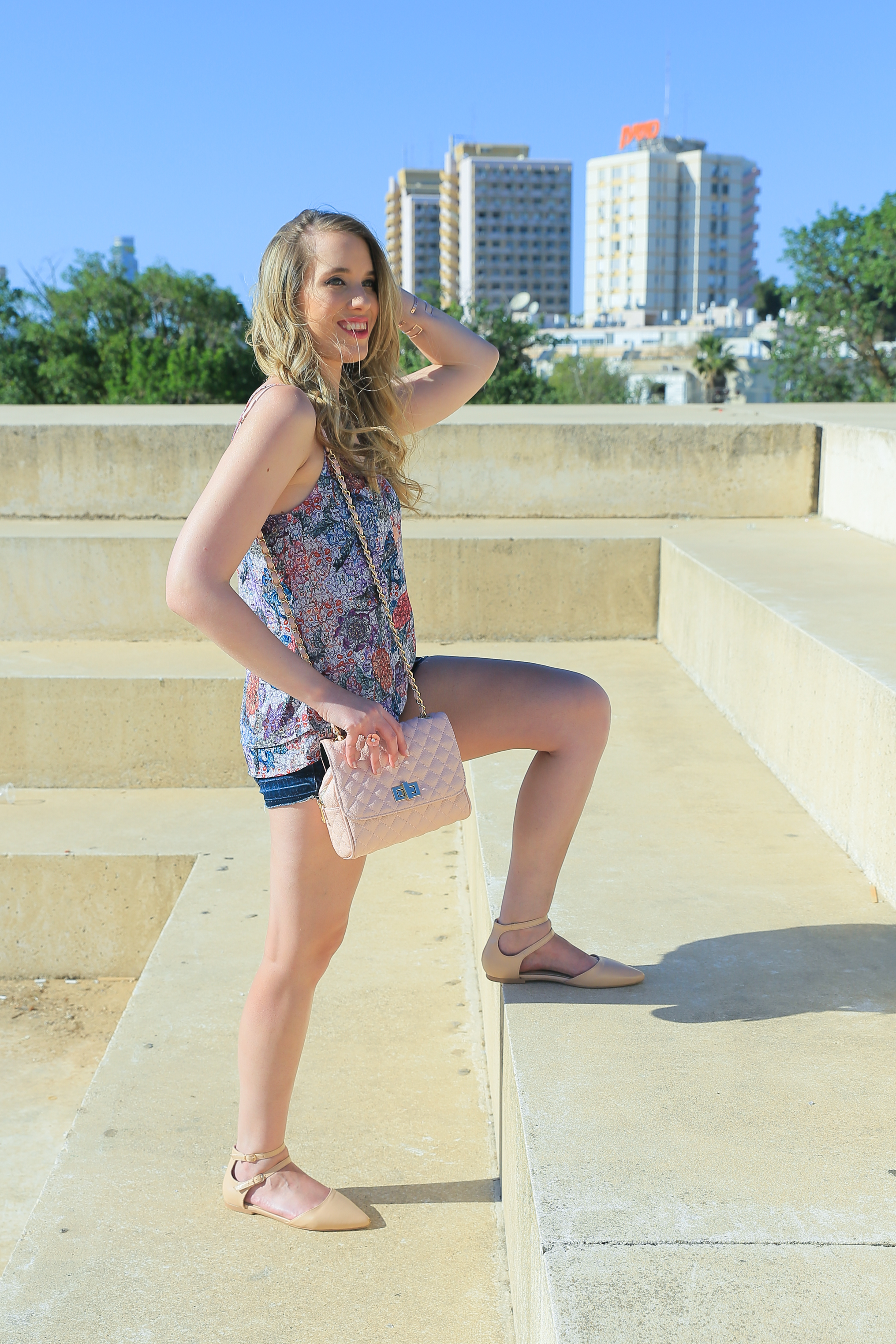 Of course accessorize the outfit is always vital so I couldn't skip adding the powder crossby bag of Forever 21 and some jewelry. Wearing the Audaviv rose bracelet, which integrates perfectly with the tones of the total outfit as well as the 'boho-chic' style necklace with a powder touch that matches the nude tones of the look.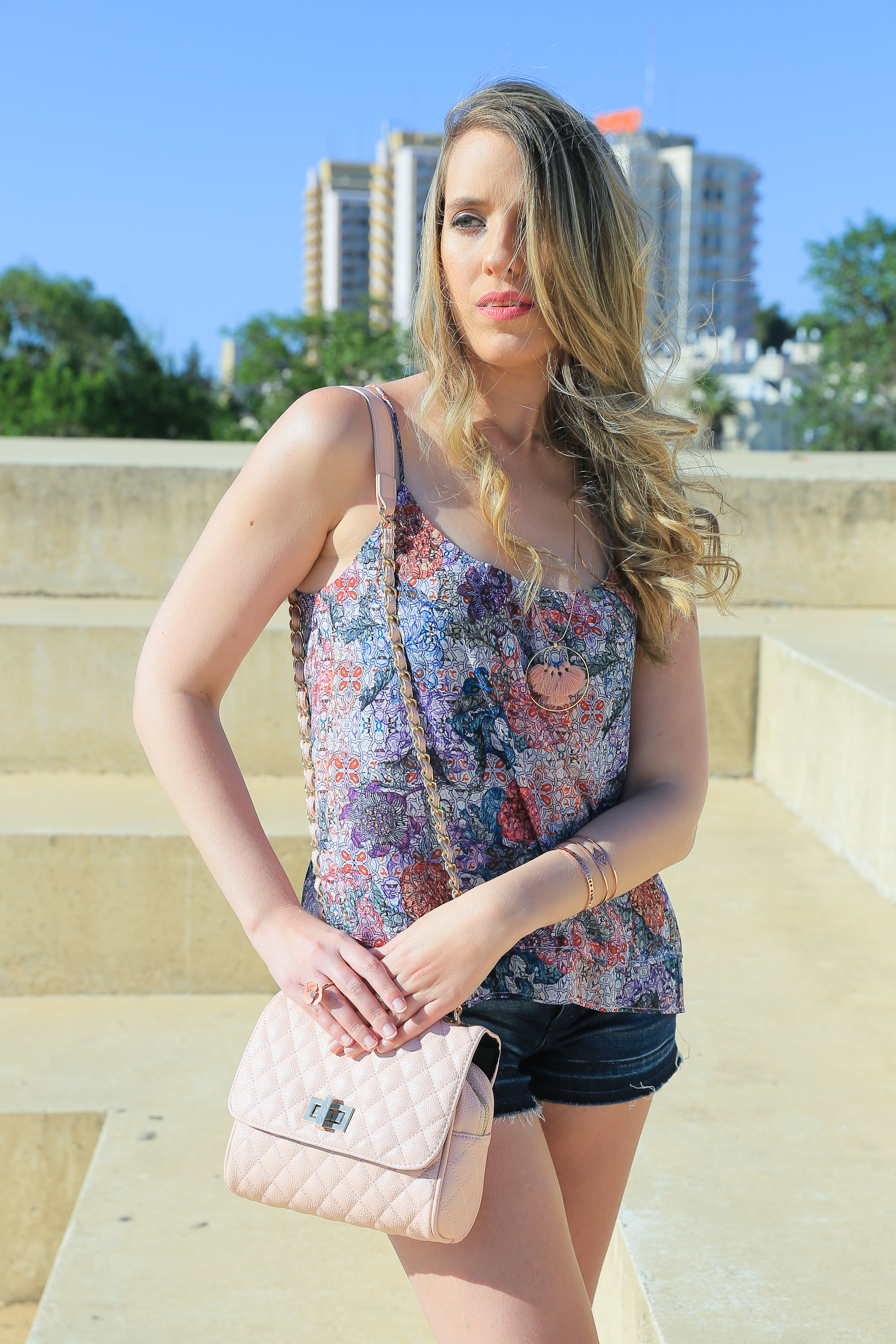 So, if you are looking for a 'light' look but yet with it's stylish touch – this will definitely be the look that you would want to try!
Follow