Follow
Clothes are changing just as our life that needs to move on. Everything that's left behind is being renewed to fit the modern society. Which is why fashion is not an exception – it's repeating and taking inspirations from previous eras and trends. In my older post 80's fashion, I talked about how women were trying to be masculine, funky and courageous while dressing outfits that were referred to mainstream fashion. During that time, colors and comforts were the main identifications of the 80's – which took the influence from disco fashion in 1970's. Movies like "Saturday Night Fever" and "Thanks God It's Friday" perfectly showcase the lifestyle and fashion at that period. This has impacted the way women dressed in the 90's, when everything is being elevated and mixed together – creating new styles available to everyone.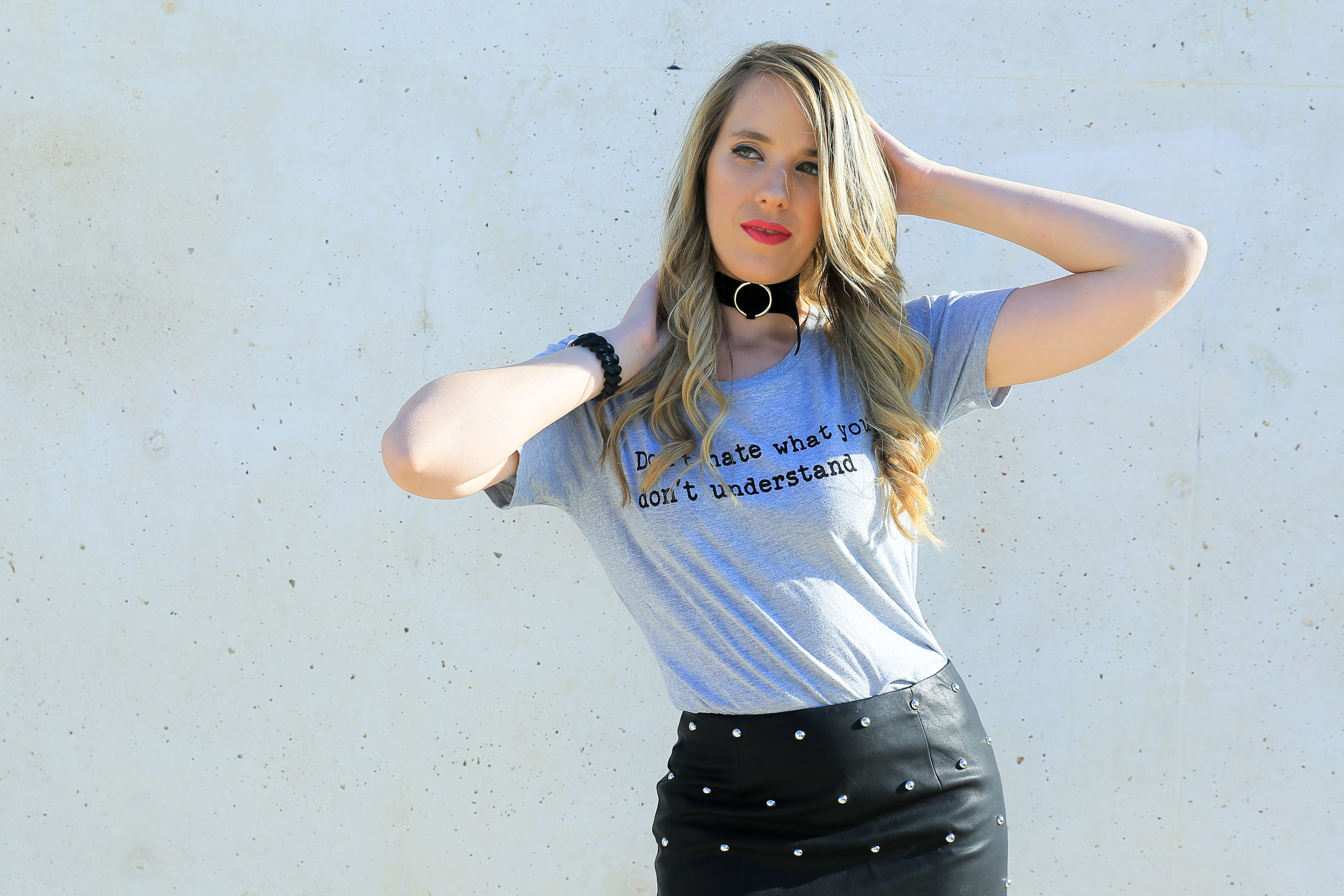 My outfit: Grey shirt, black mini skirt, bracelet, velvet choker. Inspired by the 90's When wearing an outfit that has more than one color – balance is the key to not look overdressed. Mixing the items that are basics such as a favorite shirt with a black pearl skirt details sounds like a safe combination; however having the choker and red matt lipstick on can make a visible difference. Choker is one of the items that's opposite from feminine style, it makes the wearer look dared and bold – which was typical to the 90's when Rock culture was spread out from the 60's. While red lipstick is the woman's secret to looking attractive and sexy.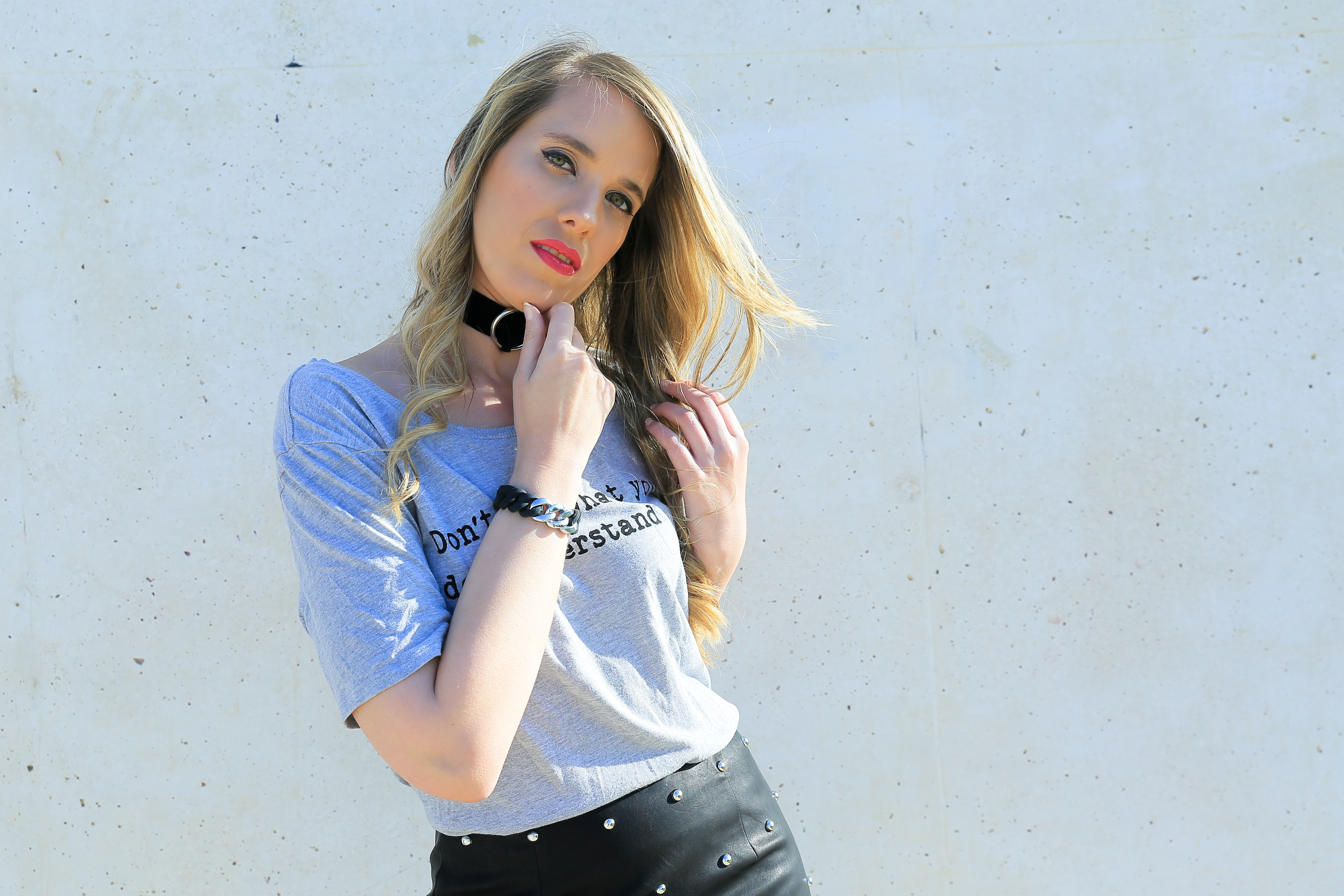 Mixing rule: Red lipstick looks better on outfits that are in neutral tones, rather than neon. That way, the lipstick color and the outfit can stand out from one another.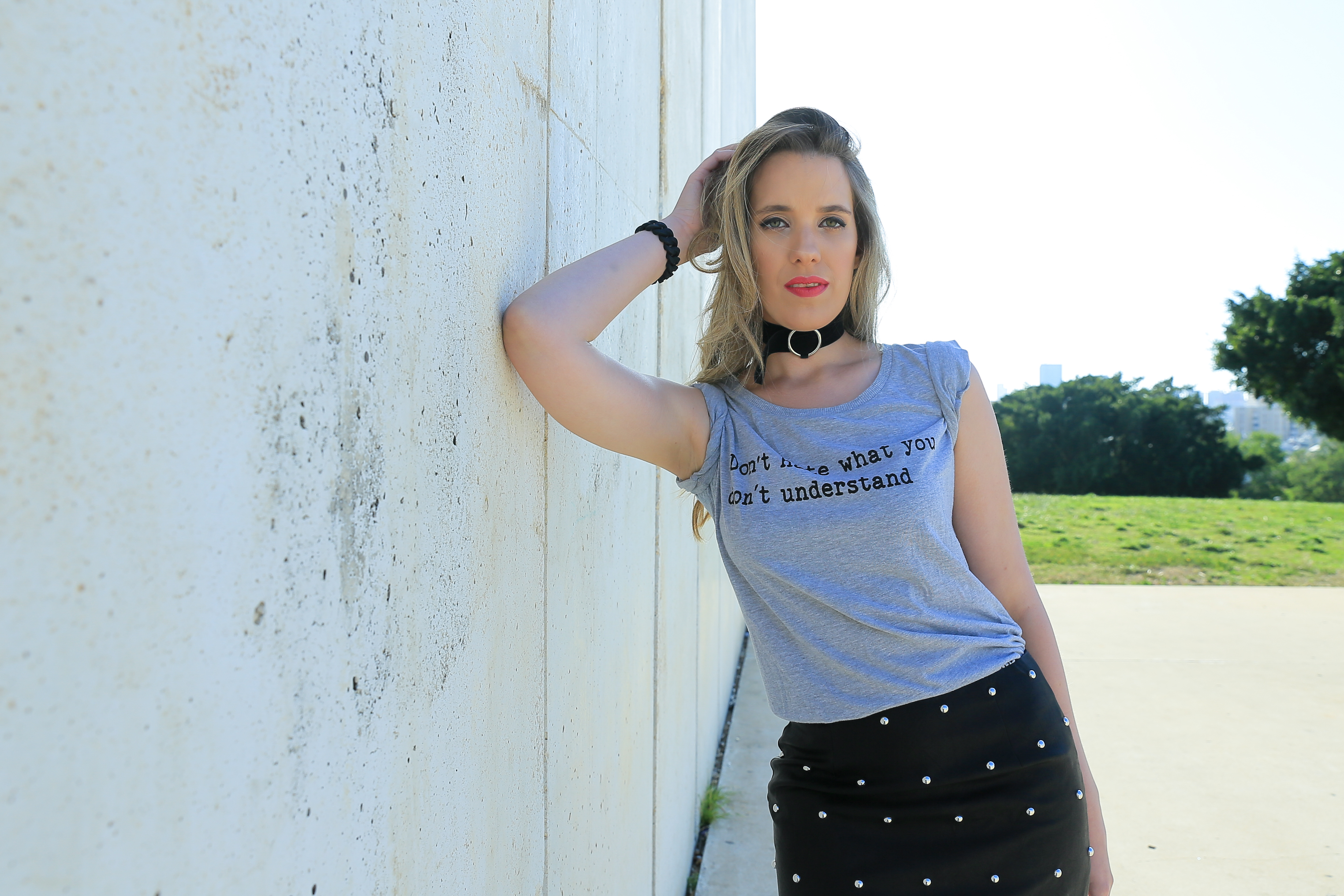 Follow