Follow
Fifth time in Madrid, and yet, it seems like I can't get enough of this beautiful city. Each time I come back, I feel that I need to explore it even more by discovering hidden and mysterious alleys which I haven't seen yet. This time it wasn't about visiting the well known touristic spots but it was more about my experience in Madrid as a local. Whether it means going to the typical Madrilenian cafes, roof tops, restaurants and clubs. It's not just about the places we go to, but also about seeing the locals culture and lifestyle, while dressing in outfits that are related to the Spanish flag.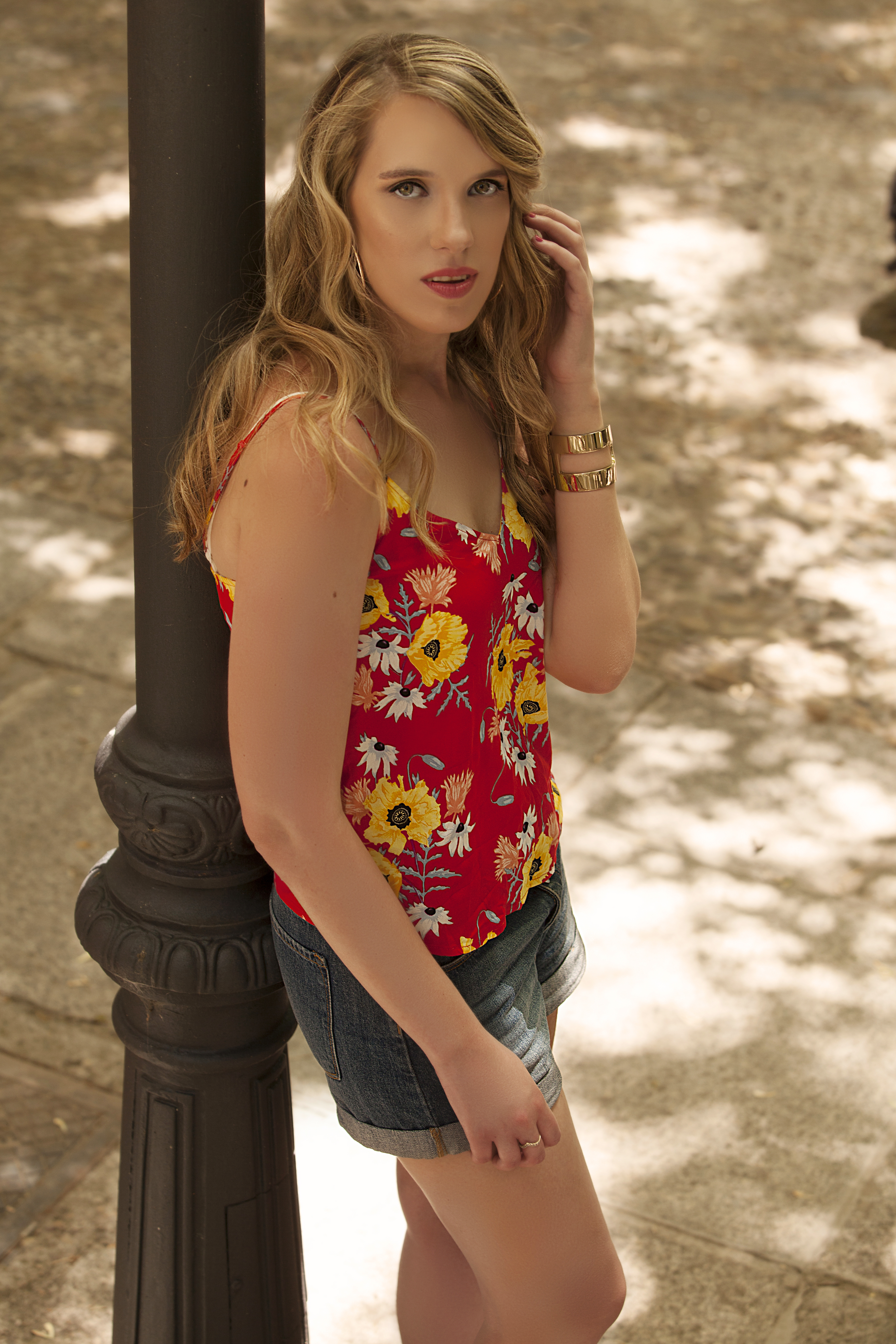 The outfit:
Inspired by the main colors from the Spanish flag, such as yellow and red, this look is both romantic and sophisticated. While the red color means romance and love, the printed yellow flowers add the summer touch to the top part of the outfit. The ripped dark denim shorts look sexy and casual – perfect ones to wear in a hot summer day in Madrid. Keeping it chic and sexy, I mixed it with a pair of red high heels and didn't forget to put on a trendy item – leopard sunglasses. Wearing this look you are ready to rock it in Madrid and overwhelm some Spaniards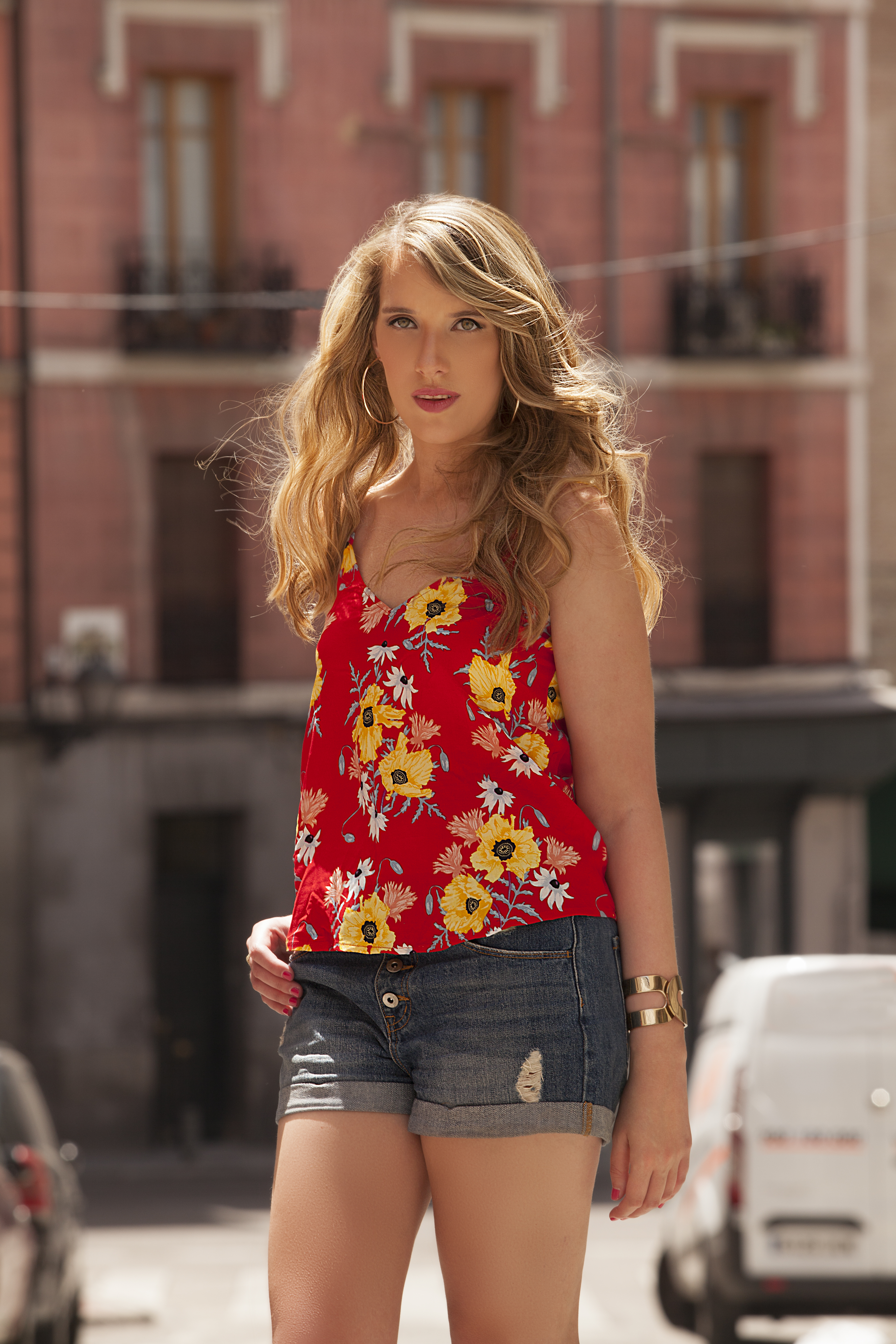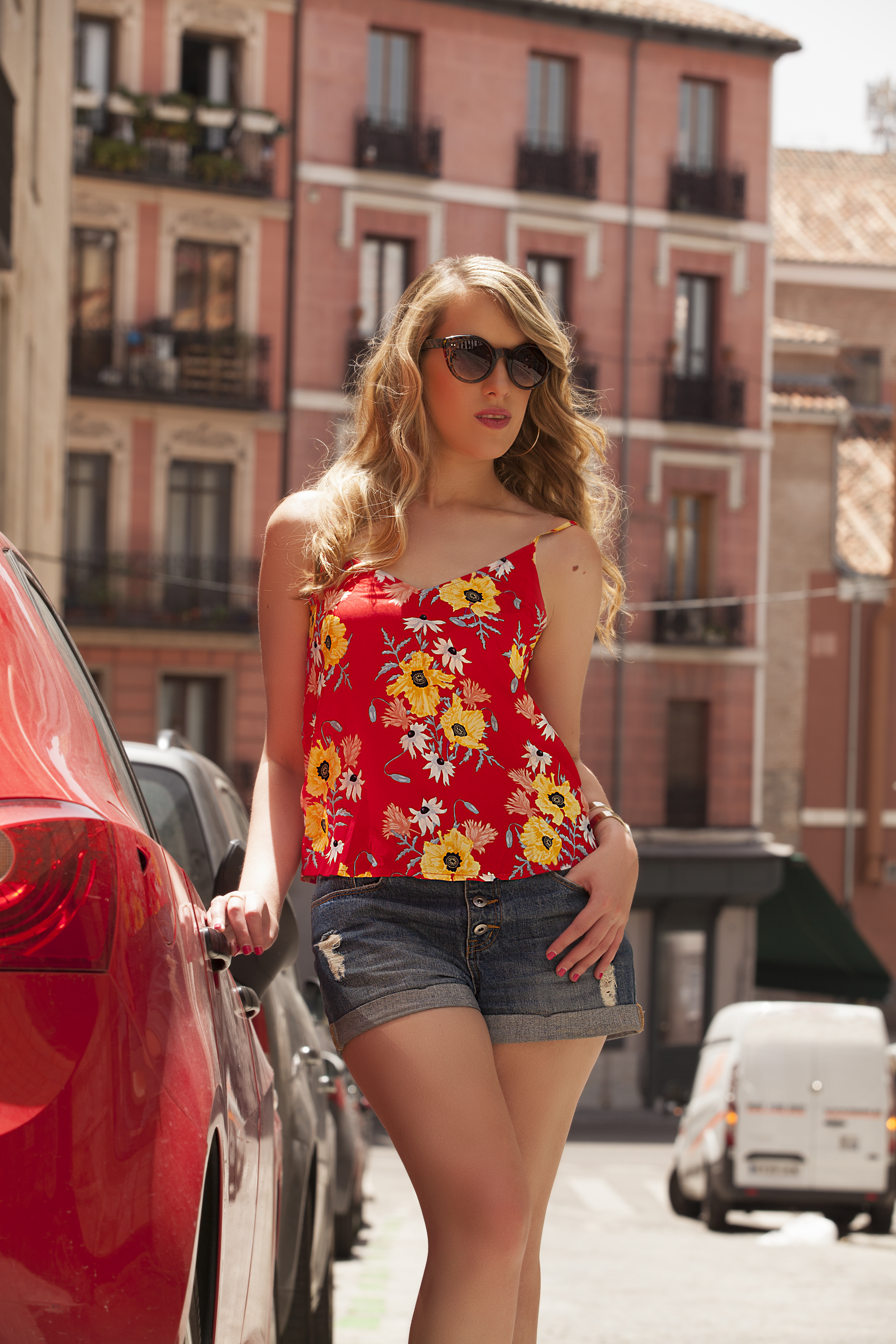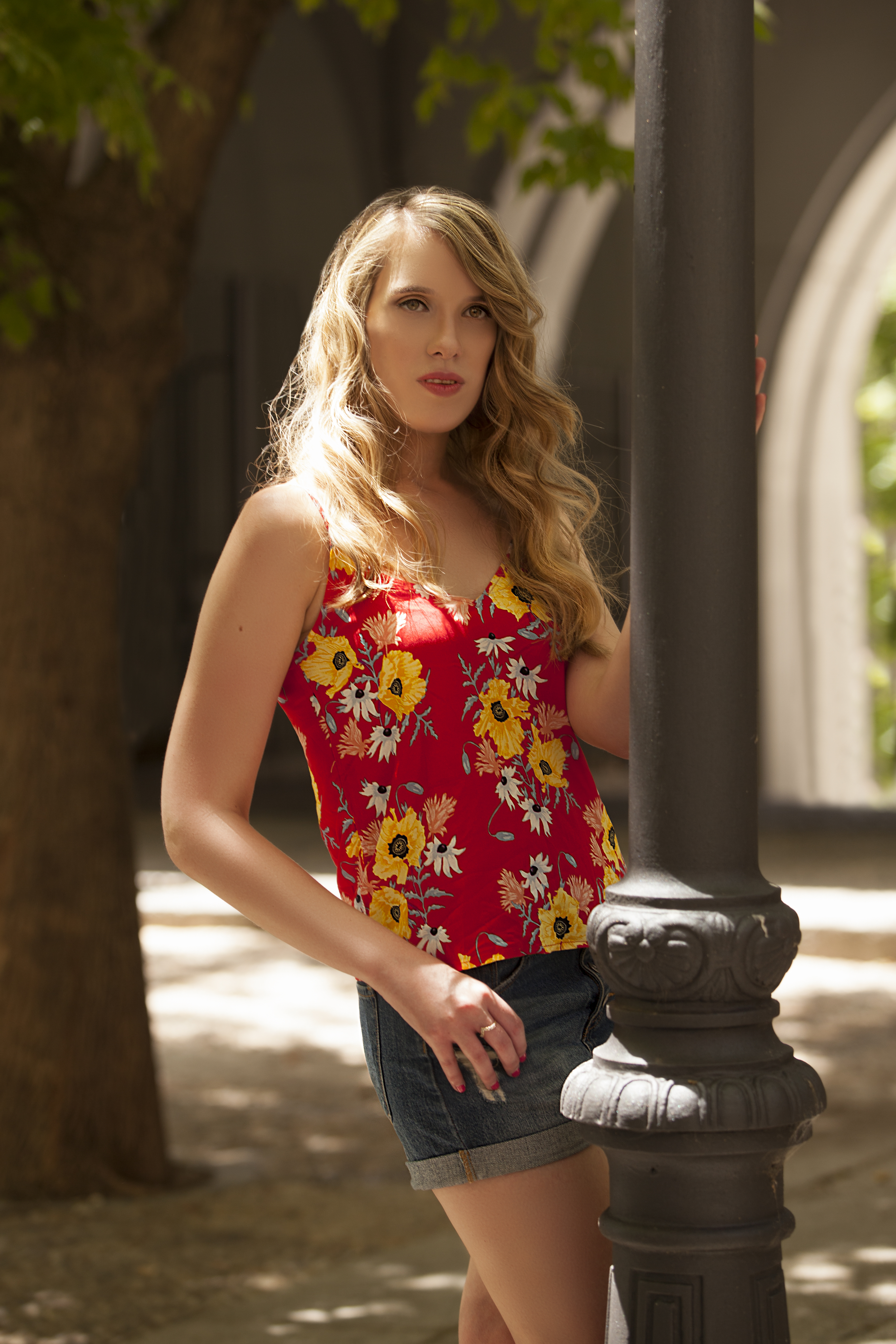 Where to stay: Regina boutique hotel is one of Madrid's Central hotel where each can enjoy a tasty breakfast made by local chefs and in case you are more into chocolate and sweets you must try the chocolate biscuits & vanilla ice cream dessert in the Caramba restaurant.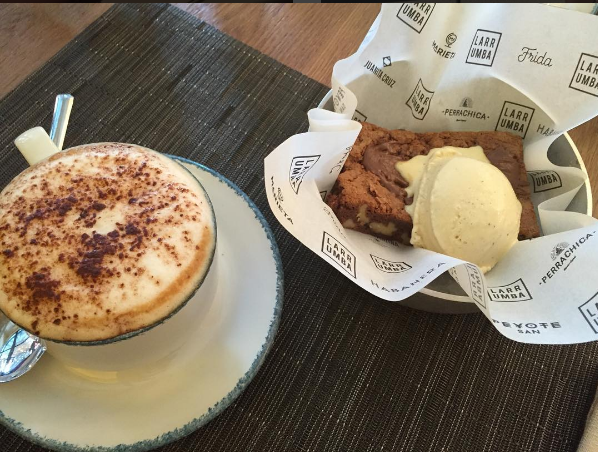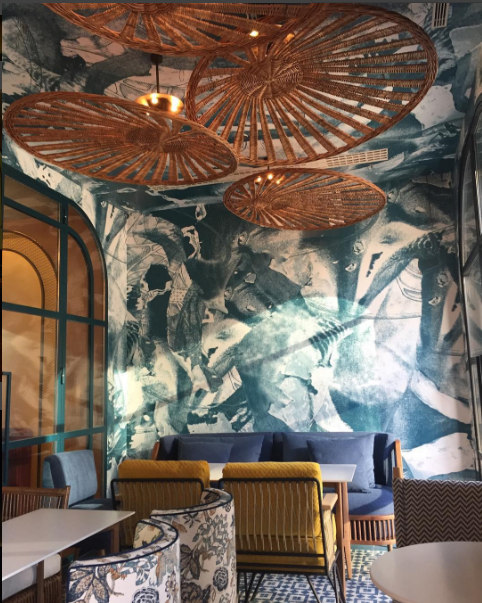 credit to @hotelreginamadrid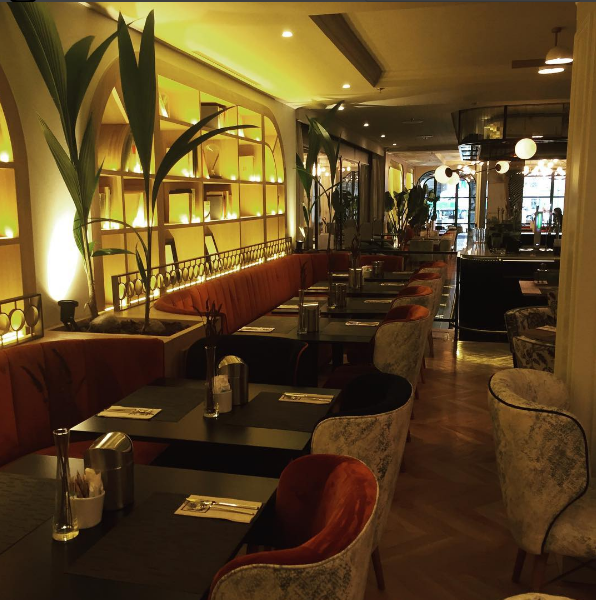 Eating spots – Pans and Oven mozzarella (if you are into pasta/pizza or pastries).
Photo spots – La Latina neighborhood is a colorful spot filled with ancient buildings. The buildings are decorated with flowers which reminds me of Italy (specifically Rome).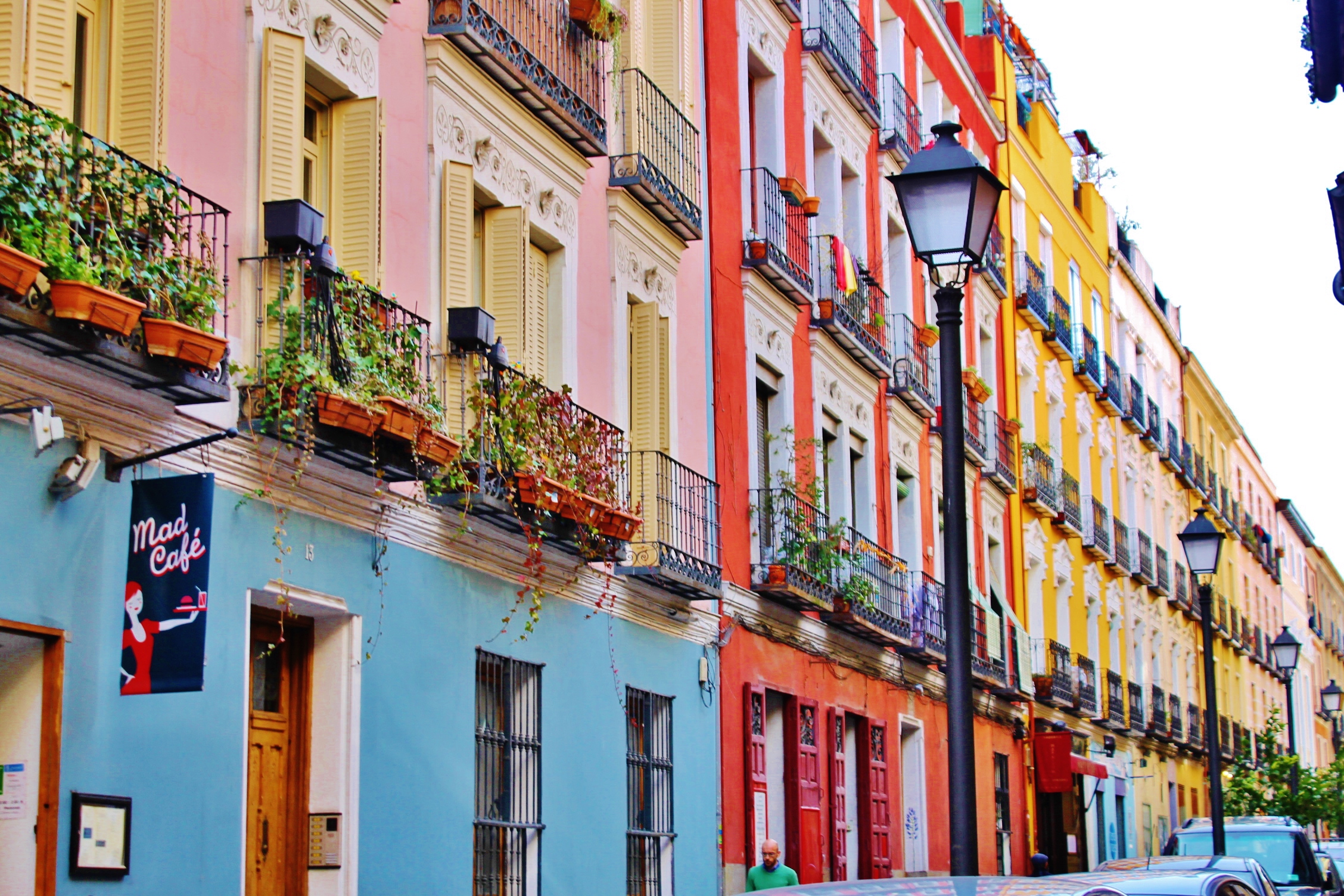 credit to The Runway Journal
As one of my friends once said – "Madrid is its life and people". Arriving to Madrid each can immediately sense it's a vivid city with its own personality.
Follow