Follow
American Latin chick – yes, that was my mood while i was walking in Española Way during my last vacation in Miami. Miami is a mix of cultures, actually, 80% of the population are Latinos. Which i admit, i love it! I have been attracted to their culture, music, language and peoples' warmness since ever. Being surrounded by them, absorbing the positive energies, their joy and of course the Spanglish language really affected me as you can see.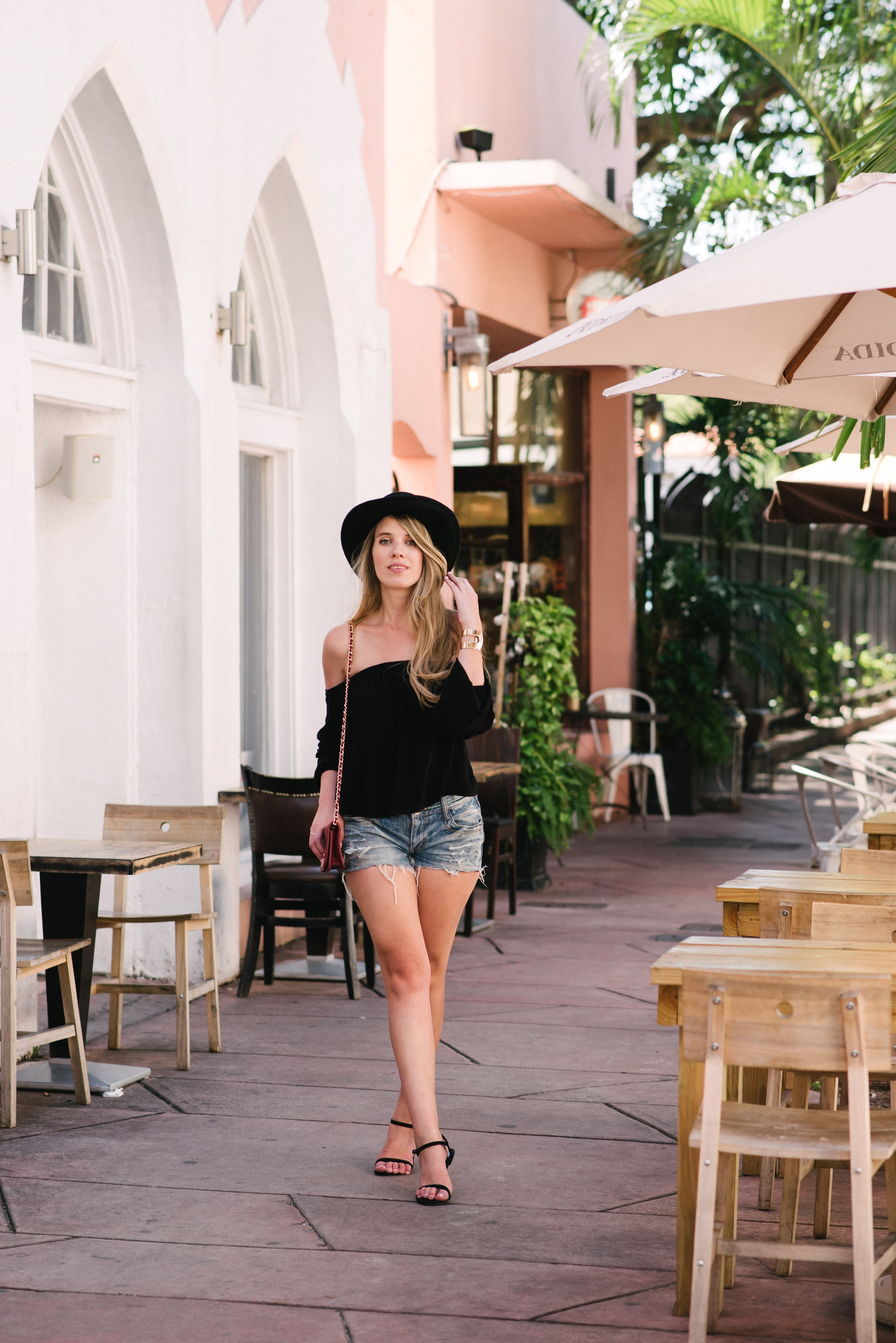 American Latin chick
Even my style changed regarding to the Latin mood in Miami. In my fourth day in Miami i went with some friend to Española Way. The street is full of restaurants, cafes and colorful building. It really cached my eyes.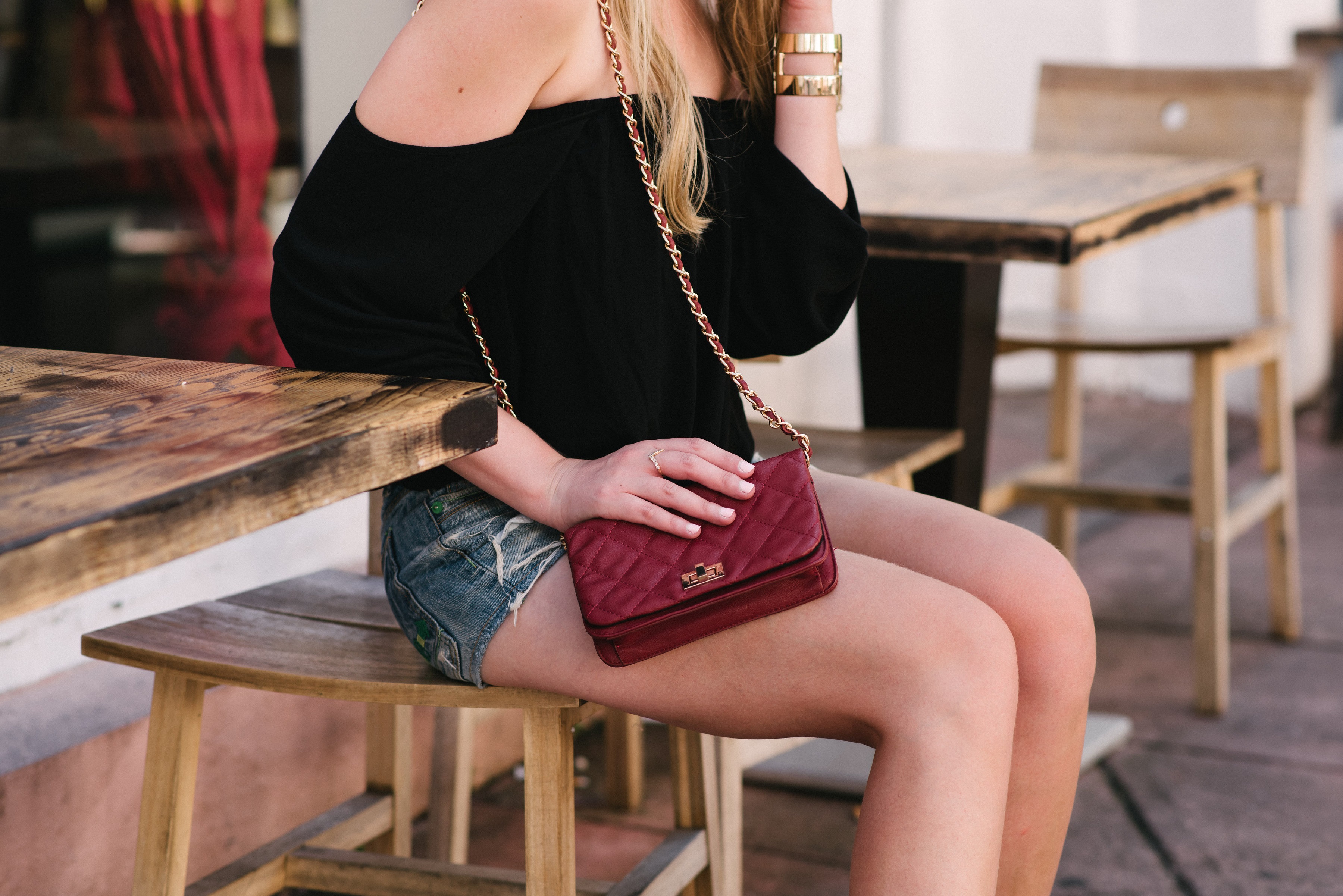 Obviously i dressed in accordance to the Latin vibes. Wearing a casual outfit, short jeans and an off shoulder black top. This combination is pretty common but when you style the outfit with the correct accessories you can definitely look like an American Latin chick. Since i always like to add my own stylish twist in each one of my looks, this time i added some gold jewelry.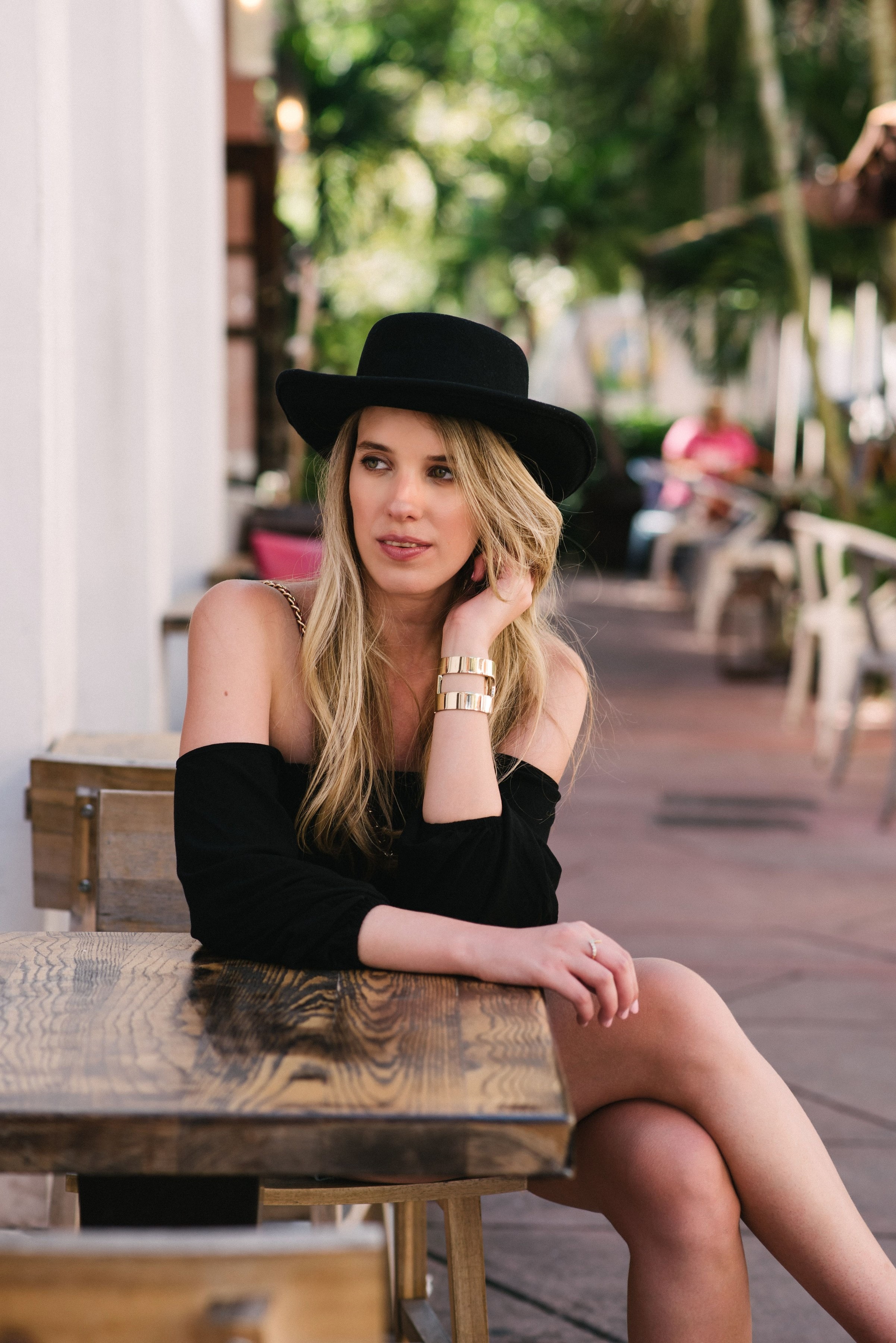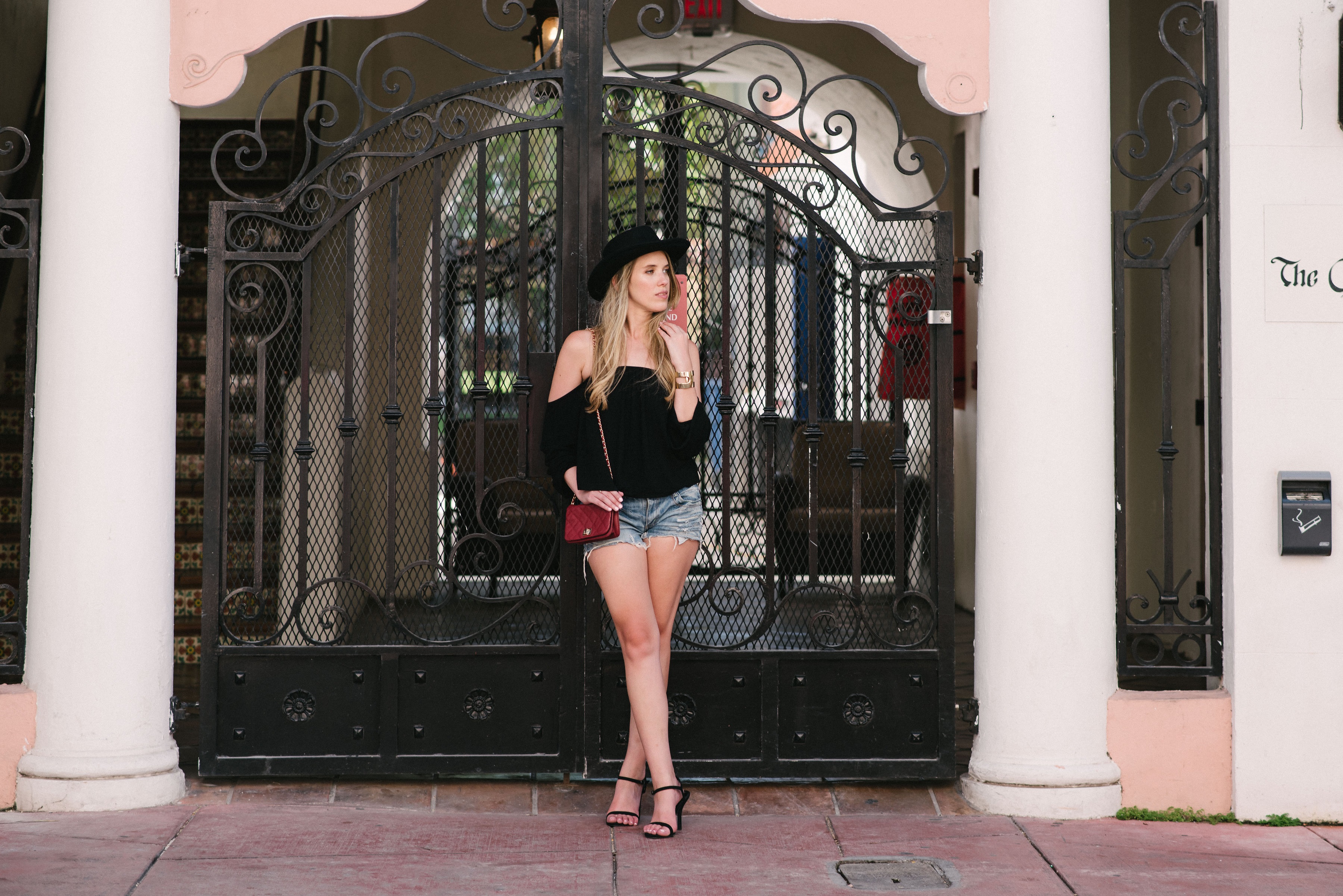 The bracelet, earrings and the hat are from Forever21. The hat completes the Latin look and gives the outfit an elegant touch while the black top and the jeans are the typical casual American style you can see in Miami.
The black sandals are from Castro. Also added some red colour to the outfit wearing my Forever21 bag.
Let me know your opinion about this look. Enjoy your week everyone see you in the next post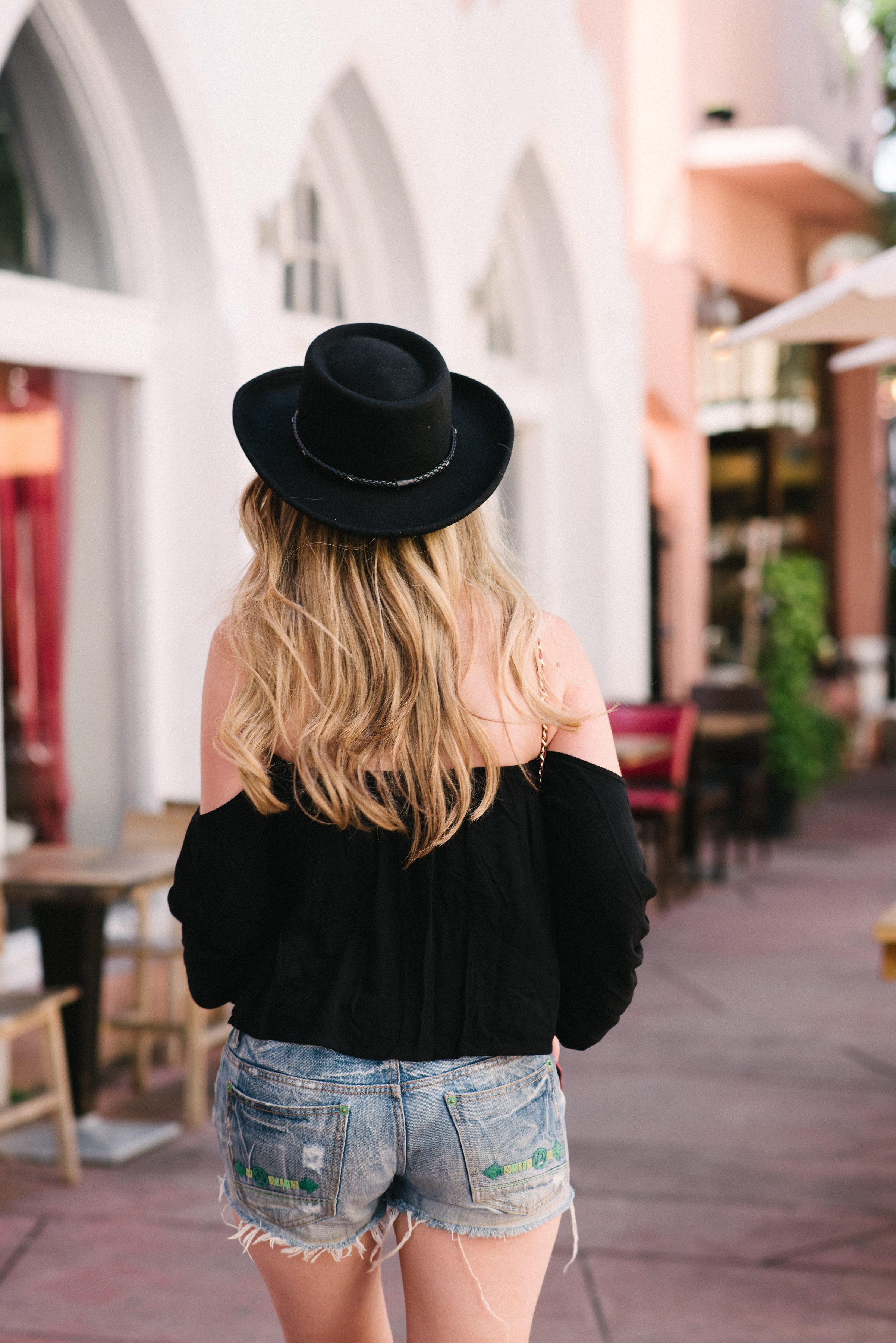 Xoxo
Michal
Follow