Follow
Blue skyline and a stunning view from the Epic's hotel rooftop.
While I was visiting Miami, I was struggling to find a right place to stay. We all or at least some of us will have a feeling of insomnia when staying away from home, so I was looking for a cozy place where I can feel the comfort. I found a place called Epic hotel – my choice was this hotel because of its unique name that attracted me for the first time. It also provides latest facilities such as: pool, gym, spa, sauna, private cabana, skin care treatments, and valet parking, spacious rooms, Jacuzzi. As a person who considers about beauty and relaxation therapies, those kinds of services are what I need.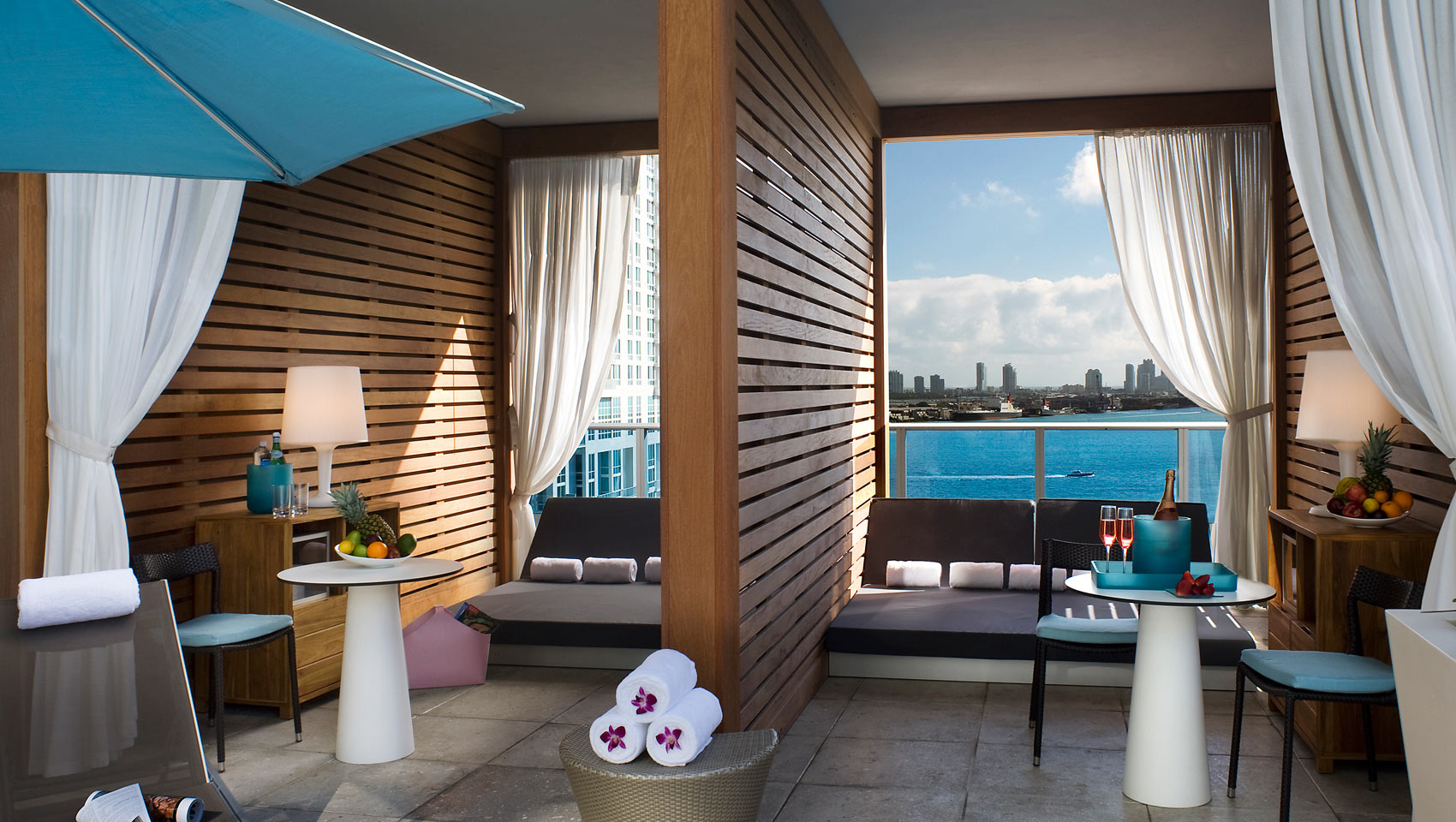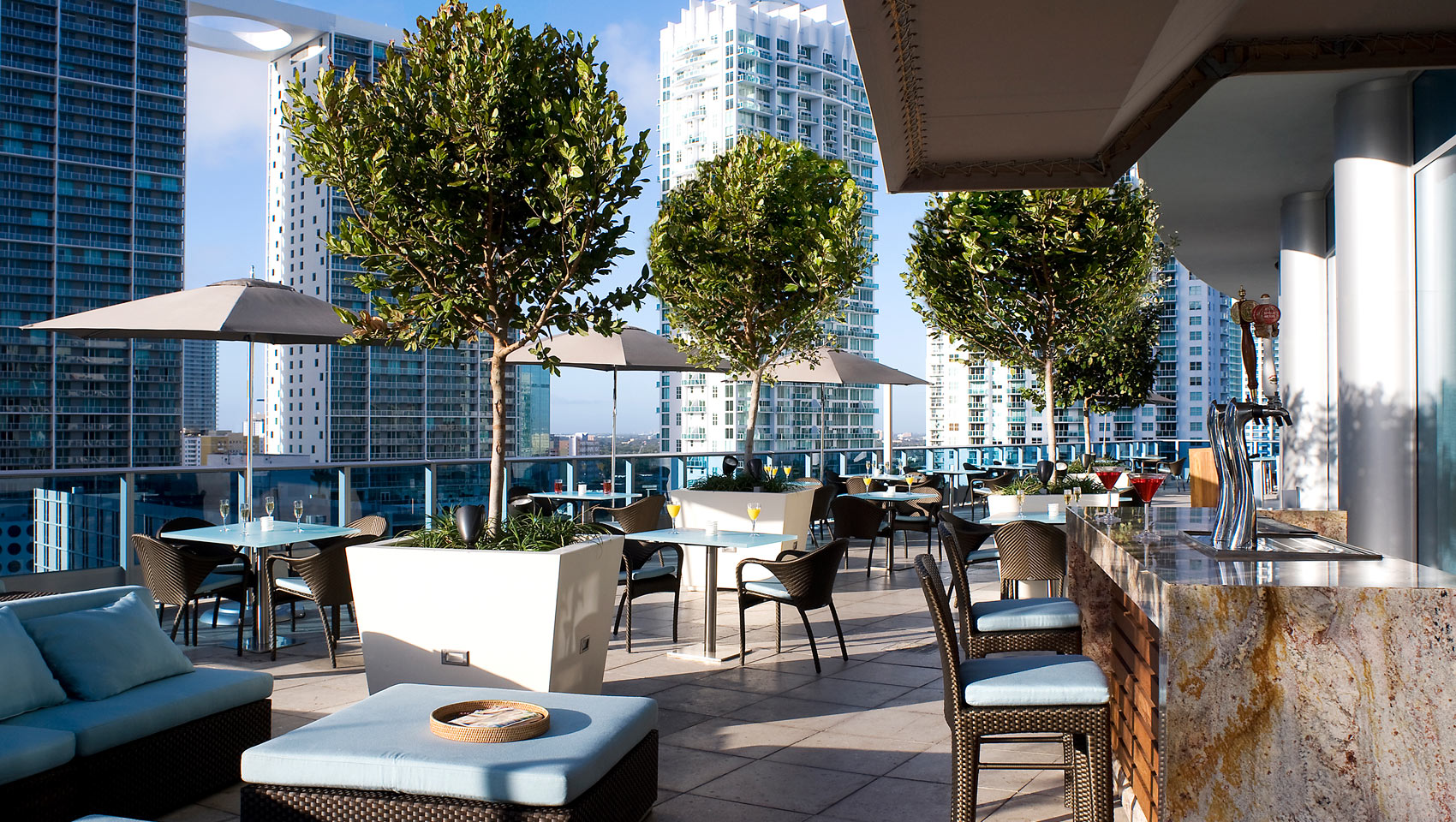 Located in the business district of downtown Miami, what grabbed my attention to this hotel is the exterior design that is being portrayed as modern and elegant. Especially the inside of this hotel make me feel like I was walking in a museum hall. Besides that, I was fascinated by the beautiful view of the sea and Miami's skyline, which can be seen on any floors and rooms within the hotel.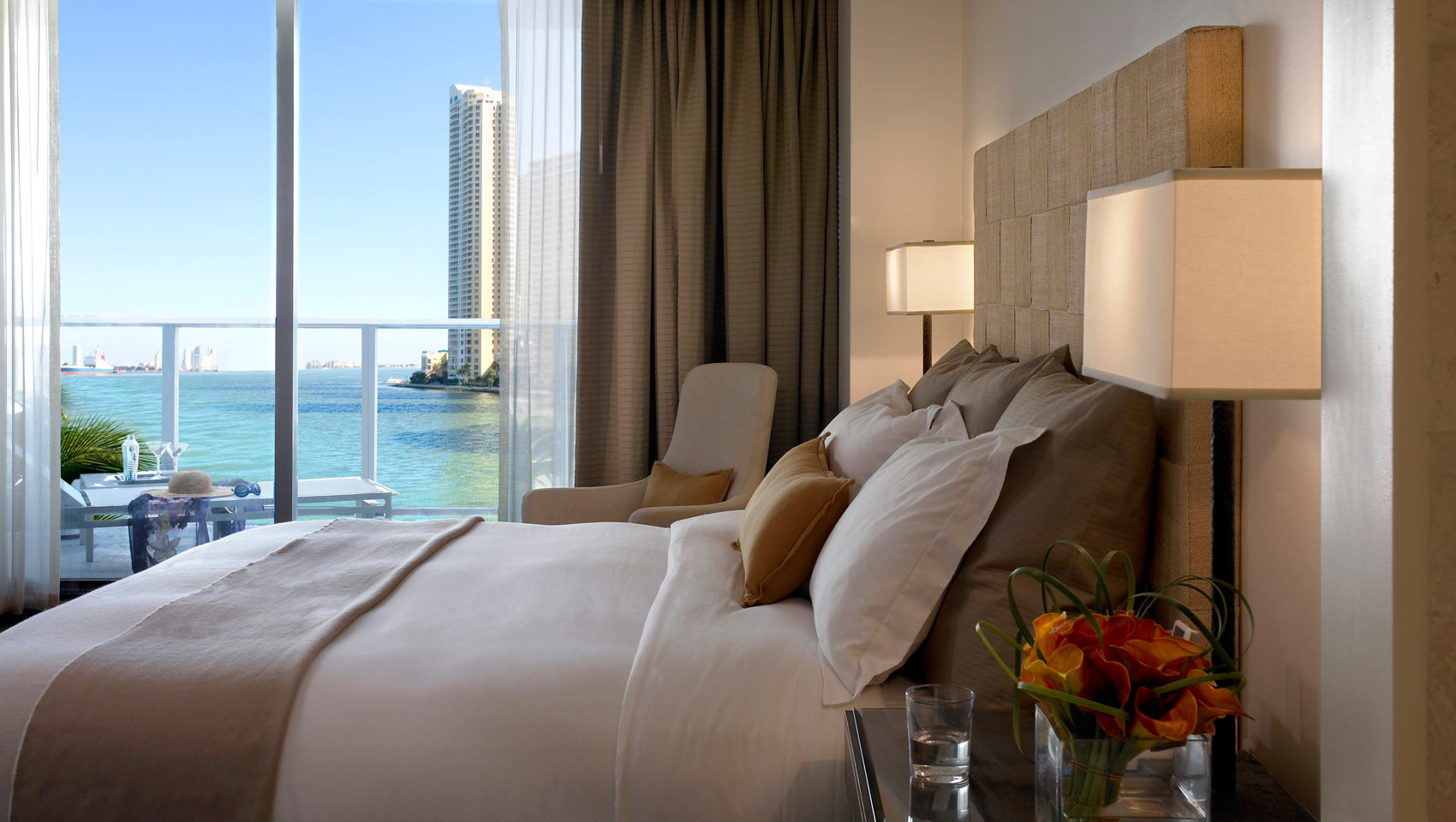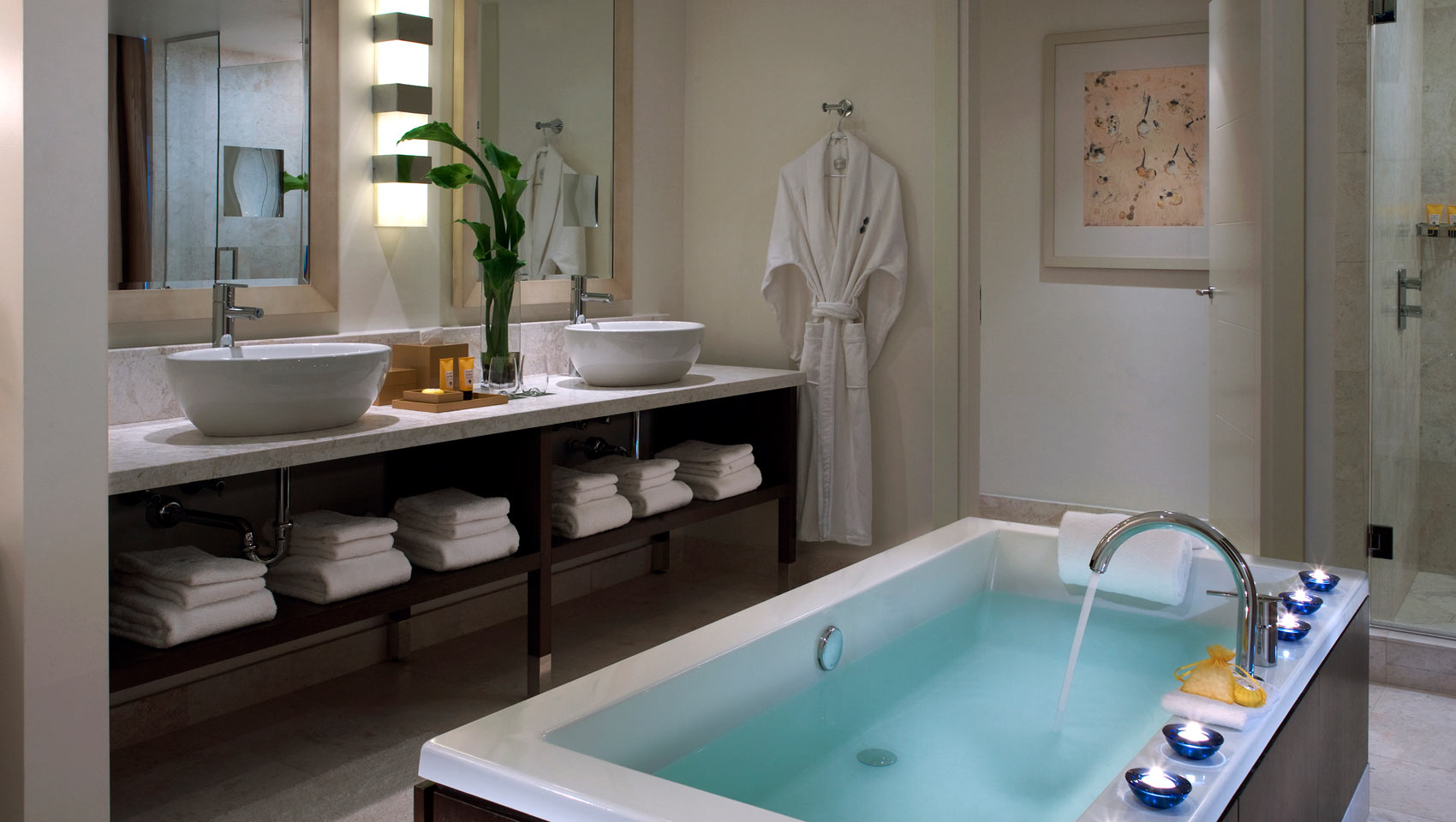 The moment I stepped into Epic hotel – I fell in love with it from the first sight. Not only I got to stay in such a beautiful place with great facilities and views, but also I received a very warm welcome from the staffs who were working there. I also discovered that the main philosophy of Epic's hotel is "customers are number one". That explains why staying at this hotel made me feel so special, as staffs were treating me with their high level of services and personal attention. Thus, I was able to feel comfortable to consult with them about everything, including places to go, such as recommended clubs or restaurants and even some cool activities to do as a first time visitor in Miami. With that being said, I can describe my experience as being a true princess in her dream land.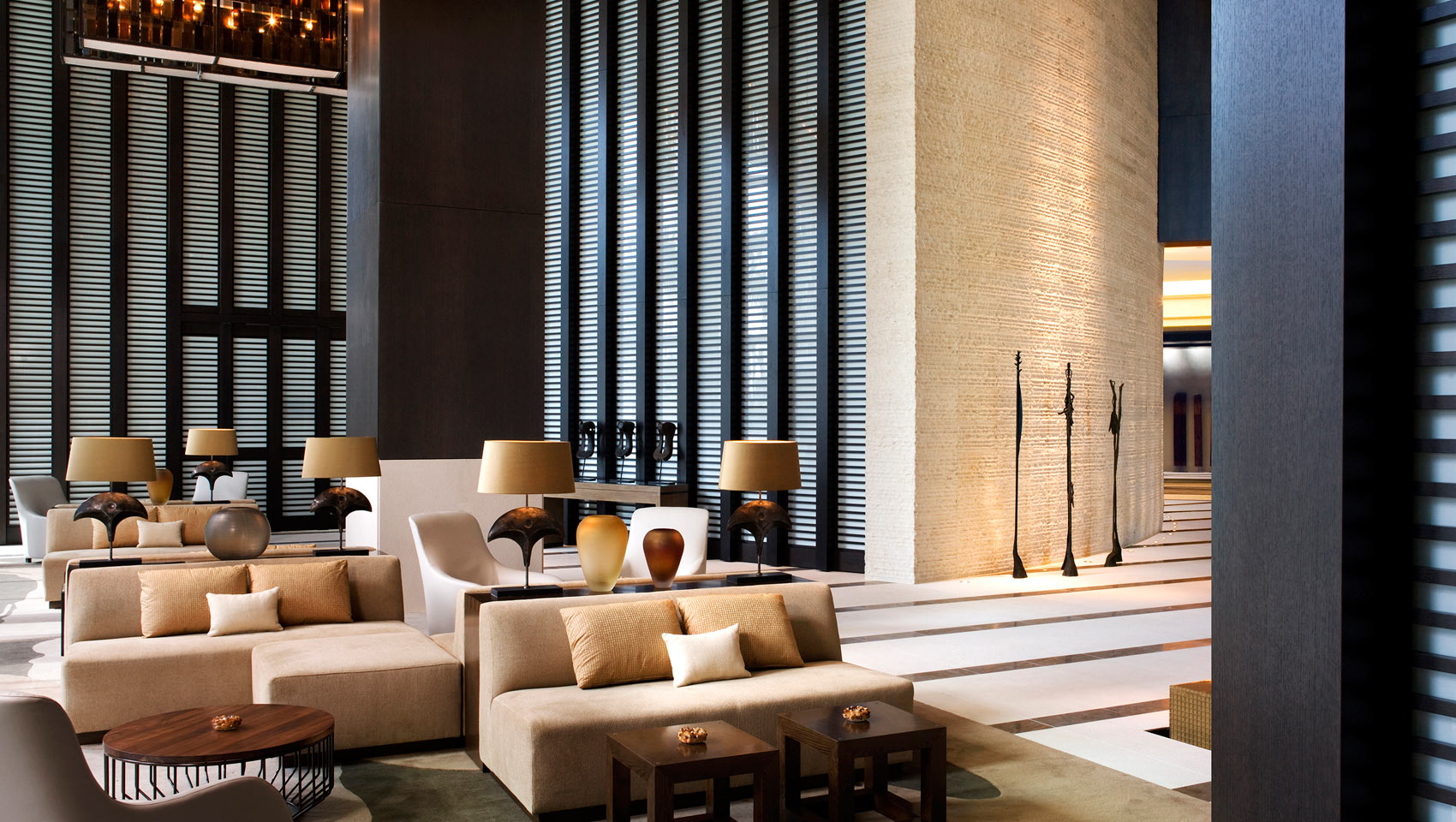 As a foodie person, I love to try new things when travelling. I'm also a very picky person when it comes to food, and sure there are some dishes or ingredients that I don't like eating – so I think that some of you can definitely relate to that. As for me, looking for a place to eat was another struggle, and luckily I found a place right in the hotel called ZUMA. For those who like Japanese cuisine – then congratulations! Because this restaurant's menu is varied, providing fresh sushi daily. For those who don't like Japanese food, I must admit the place is worth to try, as they also have Japanese dishes made in European style. The fact that the chef chooses the dessert for customers makes this restaurant even more unique, as the restaurant wants to surprise its customer, making them wonder what type of dessert they will get next.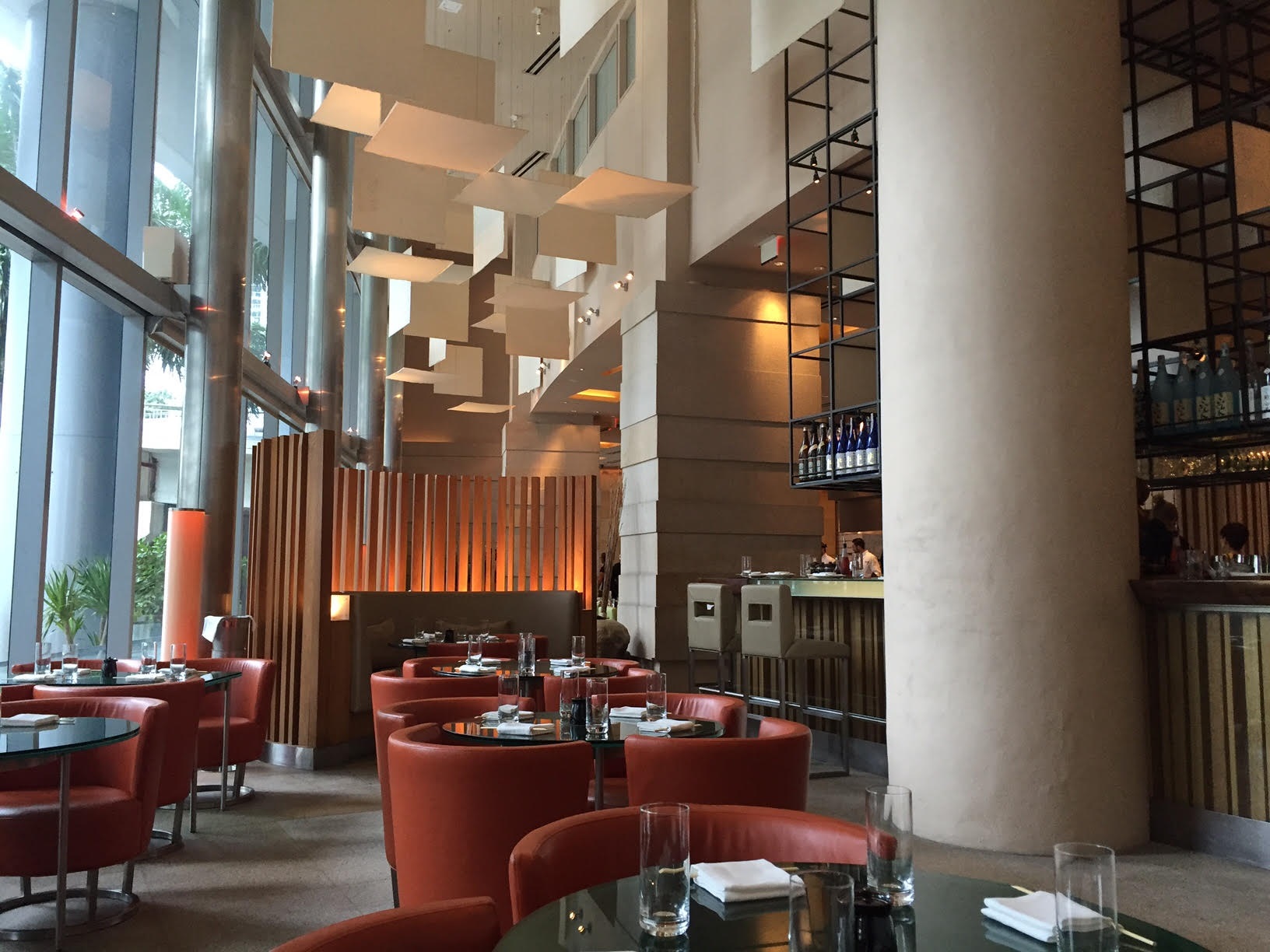 Blue Skyline
The following outfit with the casual red swimsuit, jeans and sneakers was the last outfit I wear to shot in Miami and the amazing background behind it is nothing else but Epic hotel's pool, the perfect spot to watch the Blue Skyline.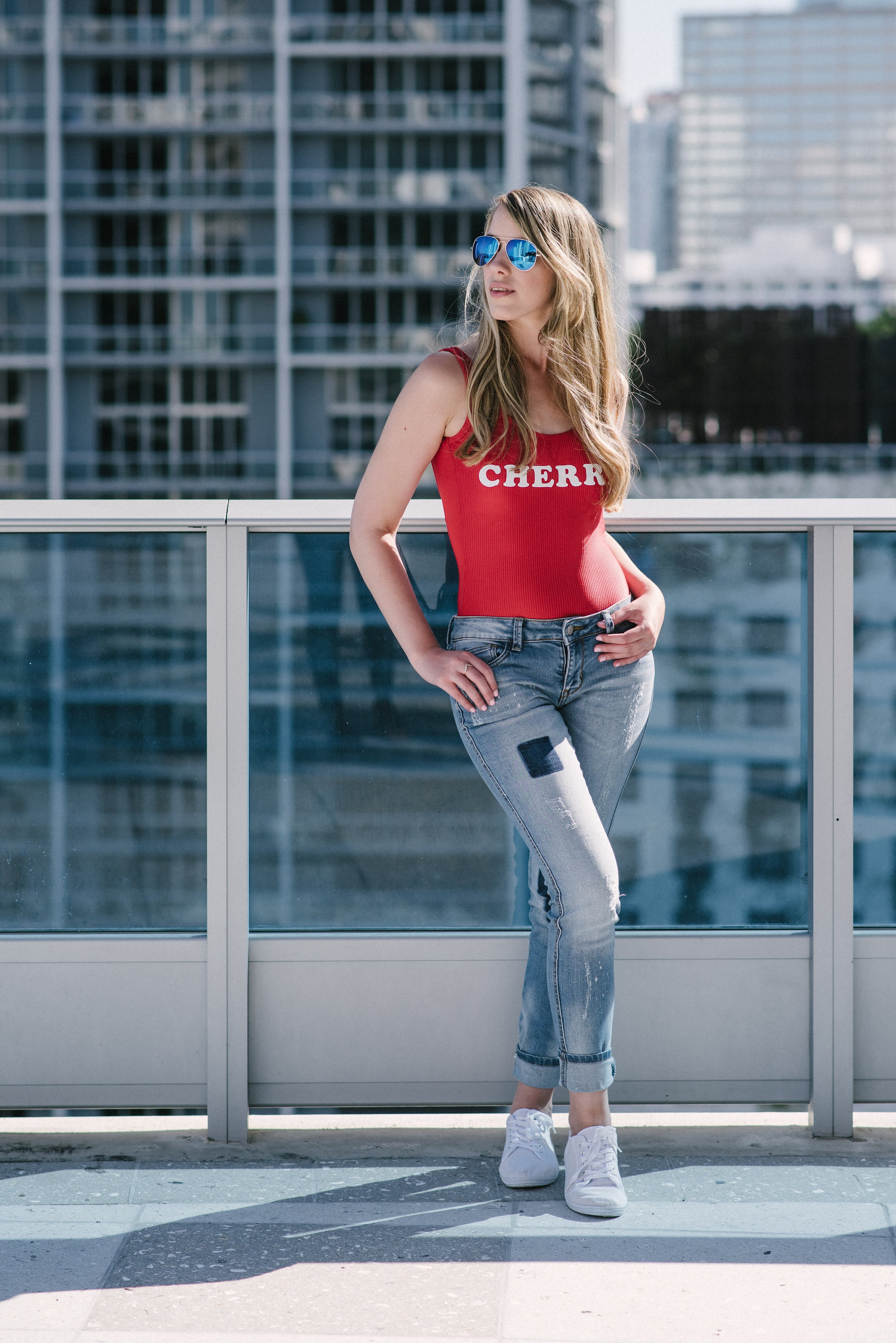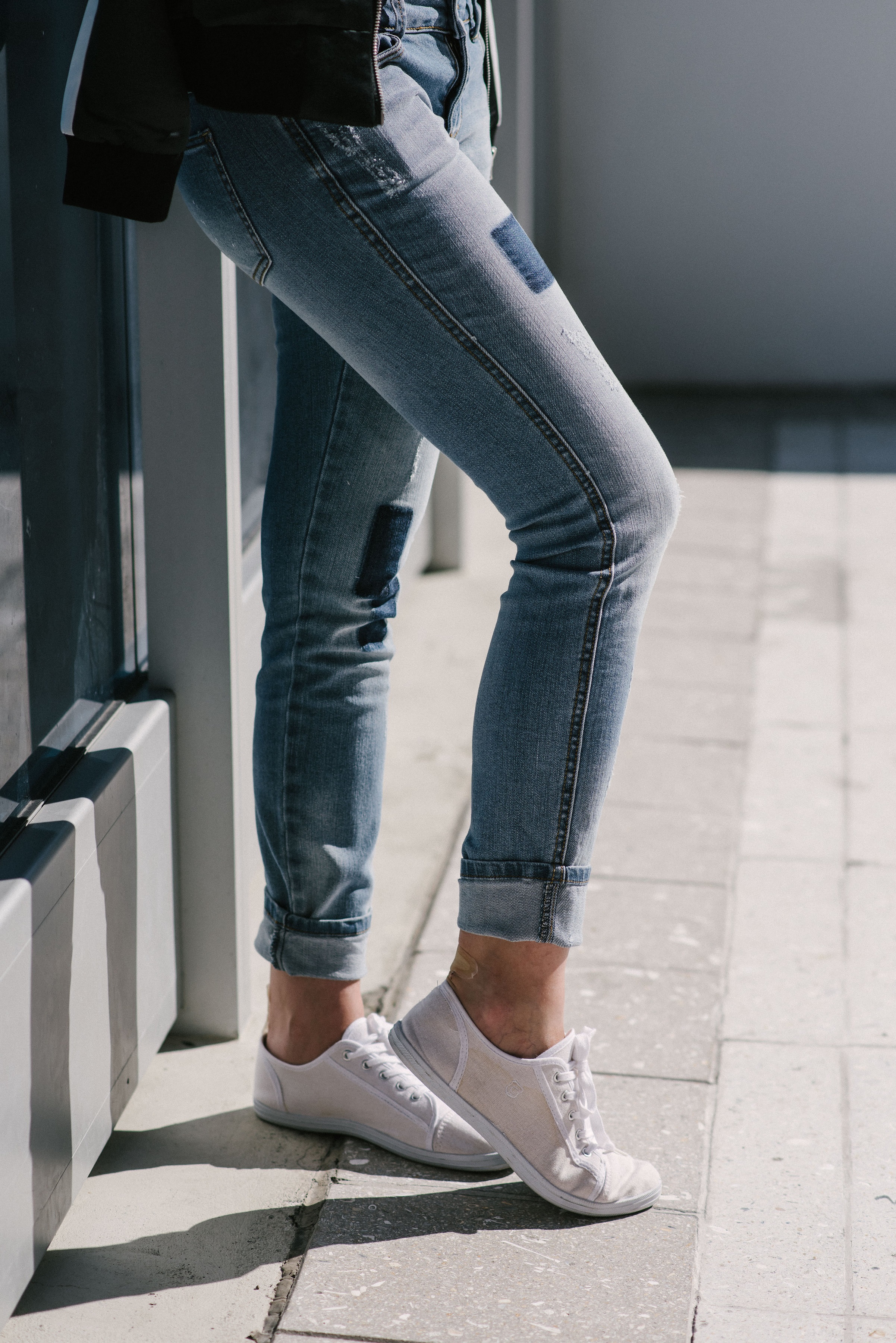 Before deciding to wear this outfit, I must I admit that my inspiration came when I went to the beach for swim.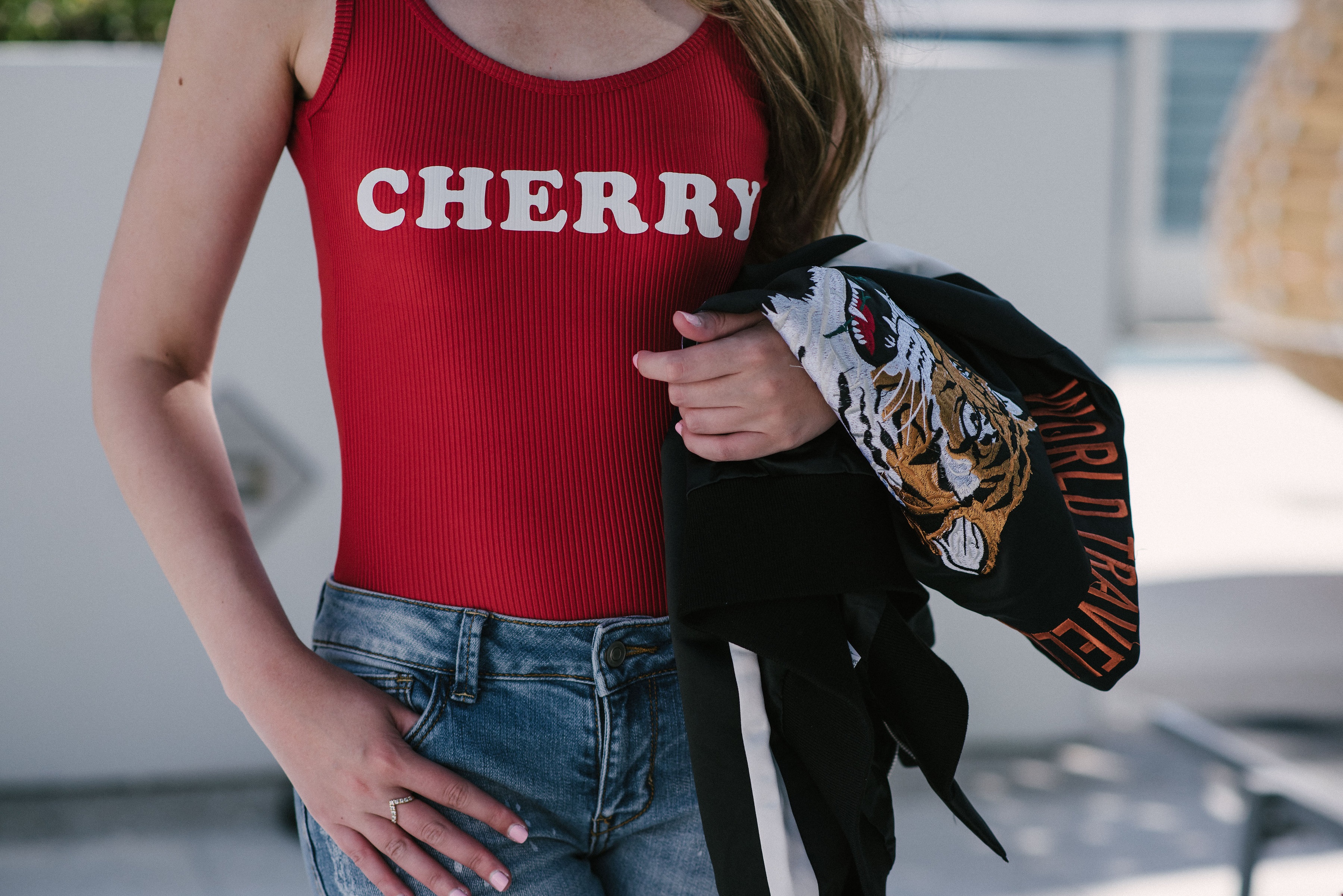 To add a little twist I added black jacket with tiger and roses print.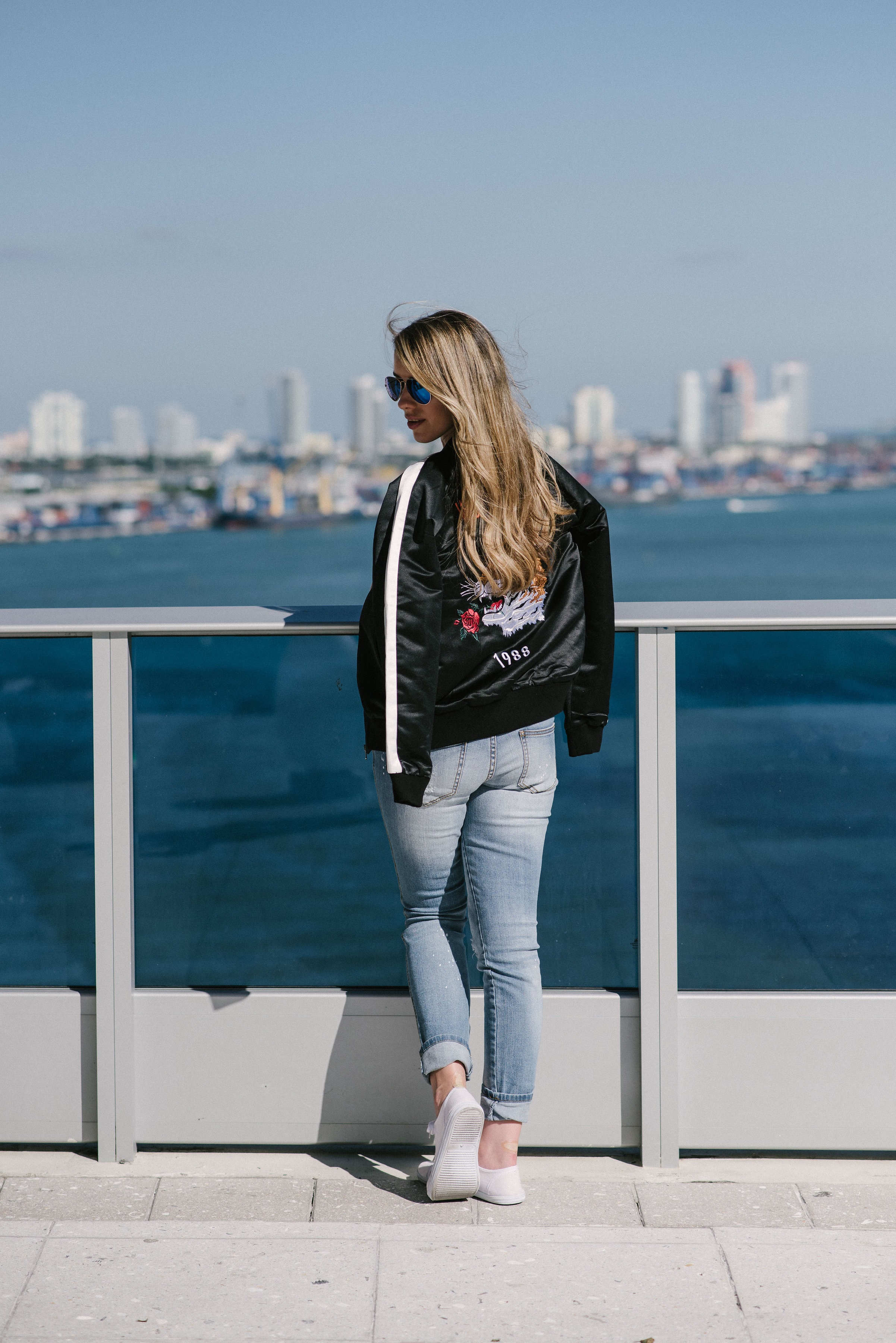 Outfit by Forever21
Sneakers by Castro
XOXO
Michal
Follow