Follow
Every day, people are struggling to dress up in the morning. Especially most women like myself, tend to think that they have nothing to wear, when their closet is filled with those basic items in neutral colors that can back them up at any time during a day, when it's hard to make a decision. As we all know, the world is fast paced, and people are getting to work every day – therefore being stressed out over a closet is unavoidable. Instead of panicking – there is always a way to stay fashionable, without having to spend an enormous amount of time over a wardrobe each day. And that's when our familiar combination of black and white comes in.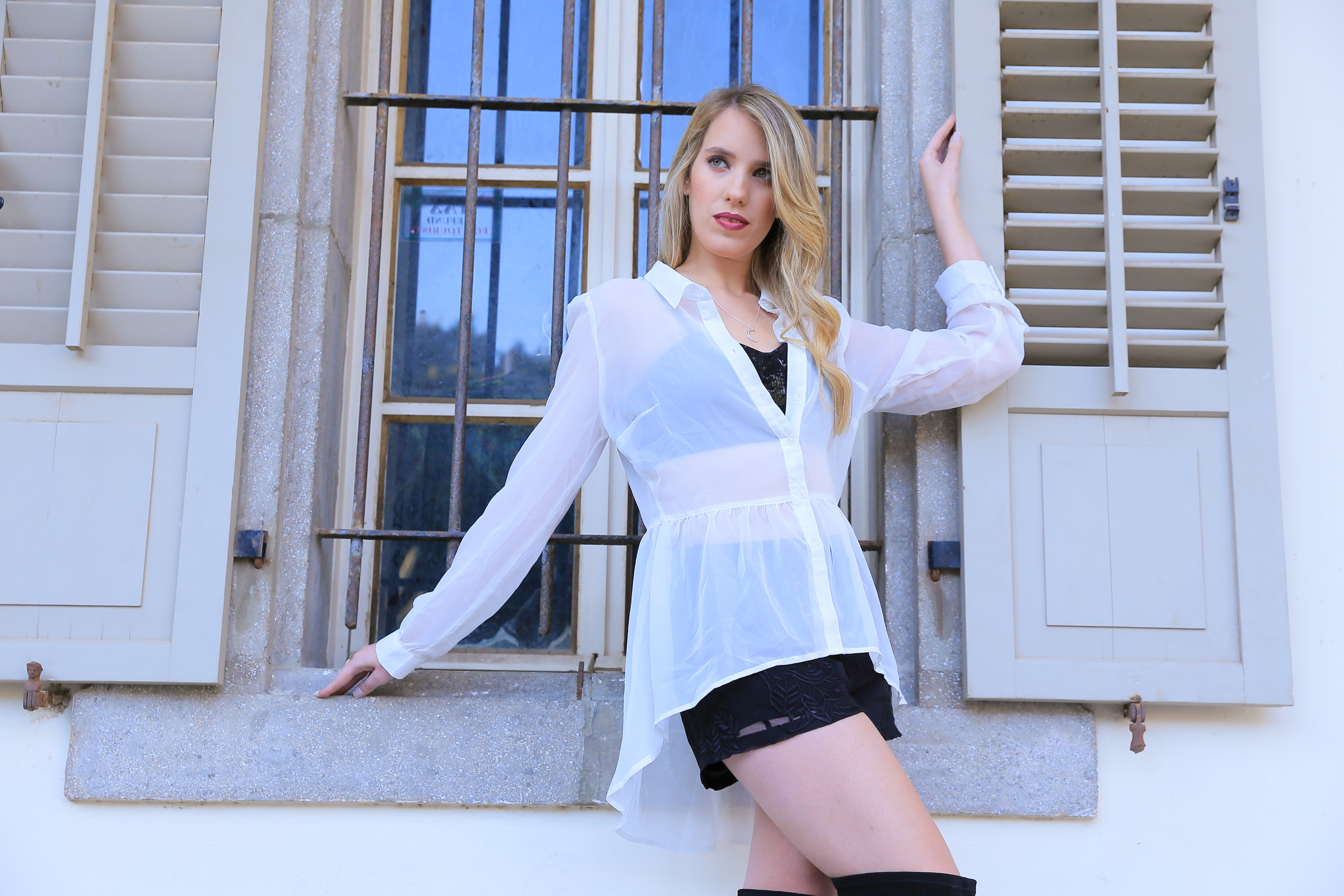 Interesting fact: It's proved that wearing any black and white outfits will help the wearer to embrace the formal and casual styles at the same time. This color combination can be worn for work and other daily life occasions such as hanging out with friends, dining out, attending important meetings e.t.c. That's the beauty of wearing black and white colors; because no matter what outfit you choose to wear, it will always look good on you with those timeless never fade away look.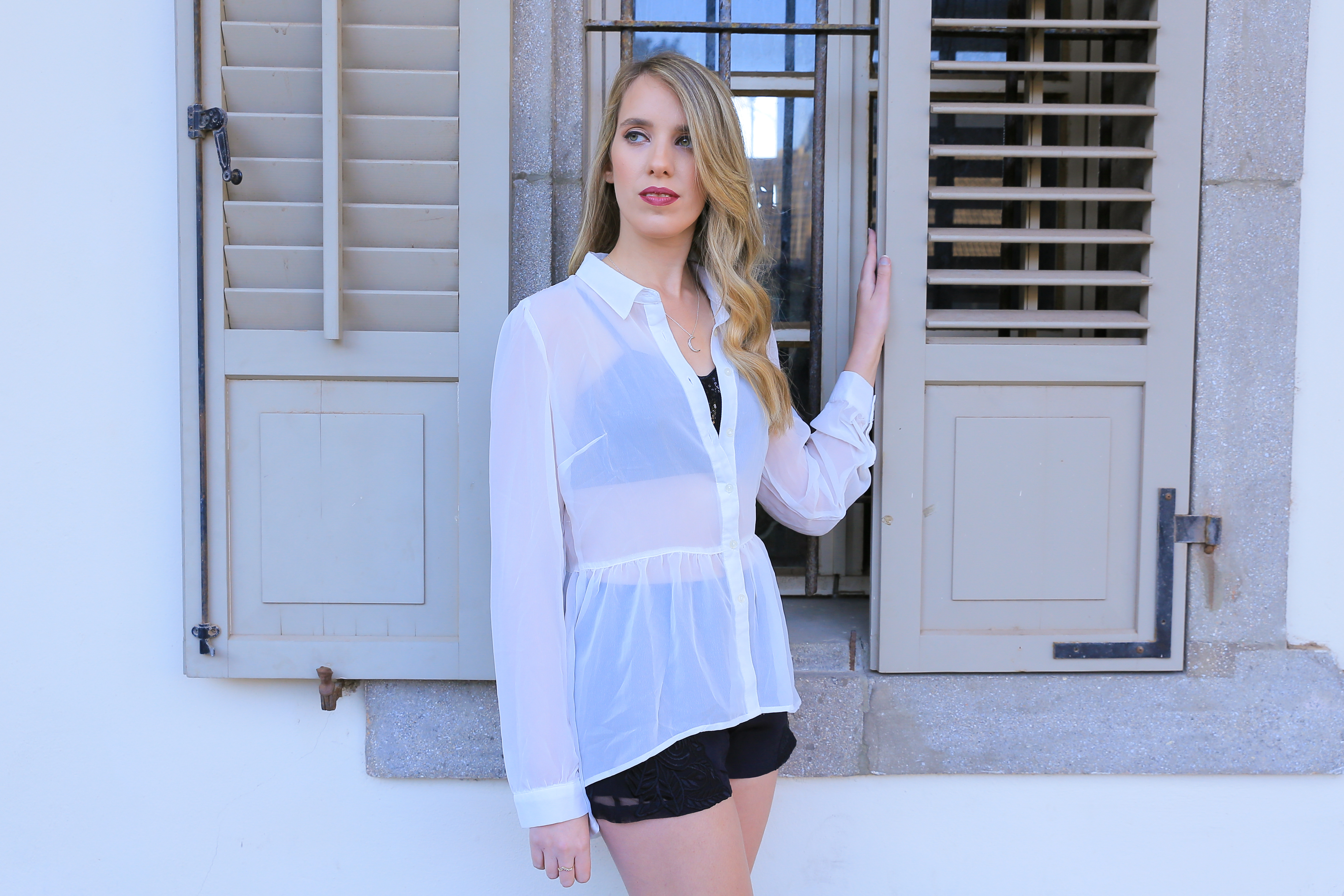 Wearing the 2 neutral colors together replicates the one and only minimalistic look that has a huge influence on fashion media recently. I decided to add a little touch to my outfit with those gorgeous silver moon necklaces from audaviv. As you noticed, to me jewelry is an integral part of the total look, so I always add them to my outfits. The advantage of this necklace is the fact that you can layer it with other necklaces – creating your own interesting jewelry mix.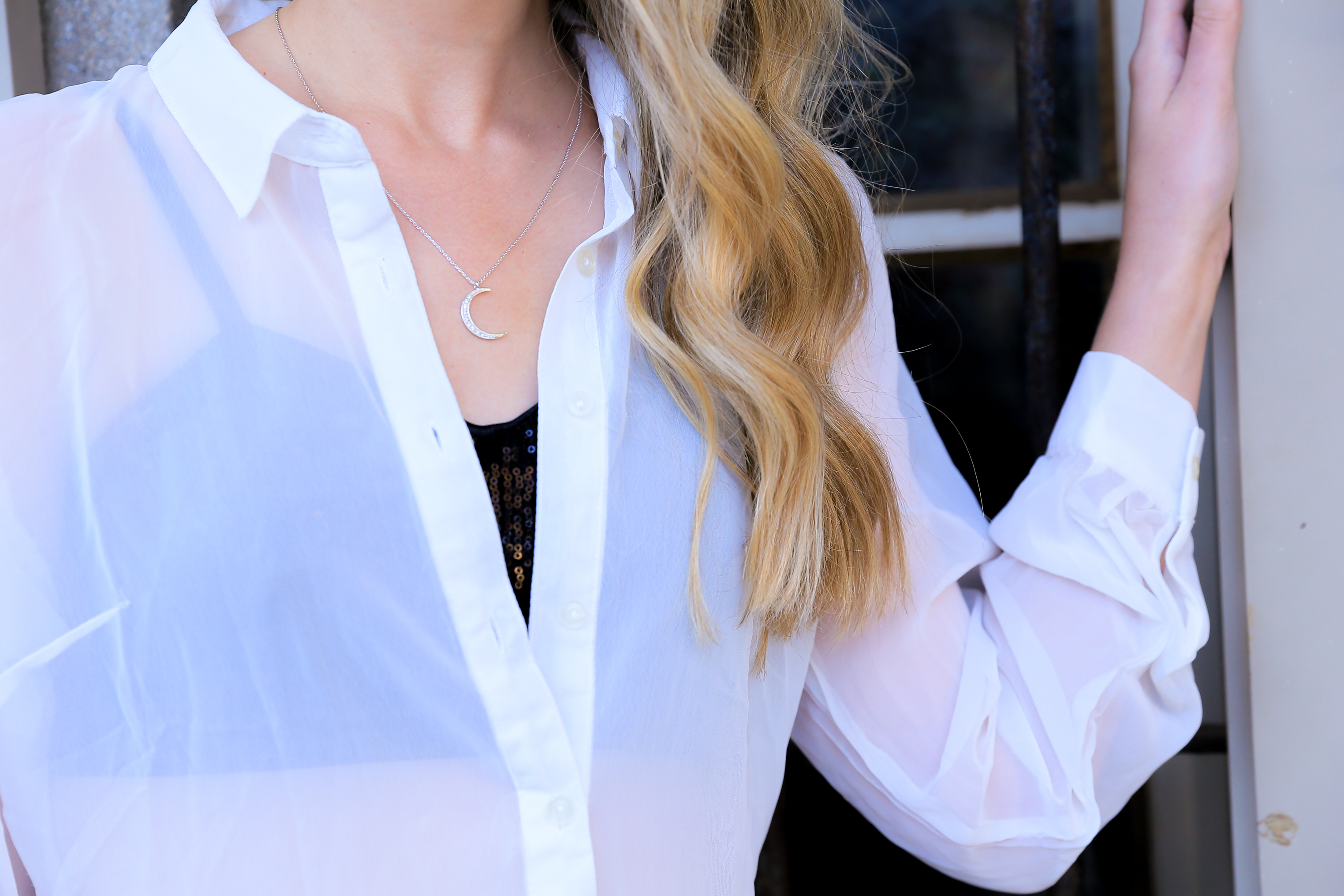 I also wear a shiny black sequins bralette to accentuate the silver moon necklace.
Other used items:
White chiffon shirt, that's short in the front and long in the back.
Black embroidery shorts.
A pair of classic high black suede boot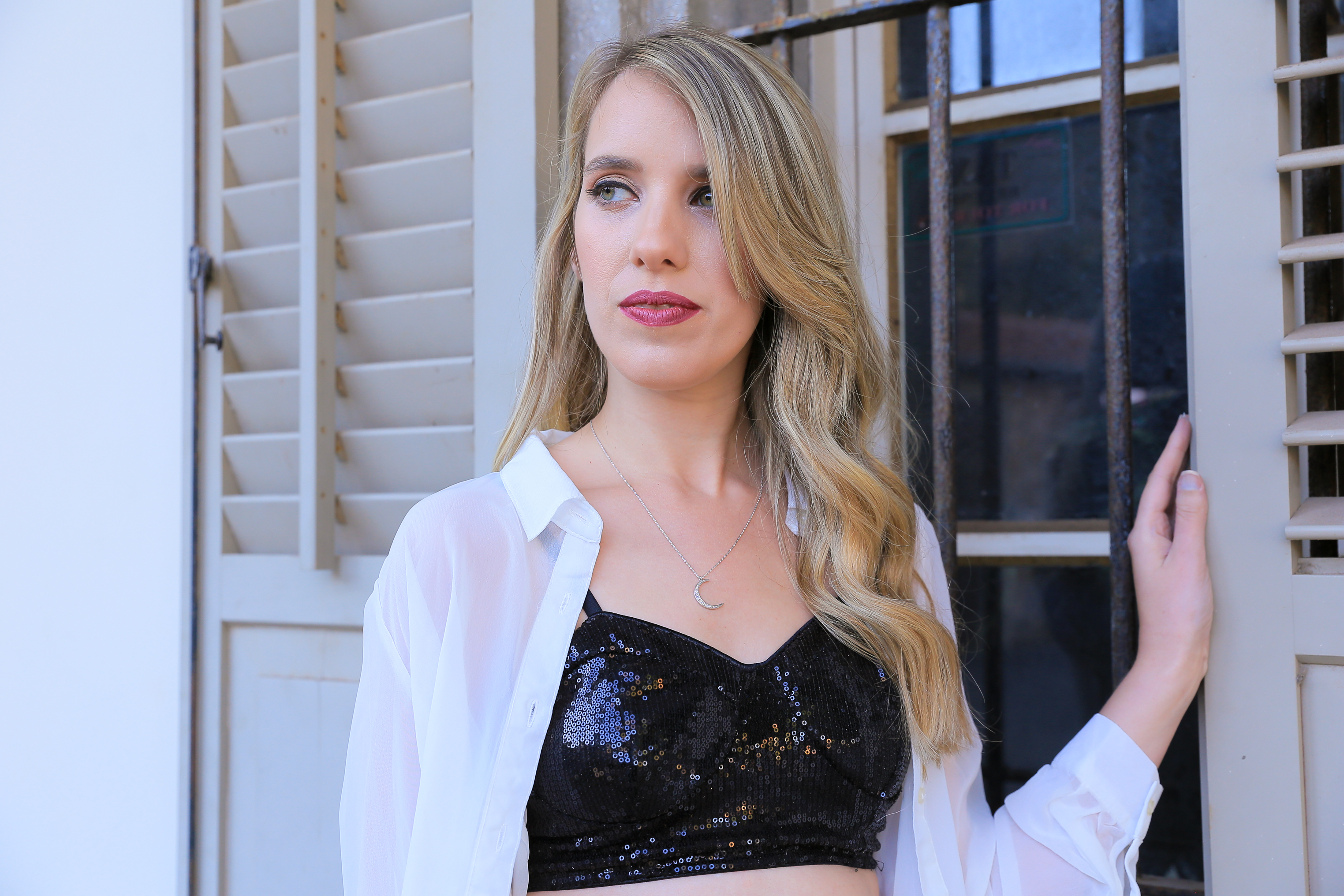 Well, that's my favorite color combination that helped me to save time in the morning. Let me know in the comments if you have ever experienced the same, and your favorite color combination that works for you in that case:-)
Follow