Follow
Hi lovelies!
Last month I spent my summer vacation in Spain. As one of my favorite countries, I usually visit Spain a several times during a year. The city has captured my heart through its language and culture. The culture that makes me feel like I belong to this country, without feeling like a foreigner – which is something that most people would relate to. Being there – means being welcomed, that's' what I would always feel while exploring the country.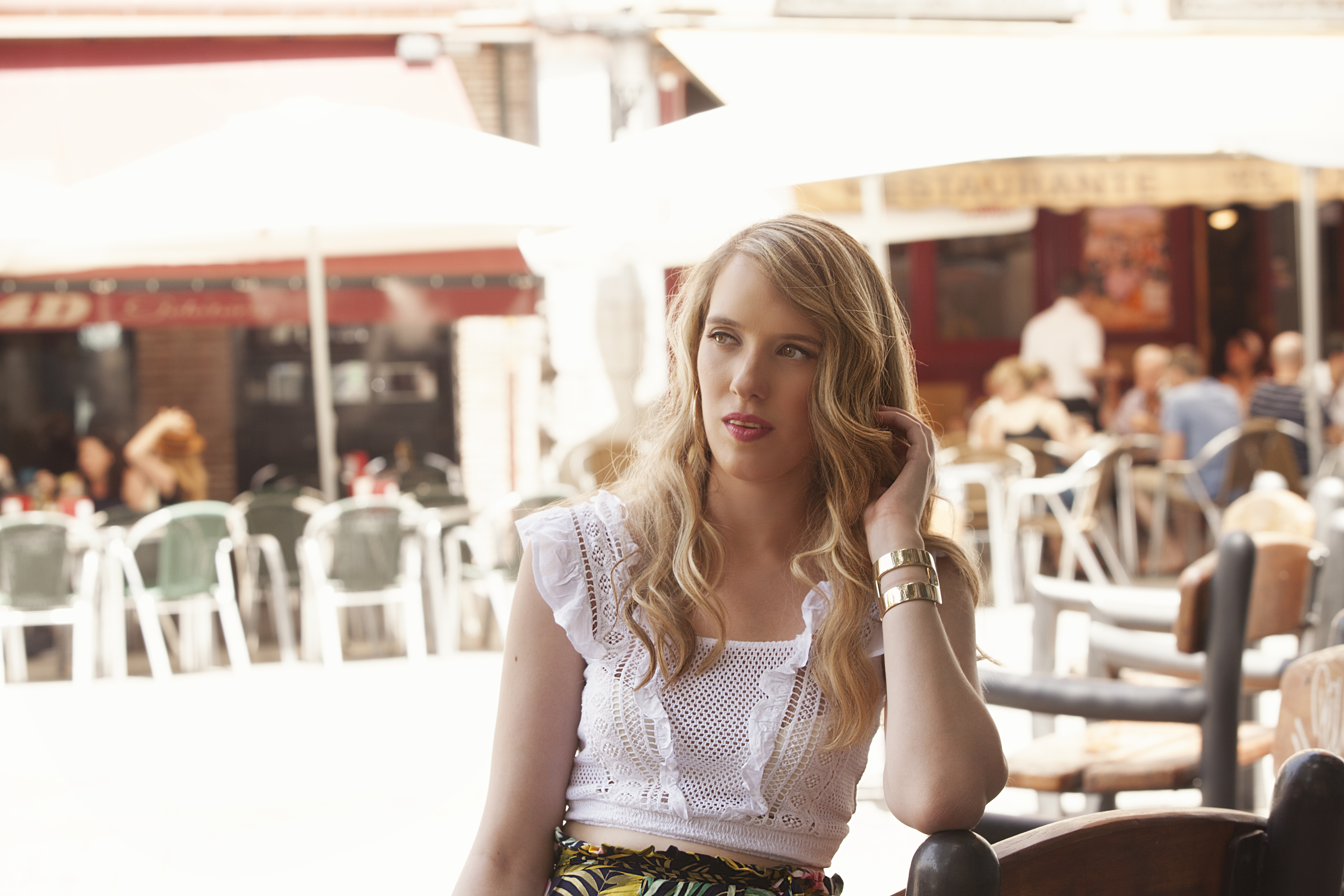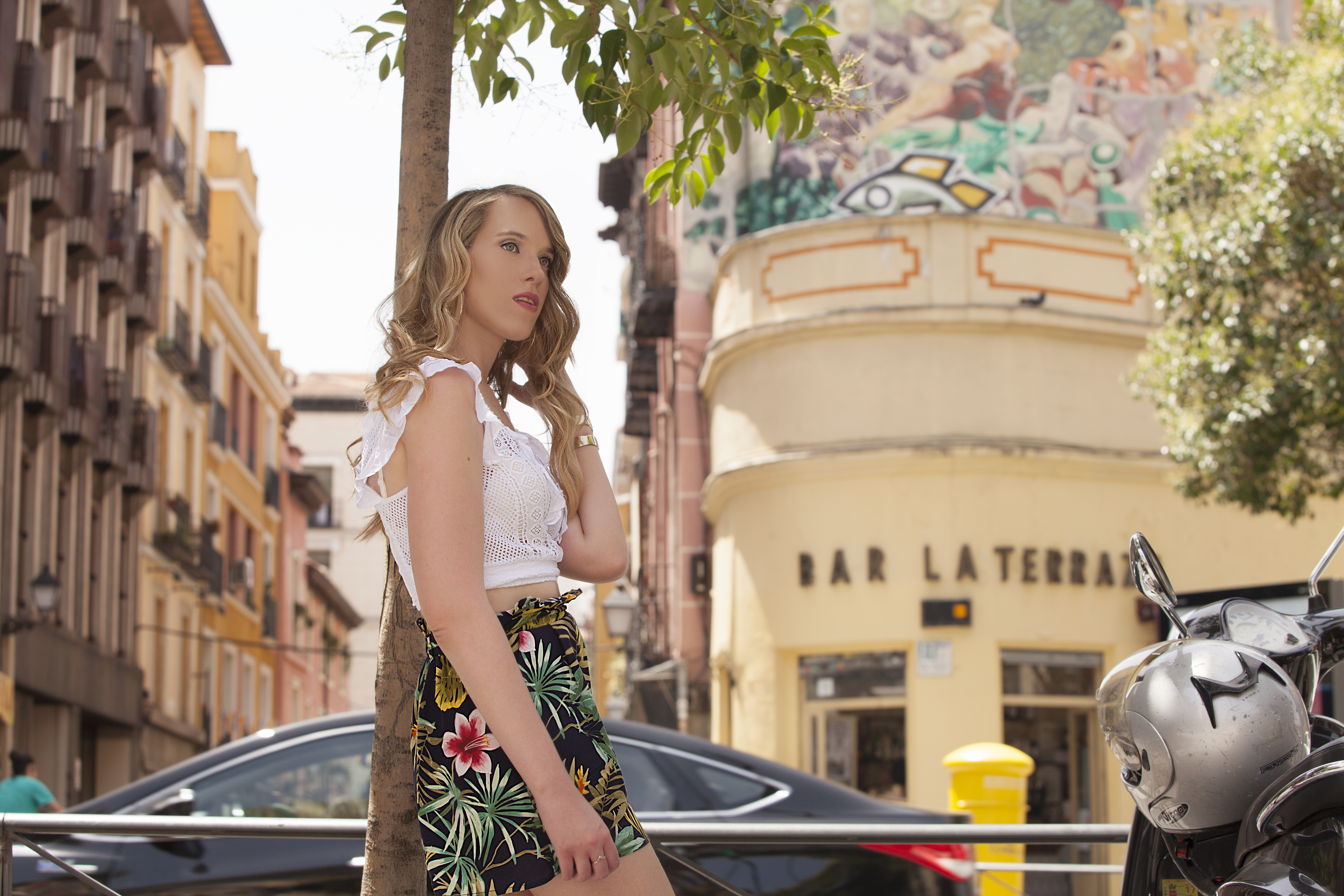 This time I decided to reach a new exotic destination located in the Southern Spain – Marbella.
In case you are looking for the perfect spot to relax while enjoying the stunning views, nature, sun, and beaches, you are at the right place – Marbella provides it all.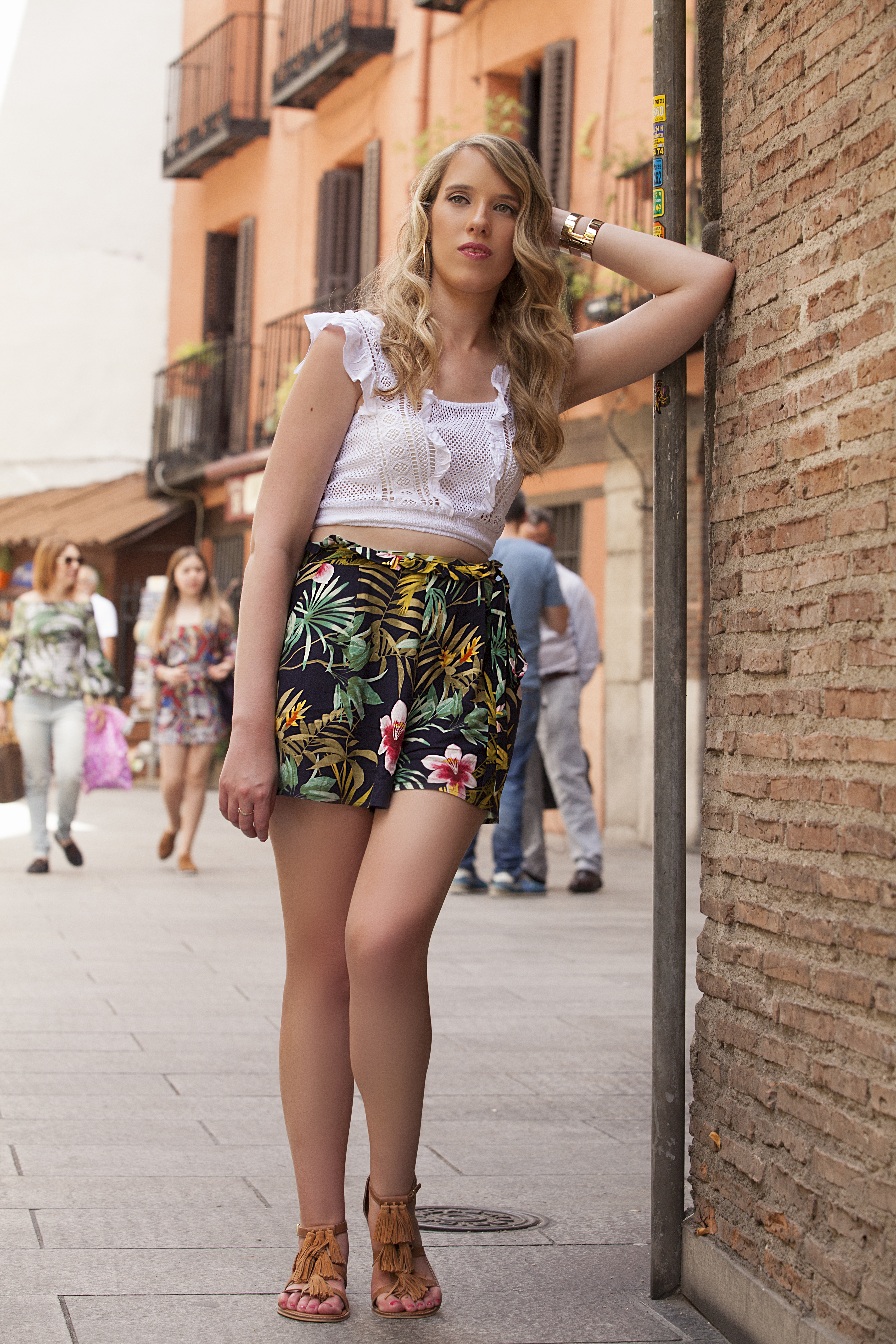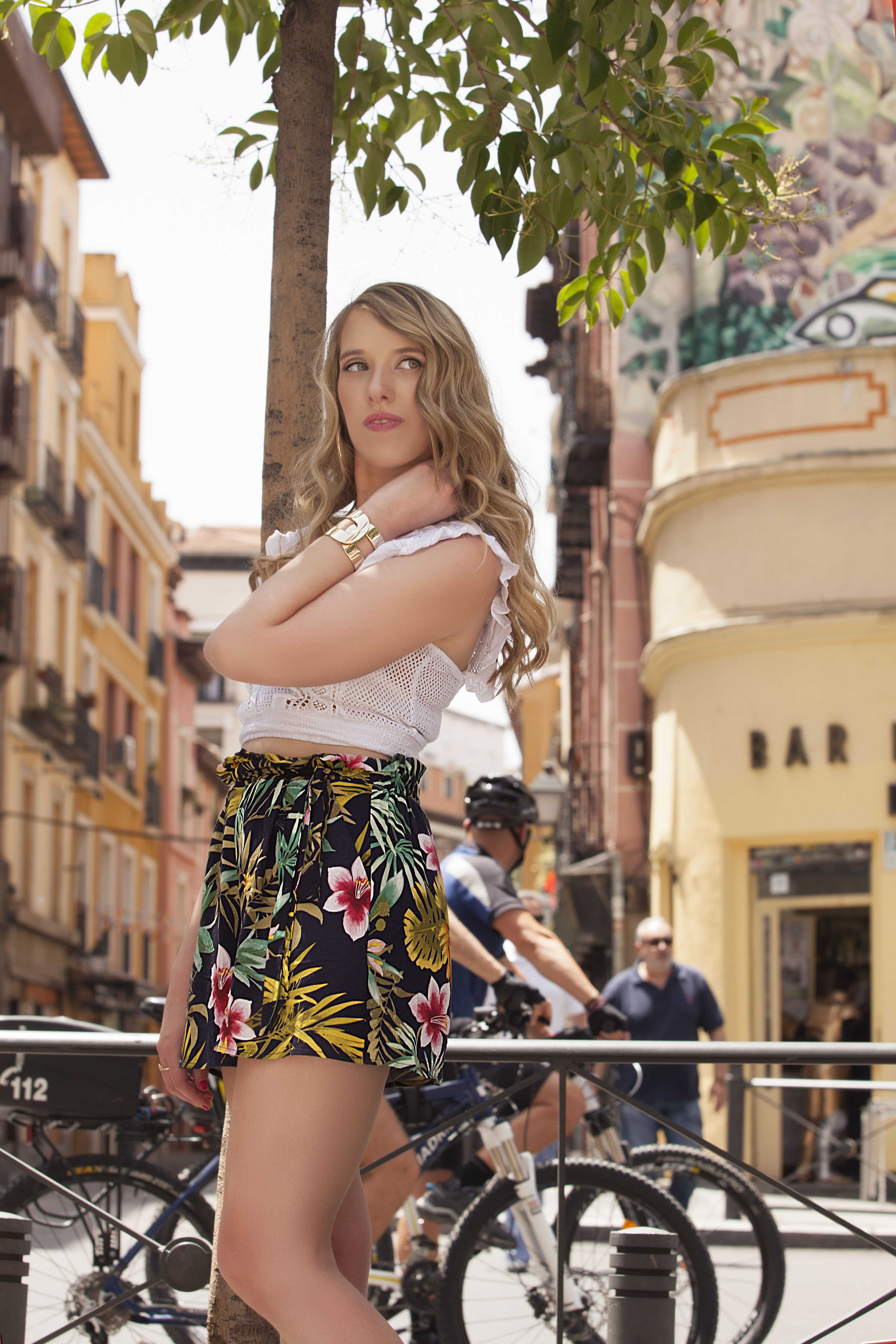 Arriving to Marbella after being in Madrid for a week, made me feel more calm. The province of Malaga is disconnected from all the urban city vibes, which allowed me to relax and enjoy the amazing view, while been driven to the Barceló hotel. After settling down on a spacious superior suite and unpacking my stuffs, I chose the following look and went to explore one of Spain's most amazing resort towns.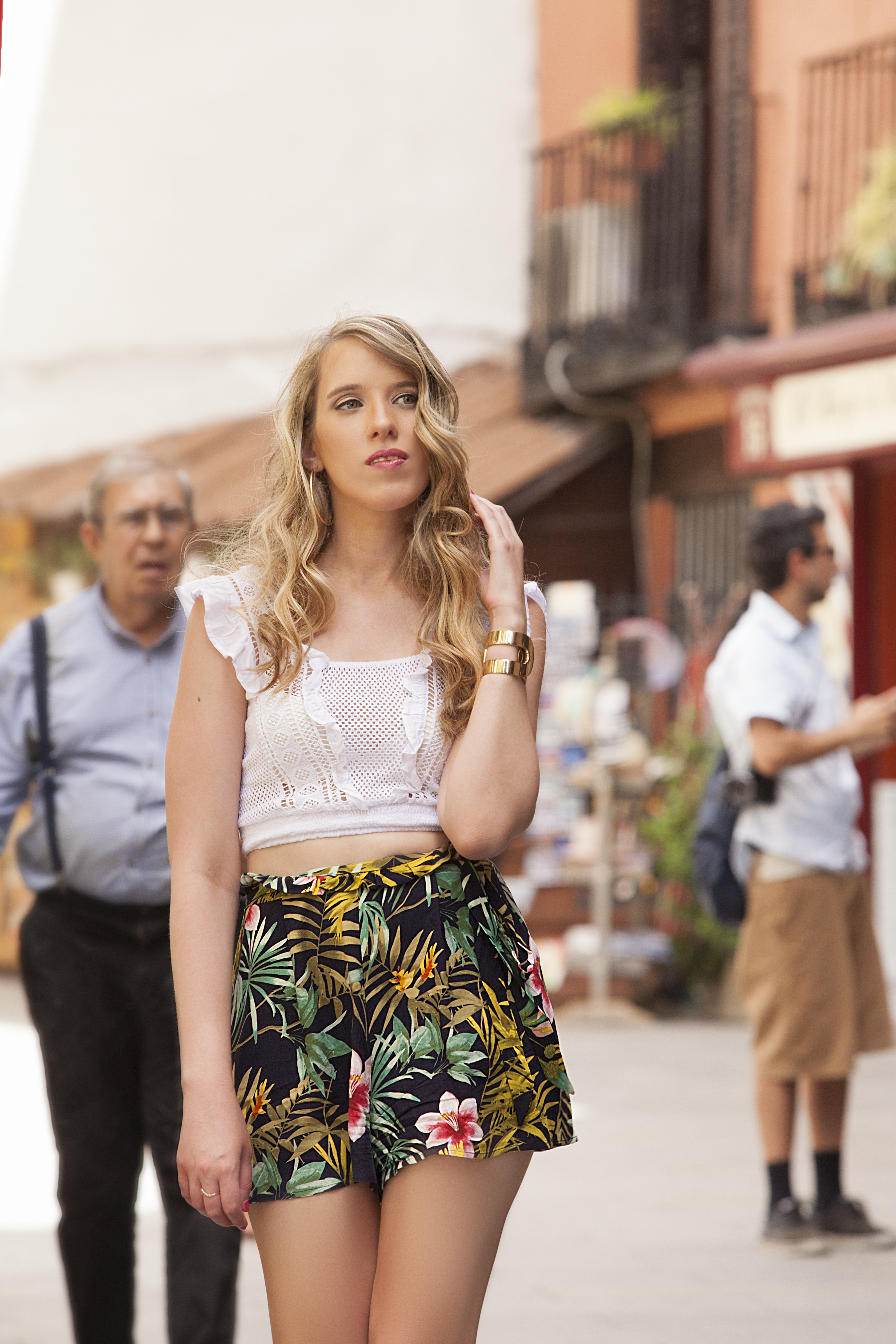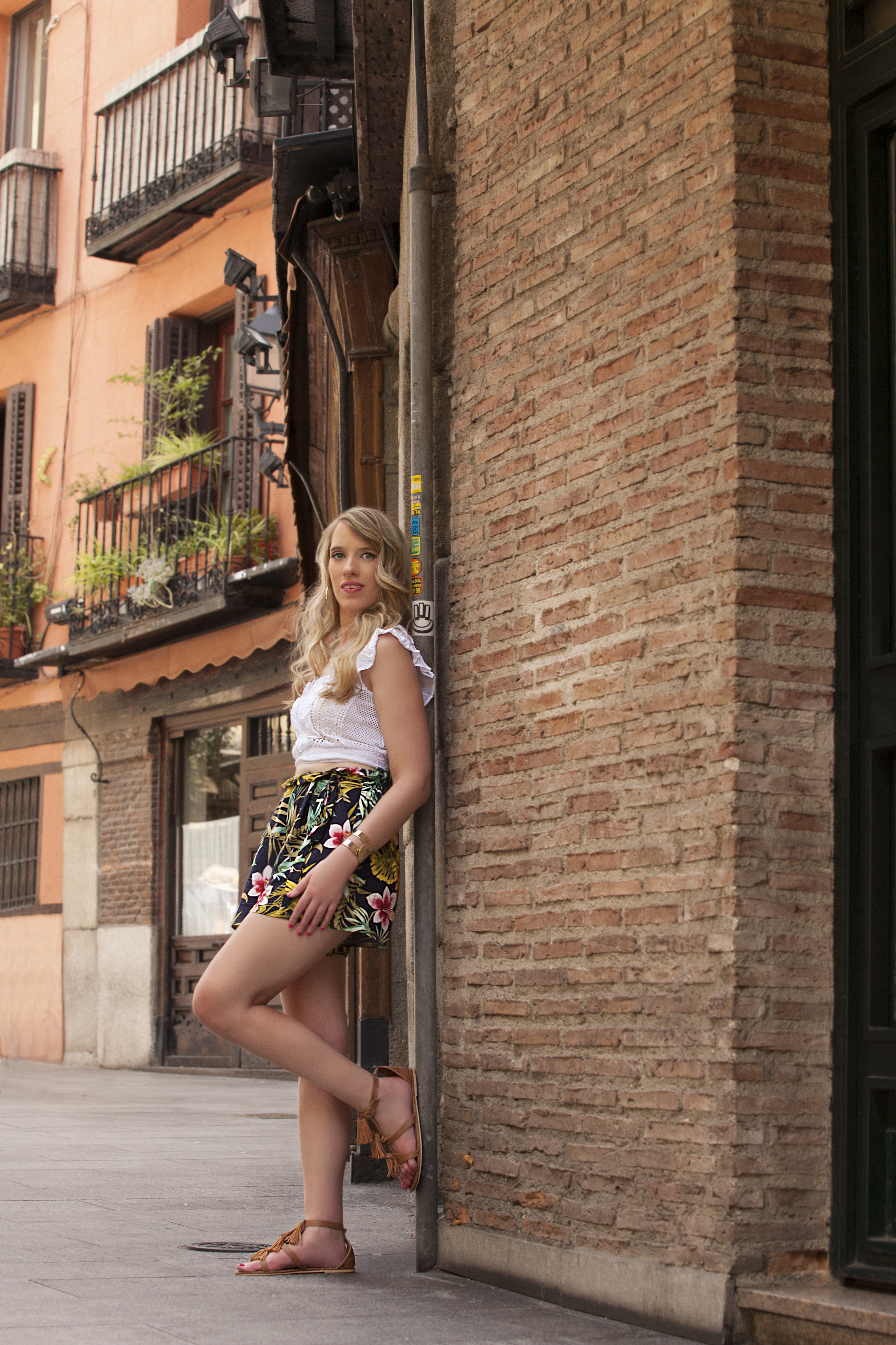 My outfit
Malaga is one of those cities that have a tropical, ancient and summer vibes. Most people would come here for their vacation, which accentuate that comfort comes along with the look. For such a sunny day, I decided to wear a pair of printed shorts with the colors that get along with the sun, such as green, yellow, and red. As I'm walking a lot, I needed an outfit with a pleasant fabric to wear, that would eliminate the humid weather. Not to mention that the flowery print is currently on the trend. (These pictures were taken in Madrid at La Latina neighborhood but lets face it, the look is suitable to Marbella even more).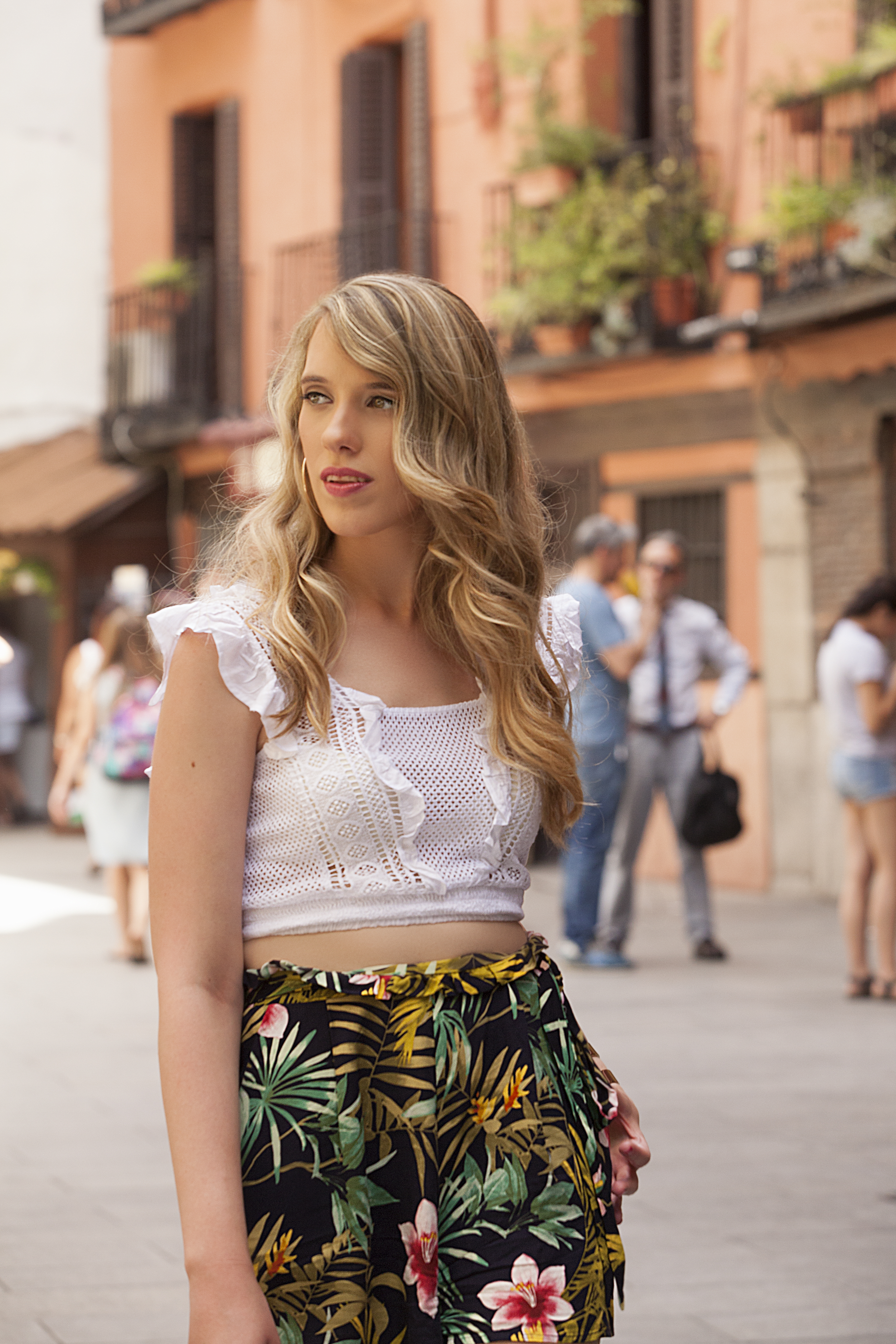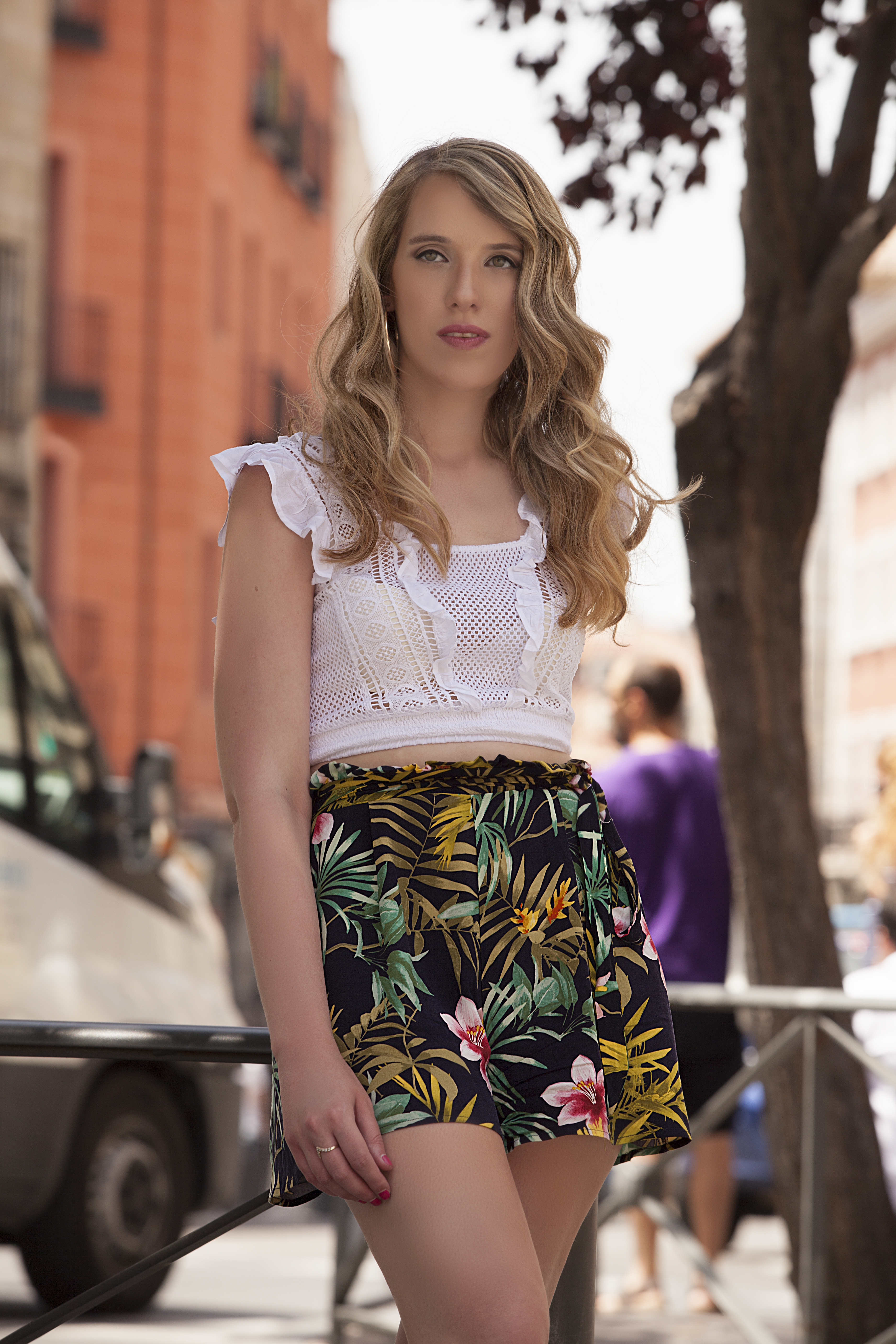 Who says that during the summer, layers are forbidden? I managed to find a white shirt with layered ruffles which fits perfectly with the shorts. White color is considered to be great for summer, and it also belongs to a group of basic colors that is easy to mix and match with clothes of any other color.
"Fashion is architecture: it is a matter of proportions and balance of colors" Coco Chanel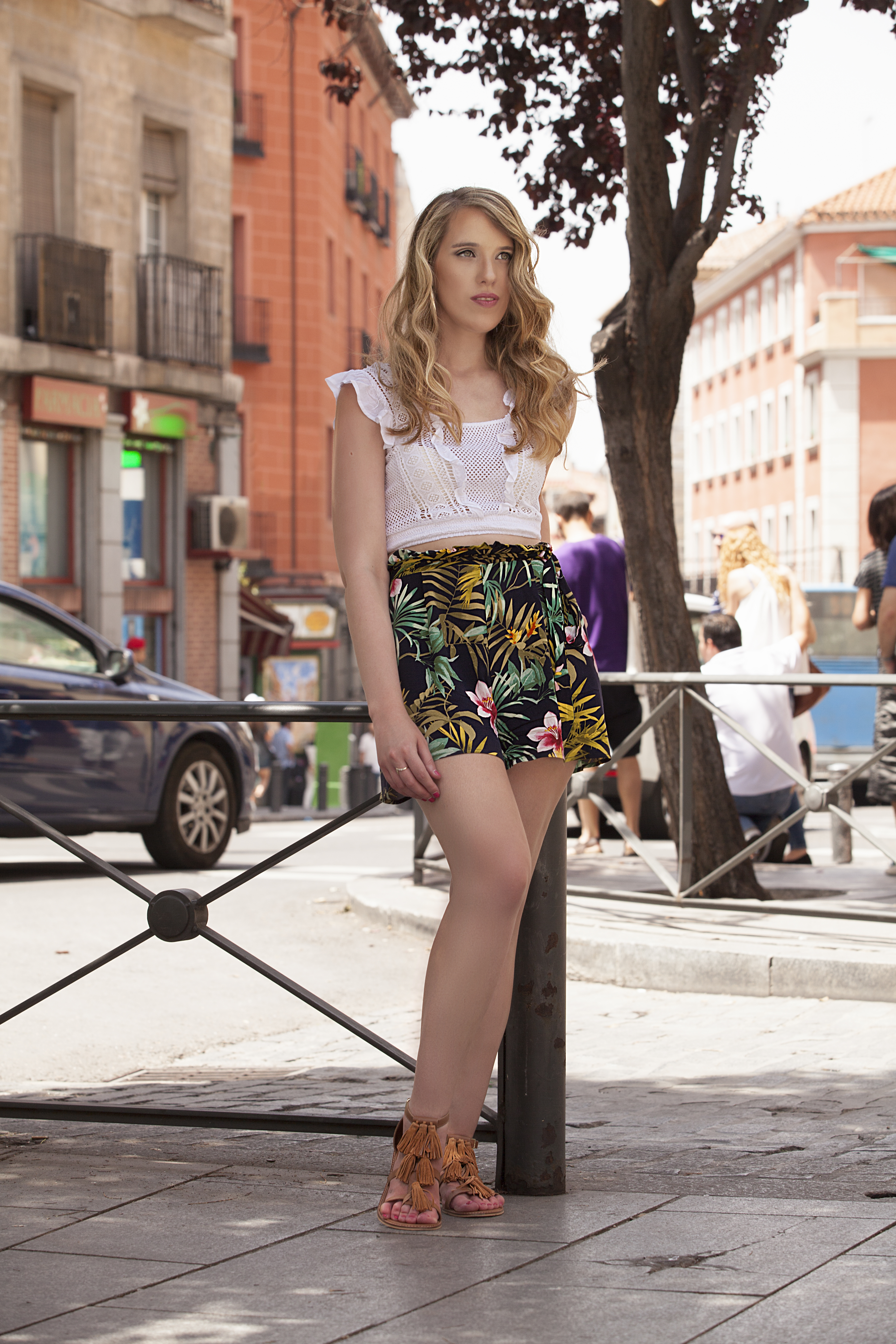 Travel tips: If you are dreaming to have a tan skin, or would like to relax on the beach – I recommend you to drive over to Rio Verde beach to observe the ocean breeze and freedom vibes. There are a lot of cafes and restaurants around that area such as Las Cuchis and Finca Besaya were you can enjoy a refreshing cocktail or a tasty ice coffee (if you are a coffee lover like me!).
For the shopping addicts I would recommend to take a walk to Puerto Banus where you will find a variety of luxury boutiques.
To experience the night life of Marbella, no doubt, go to Olivia Valere clubs and restaurants.
I'm wearing:
Top by Stradivarius
Pants – H&M
Shoes – Castro
Follow