Follow
SHINY CLASSIC LOOK that's exactly how i chose to start July 2016. Without a doubt, this is going to be a month full of challenges and positive changes. As you can see, my blog has been redesigned. I'm extremely excited about this upgrade. Can't wait to share with you all my fashion stuff.
SHINY CLASSIC LOOK
Starting with my first freshening summer look as you can see in the pictures below. This outfit can be wear as a daily look or a night look. Remember my previous post talking about daily vs night look? same goes here, changing the same outfit by adding or removing one clothing item. This look is practical, whether you choose to wear it during the day or going out at night adding the black lace top in order to get an elegant touch. The combination of a romantic black lace and the trendy lemon yellow is the perfect mix match for the hot summer days. In this outfit you can see the contrast of bright and dark colours which creates the perfect light and shadow. The sexy snake print shorts by ZARA complete the look adding a variety of textures. Don't be afraid to dare!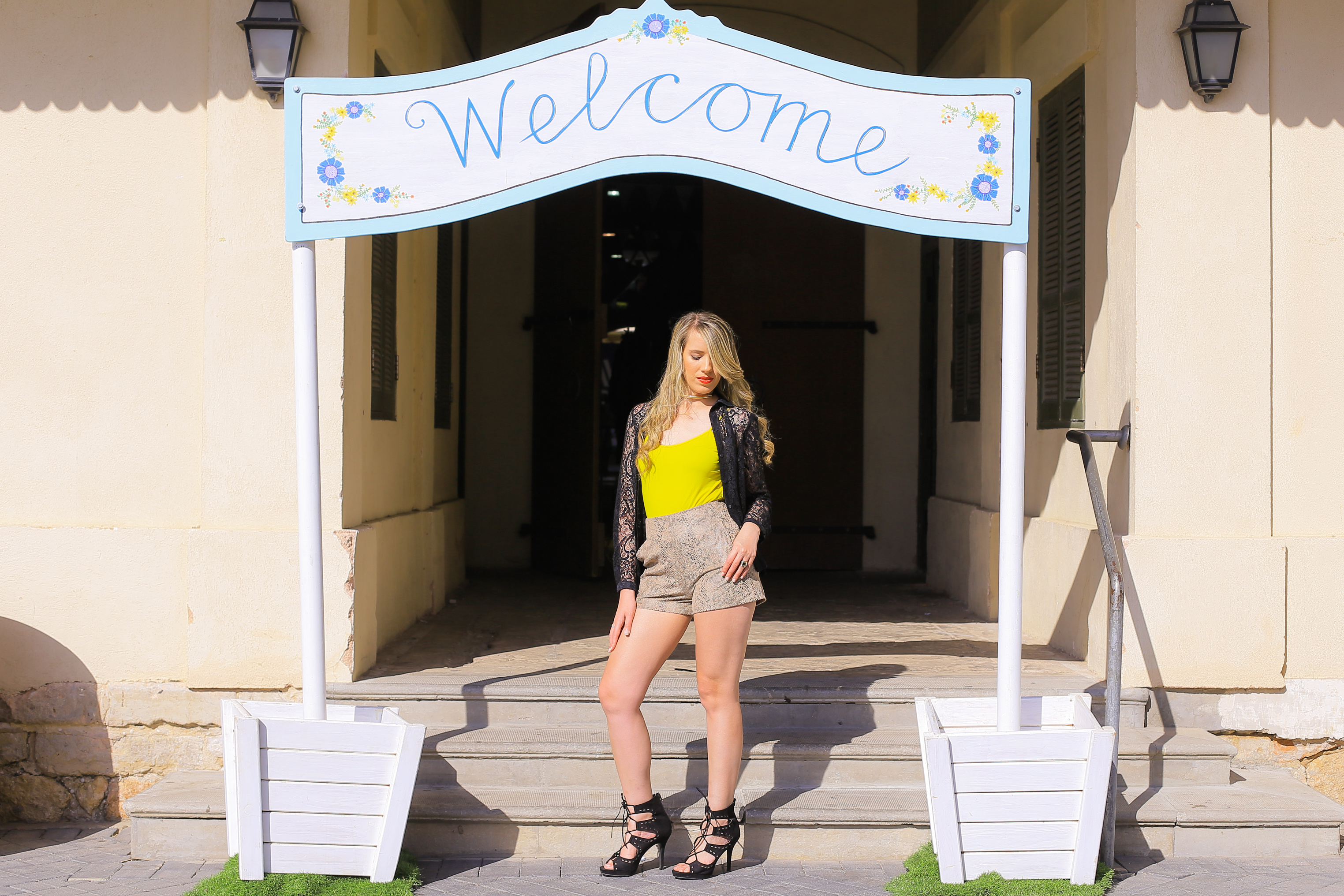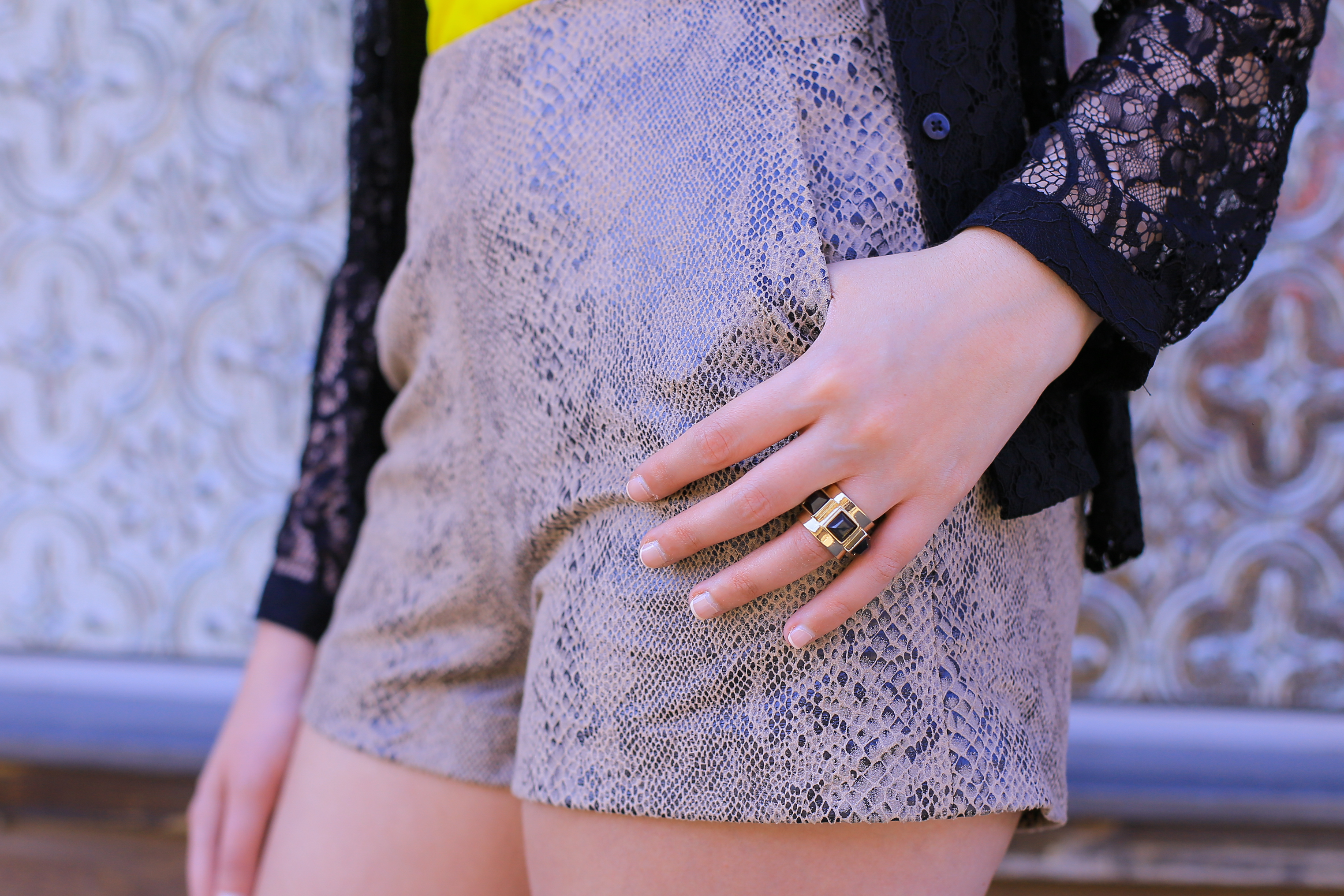 I'm wearing: shoes by FOREVER21, yellow top by ZARA, necklace by H&M.
Follow